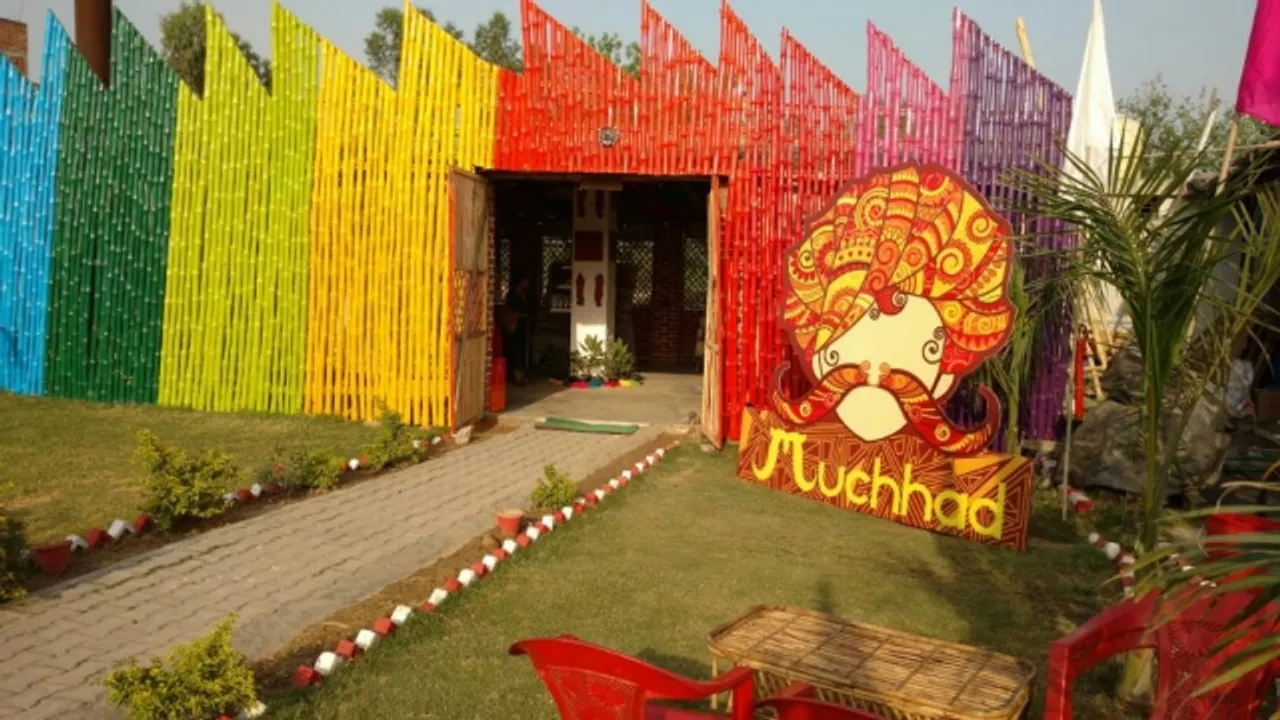 Mrida, a social business venture focused on underserved rural communities, and Moradabad Bareilly Expressway Ltd. recently re-launched the Highway Touchpoint, or Grameen Haat, that was in operation at the entrance of Village TahTajpur, Dist. Bareilly since November 2015. The original Grameen Haat focused on only the highway travellers and did not have elements of sustainability over a long term built in. The re-launch as an #Adda for students and residents of nearby towns and cities is an initiative to improve the impact and the sustainability of the project.
Grameen Haat was originally set up as part of an integrated CSR initiative by IL&FS in association with Mrida, to holistically develop villages along the Expressway. A place to rest and replenish for highway travellers, it served their basic needs such as drinking water, first aid kit, refreshments, and clean toilets, even while showcasing the holistic development initiatives being implemented in the area by IL&FS and Mrida. It also facilitated aggregation and sale of vegetable produce from surrounding areas, to institutional customers such as Invertis University, located just 3 Kms away.
Alongwith the core activities of the Grameen Haat, an 'Adda' or meeting point was introduced, with its own unique mascot - "MUCHHAD". The Adda, apart from becoming a happening place for students to congregate, will also progressively showcase a range of food and beverages. Besides getting together and exchanging notes and ideas, the objective of Grameen Haat #Adda is to involve more and more students in rural development activities and catalyze the upliftment of these villages.
"With this initiative, villagers do not have to travel to nearby towns to sell goods such as hand ground spices, washing powder, jams and pickles, vermi-compost, fresh vegetables, and so on - they get to retail them at the Grameen Haat. Highway commuters, local residents and students can stop by for refreshment, clean toilets and shopping, while students also have an opportunity to become an integral part of rural development initiatives: A true win-win situation for all concerned", says Arun Nagpal, Co-Founder and MD, Mrida Group.
According to Vaibhav Sharma, Project Head, Moradabad Bareilly Expressway Ltd., "Through this relaunch, we are giving a young and fun look to the Grameen Haat, to improve footfalls and make it more appealing to residents of Bareilly and to students of the nearby colleges and Universities such as Invertis".
"Mrida and IL&FS are in talks with senior officials at Invertis to formalize an association which will make this happen in an institutionalized manner. We also propose to engage the students and local residents in Road Safety Campaigns to spread awareness and promote safety measures on highways", adds Mr. Sharma.
Customers visiting Grameen Haat #Adda can now access:
Terracotta crafts by artisans of Nawabganj village,
Spice powders made by a women's self-help group of Kishanpur village
Attractive Handicraft items and dresses made by a stitching centre set up by womenfolk who have equipped and upskilled themselves and turned entrepreneurs
Products manufactured by the women's self-help group supported by Krishi Vigyan Kendra, Bareilly