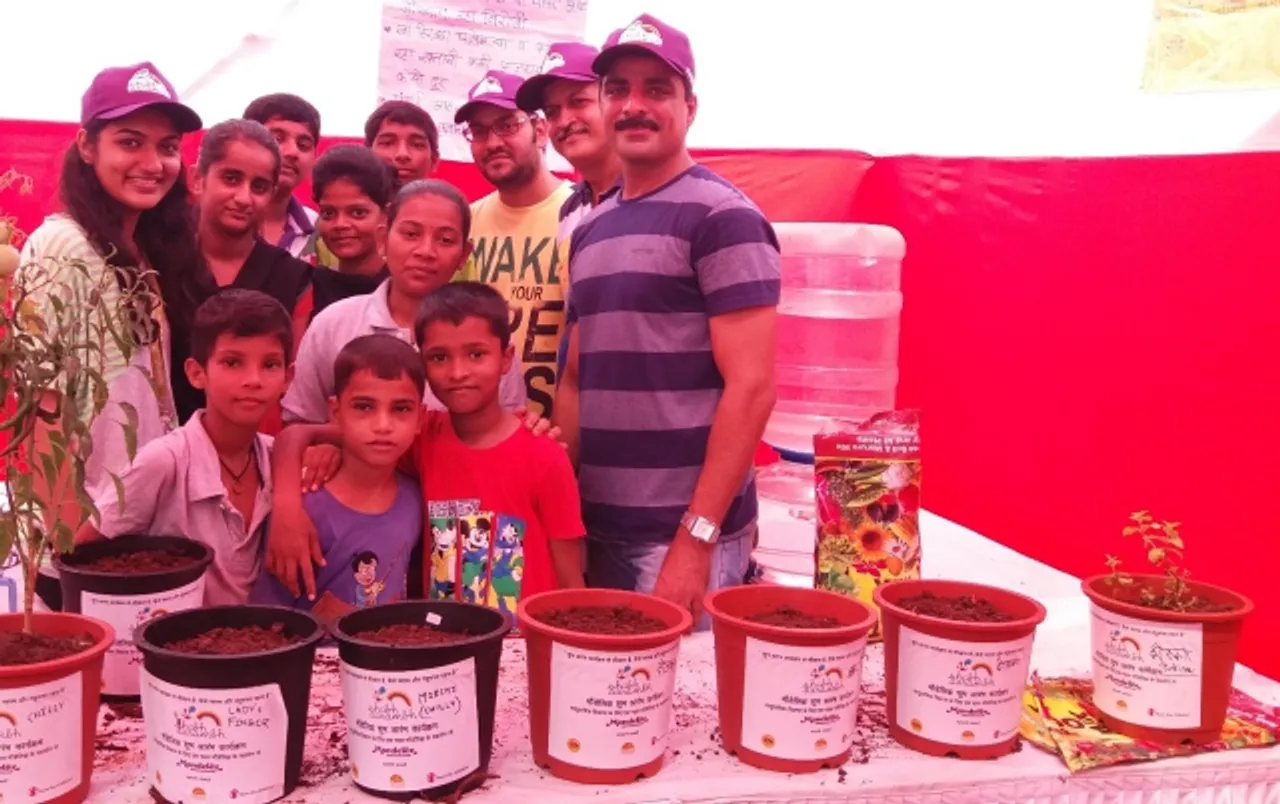 Mondelez India celebrated one year of its National CSR Programme 'Shubh Aarambh' this month. To celebrate this milestone, colleagues from across the company's locations stepped up to volunteer towards community development initiatives to create delicious moments of joy for over 2500 beneficiaries which included children, youth, parents, teachers and communities.
Mr. Chandramouli Venkatesan, Managing Director at Mondelez India Foods Pvt. Ltd., said, "I am delighted that Shubh Aarambh completes one year this October. To celebrate this milestone, our entire organization has come together and hundreds of colleagues across all our locations have participated in community projects which are part of the Shubh Aarambh Programme, creating a positive impact for close to 2500 beneficiaries. The Shubh Aarambh programme aims to reach out to 200,000 beneficiaries across 5 states over the next two years. Our vision is that Shubh Aarambh will create a long term grassroots sustainable model which will build communities of healthy, educated and productive young people. In just one year, Shubh Aarambh has already impacted over 23,000 lives including children, youth, parents, teachers, and the community through play sessions, health, hygiene, nutrition education and growing fresh foods."
Shubh Aarambh is designed to address children across the age groups of 0-6, 7-14 and youth from 15-18 and has a holistic approach to development. Working alongside parents, educators and community health workers the programme aims to improve nutrition and health, encourage sports and play, deliver development messages, provide access to fresh foods through kitchen gardens, train youth leaders, encourage and support education and skills development. The company has partnered with NGOs Save the Children and Magic Bus to develop a unique delivery model to implement this multi-pronged and multi-year programme in India.
In the week of October 5th, colleagues volunteered towards community projects as part of 'Shubh Aarambh', which focuses on the holistic development of a child from 'childhood to youth'. The volunteering activities were planned keeping in mind the three fundamental pillars of the Shubh Aarambh Program, namely:
Sports for Development: Building awareness about important social messages like health, hygiene, nutrition, gender diversity, using sports and active play as a medium.
Nutrition Education: Sessions to educate the beneficiaries about the importance of nutrition and help mothers and children inculcate better eating habits.
Growing Fresh Fruits and Vegetables: Teaching the beneficiaries the concepts of kitchen gardening and planting nutritious vegetables at home, so as to eat and live healthy.
Mondelez India is celebrating the one year anniversary of Shubh Aarambh across all locations in India where it has its operations- Induri, Thane, Mumbai (Maharashtra), Kolkata (West Bengal), Delhi, Chennai (Tamil Nadu), Hyderabad, Sricity (Andhra Pradesh), Baddi (Himachal Pradesh), Malanpur (Madhya Pradesh), and Pollachi (Tamil Nadu).