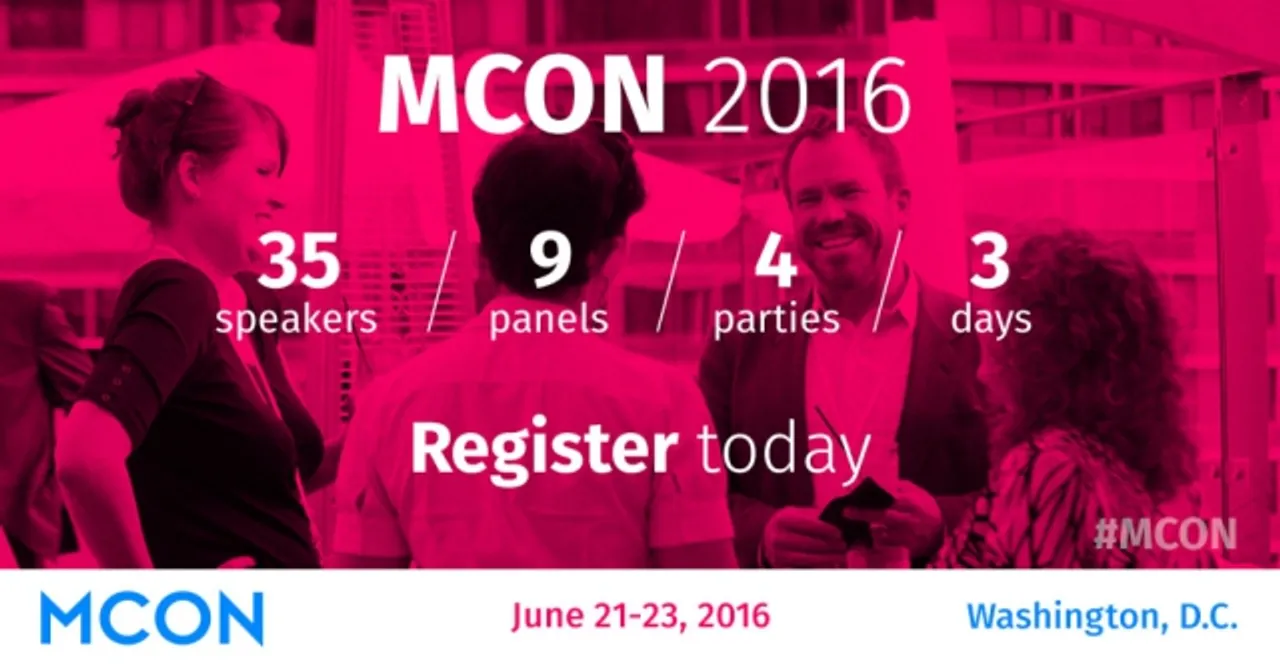 What: MCON 2016
Where: Washington D.C.
When: June 21 - 23, 2016
Why: Each year, MCON gathers leaders, activists and social entrepreneurs from all generations to understand today's social movements and how to turn interest in an issue into action.
The MCON experience is devoted to the new ways organizations and companies need to operate, the culture they represent, the transparency they need to compete and innovation that is taking place for social issues.
MCON 2016
While MCON includes speakers and panelists on a variety of topics, MCON 2016 speakers will generally represent one or more of the following themes:
Designing for Change – Artists and creatives whose work inspires their audience to take meaningful action
Empowering Women – Leaders and activists who are advancing women's rights
Next Generation Public Service – Innovators who are transforming areas of the public sector
Vocal For Our Planet – Activists and leaders who are addressing environmental issues with creative ideas
For-Profits For Good – Business leaders, entrepreneurs and innovators combining business and consumerism with social good
Filmmakers/Artists – Filmmakers, artists and musicians who use their talents to motivate others to act
Who is MCON for?
MCON is for people who give a damn and want other people to give a damn too. You'll want to participate in MCON if you:
Work for or lead a cause-driven organization
Represent a company that wants to increase its influence and social impact
Are an activist working to make your cause go viral
Are a social entrepreneur with an innovative idea to create change
The thousands of attendees who take part in MCON in person and online leave with a better understanding of today's social movements and how they must respond to the next generation of do-gooders who want to donate their time, skill and passion to a cause.
For more information visit here.