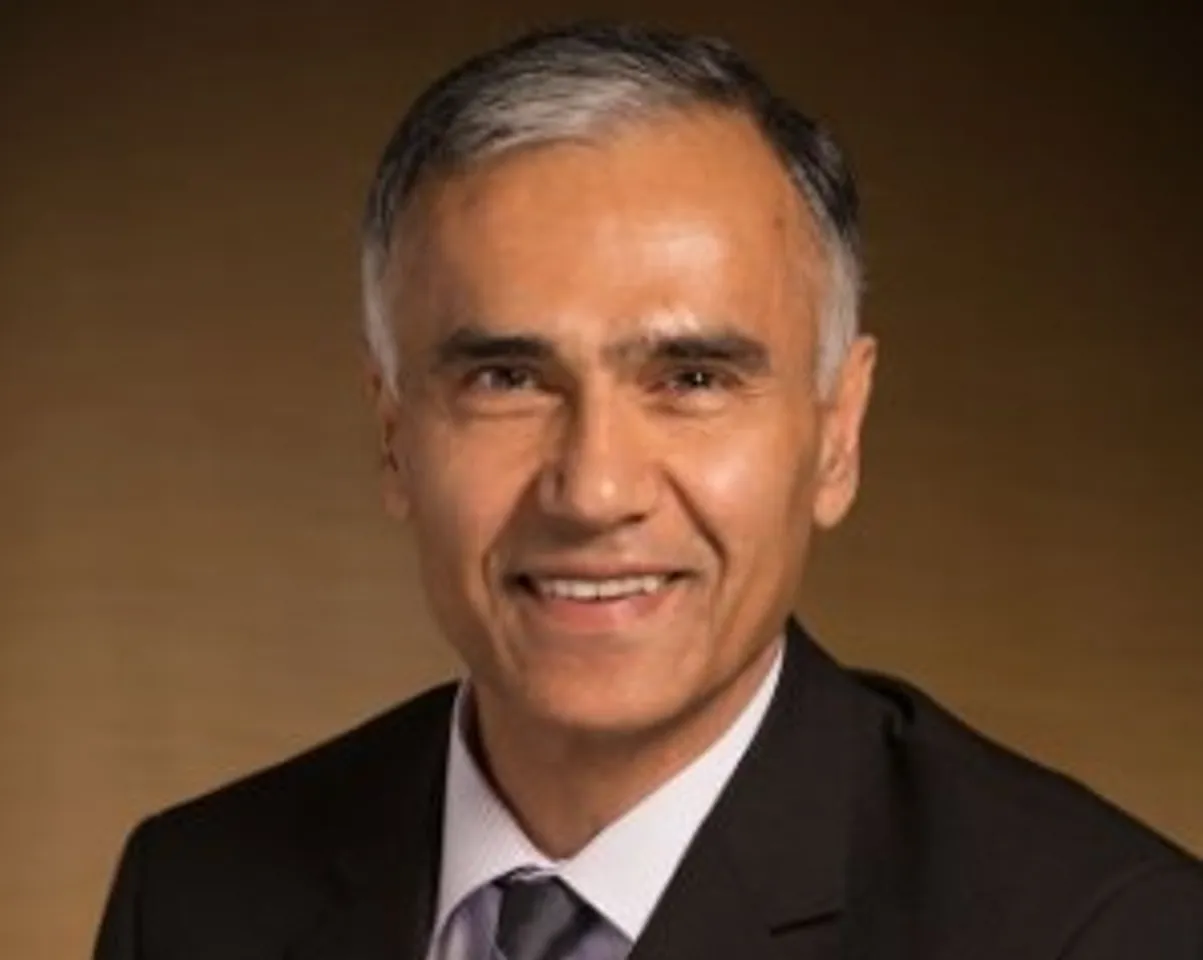 Mayank Ashar, MD & CEO of Cairn India Ltd talks to CSRlive about the various CSR initiatives in the Company's operational areas - including women's empowerment, safe drinking water, skills development, employability, and also shares the intervention planned by the Company for 2016.
As we approach International Womens's Day - and the global call for action to accelerate gender parity takes force - is Cairn planning interventions for women empowerment in India?
At Cairn, we understand women empowerment as creating an environment where women can make independent decisions on their personal development as well as shine as equals in society. We have been consistently working towards initiating programmes and regular mentoring for their overall socio-economic enhancement. One of the proven ways to improve women empowerment in rural India is to establish Self Help Groups (SHGs), which help them in times of need and provide them support.
The Cairn India team is committed to enhance the social status of rural women in its operational areas.
Through the Cairn Enterprise Centre (CEC), various income generation activities have also been introduced to empower women. CEC also provides financial support to help these women start their own businesses. Cairn India has also initiated the Dairy Development Programme, which has helped extend monetary benefits to villagers. Women are an important and integral part of this programme as it helps them to sustain their socio-economic status in the community.
Through Project Rachna we want to strengthen quality of Maternal and Child Health and Nutrition (MCHN) services, infrastructure in terms of accessibility, availability and continuity in project areas. We conduct orientations to enhance awareness and capacity of adolescent girls, young women and new mothers to access information, services and products with regard to MCH and MH & RH.  We believe awareness and education improve gender relations at the household and community level to create a supportive environment for promoting MCHN, MH & RH knowledge, behavior and practices.
The government has expressed interest in working with companies through its various initiatives including Swachh Bharat and Beti Bachao Beti Padhao, is Cairn India also looking at aligning its CSR strategy with government priorities?
Prime Minister Narendra Modi's Swachh Bharat Abhiyan and Beti Bachao Beti Padhao, initiatives are some great initiatives. Cairn India team identifies with the values of these programmes and is willing to extend all the help possible to support these movements.
Swachh Bharat Abhiyan, is a great initiative as it seeks to promote a culture of cleanliness, hygiene and sanitation. We have partnered with the Government of Rajasthan (GoR) in the national mission where we have committed to build 25,000 household toilets and 150 school toilets in an effort to promote hygienic sanitation practices. A total of 3040 toilets have been constructed so far under the Swachh Bharat Abhiyan.
Also, in a move away from the usual vocational training courses for women such as sewing or craft-making, Cairn India has empowered 50 women to be trained masons. These inspiring women masons are now helping make their villages free of open defecation by building toilets as part of the national mission.
To strengthen and to contribute GoR's initiative to "Beti Bachao Abhiyaan", we have introduced a unique campaign to celebrate the birth of a girl child around our operational areas. Under this campaign we provide a "New Born Baby Kit" to parents of the baby girl born in government hospitals and institutions. This kit consists of a clean towel, two sets of dresses, socks, toys, a mosquito net, and an immunization check-list. What makes the kit unique is the message on how a baby girl brings happiness to the family. The campaign will allow us to increase awareness on the importance of institutional delivery which will positively impact Infant Mortality Rate (IMR) and Maternal Mortality Rate (MMR).
Cairn India has also been empowering community members with skills for employment – does the company have mechanisms in place to complete the cycle of its skills development programs by providing jobs to those who are trained?
The Cairn Enterprise Centre (CEC) with its 7 satellite centres has provided skill training, career counselling and linkage to employment opportunities to over 12,000 youth since 2007. In an area such as Barmer, with limited economic opportunities, this training has helped thousands of youth.
Cairn India identifies and understands the importance of skill development and access to employment opportunities.
About a year back, we commenced activities at our cherished Cairn Center of Excellence (CCoE) – a skills development and vocational training center in Jodhpur. CCoE activities range from imparting skill development to make the local community employable, building capacities for self-employment and providing general awareness and motivation to the local youth for entrepreneurship.
Recently we established our third Cairn NASSCOM Knowledge Centre (CNKC), in collaboration with NASSCOM Foundation in rural Andhra Pradesh. Through CNKC, we seek to bridge the gap and open channels between the youth from under-privileged communities and reputable organizations, and enable access to employment opportunities, at par with city-bred youth.
CNKC with its 3 centres in S Yanam village (2012), Challapalli village (2014) and Gollavilli village (2016) in Andhra Pradesh's East Godavari district has established partnerships with several corporates and reputed institutions to provide training and post-program placement. Till today 141 students have completed the training and have been placed in various companies such as Dr Reddy's Foundation, Delta Academy, TCS, CISCO, ARINA, I&LFS, MIIT etc.
The Rural BPO that we had helped establish in 2013 in Barmer city has now reached full capacity and employs 200 youth as compared to 100 last year.
What are the key drivers of Cairn India's sustainability and CSR strategy?
Cairn India is committed to the highest standards of corporate social responsibility (CSR). It is our conviction that continuous business growth, sustainable communities and the creation of value for our stakeholders, are all complementary to each other.
Our goal is to make a positive social impact wherever we operate.
Our vision may be encapsulated in what we call the 3R's - Respect, Relationships and Responsibility. We are very proud of the recognition we have received for the kind of work we do. We recently received the CII-ITC Sustainability Awards 2015 in Domain Excellence for Corporate Social Responsibility. We strive to continue doing excellent work dedicated to our communities. Our CSR initiatives are an integral part of our business philosophy and strategic planning. We believe it is essential for the holistic development of the communities where we operate.
Looking ahead, can you share Cairn India's CSR goals for 2016 and the projects that will receive priority?
For us, the year 2016 has begun with a commitment and a New Year's gift of sorts to 800 villages in Barmer, Rajasthan. Cairn Enterprise Centre Society and the Rajasthan Public Health and Engineering Department (PHED) signed a pact on 7th January 2016 to provide clean and safe drinking water in 800 villages in the district.
Cairn is executing a major sustainability-driven intervention to support the Government of Rajasthan (GoR) in providing safe drinking water to communities in the districts of Barmer and Jalore through Water ATW (Any-time Water) kiosks.
Cairn India currently operates 46 ATW (Any-time Water) kiosks in Rajasthan Gujarat and Andhra, with a best-in-class utilization. Due to the extremely positive community feedback, Cairn is now substantially increasing the scale and scope of the Jeevan Amrit project.
A key feature of this project is that it is community managed, giving members a sense of ownership, with the operators chosen by a village water committee from among the local community. Cairn has partnered with a few local entrepreneurs to run a 'water on wheels' system (called jal rath). The project has helped create rural employment and foster a spirit of entrepreneurship, which is in line with the theme of World Water Day 2016 – 'Water and Jobs'.
We have also been studying the hydrology of the area to identify supplies whose utilisation will not adversely affect fresh water resources. We support a programme to provide "khadins" - water harvesting structures to remote communities throughout the Rajasthan development area.