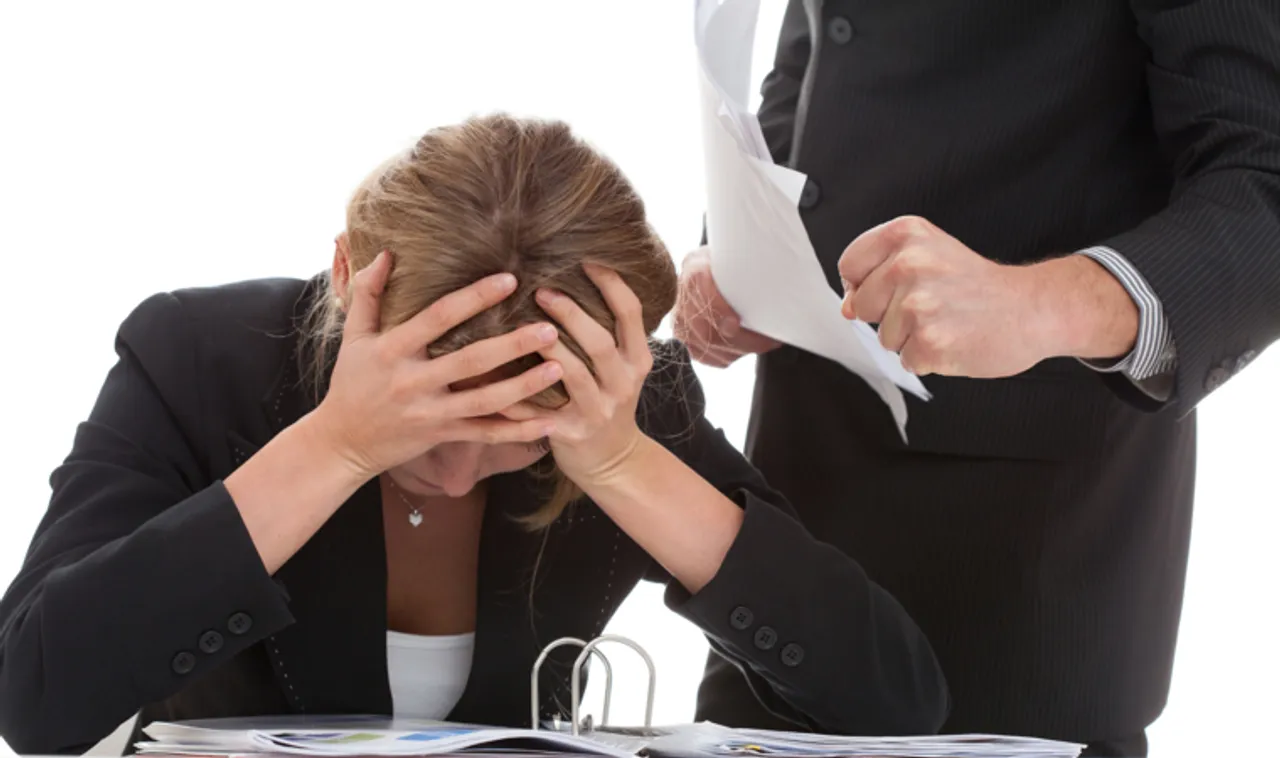 Let's call the CEO of this advertising agency AB; way back in the late 90s. He was known to be a 'playful' character; subtle and oh-by-the-way types of warnings were given to junior/new women staff of the agency. Whenever he would come to the Delhi branch, it would create a mild flurry amongst the women staff, who couldn't protest too much when he would walk around unhooking bras and throwing cigarette ash down cleavages (smoking was allowed within office premises back then).
The Sexual Harassment of Women at Workplace (Prevention, Prohibition and Redressal) Act, 2013 which superseded the Vishakha Guidelines, came into being to address such blatant and other not so blatant sexually demeaning acts, for which there were no redressal mechanism before. It requires all organisations with minimum ten employees to form an Internal Complaints Committee and file annual reports; and covers all workspaces public or private, even other spaces related to work like meetings in coffee shops, and visitors (harassment by male visitors/ harassment of female visitors). In one state-owned organisation, a widow who was given her husband's position on compensatory ground, was offered a lift home by her senior colleague who then attempted to assault her. This happened within a week of her joining, and the first query raised by the ICC was that since the incident happened outside the office premise, could it be considered as sexual harassment at workplace. Which, in this case it does. Likewise, its applicable to all domestic helps in a house/society: my domestic help was once solicited by one of my neighbours, to which she replied that she will break all his teeth next time he asks the same.
Even a brief read of Arpita Jain's book Own It would tell the range of problems working women face in all aspects of life, especially within their offices. Although she talks mostly of women in mid to senior managerial positions, if one was to include women at the junior level and the unorganised sector, the scale of the problems would definitely be overwhelming. In a fast 'evolving' yet a very patriarchal and hyper-masculine society where more and more women are getting exposed to workspaces, the Act aims to provide one safe and equal space where women can work without losing her dignity. Though many of the top listed companies have internalised the Act within their corporate working culture, other large, mid-level to smaller organisations are yet to go beyond just formation of a complaints committee as is mandated by the law. However, mere implementation of the law or just doing the mandatory process of having a committee, appointing an NGO/third party expert, reporting and resolving cases, and finally annually reporting to the required ministry is almost akin to following rules for the sake of it. However, if an organisation wants to make its work culture truly safe, equal, free and vibrant, it has to go beyond this by not only internalising the Act but shifting the attitude of its employees, especially the men.
It's not just about patriarchy, but class and caste as well: The Act covers all women in any working space, whether she is a cleaner, or the CEO of the organisation. And it covers all men in a workspace from the driver who drops employees home to the Executive Director of an organisation. Yet, more often than not, biases crop up if the complainant is from the lower-income class, or if the case is against a man belonging to a lower-income group or caste. In the above example, the widow who was assaulted by her senior colleague belonged to a lower-income group. The lawyer (male upper class) associated with the organisation 'felt' that she had made up the story to extract money from the colleague. Similarly, when a complaint is filed against a driver or cleaner (lower class males), it's easier for the others to assume the incident to be true, than when a similar case is filed against a senior employee. These biases are ingrained in our society and can surface while dealing with situations. Utmost care should be taken that everybody is treated equally and given the same dignity as others.
Trainings and workshops, but for what: Trainings and workshops for creating awareness about the Act is definitely required. Many women still don't know what to do when faced with a situation at workplace; and men also still do not know that they can't get away with inappropriate behaviour. If anybody still doubts this, one can check the on-going case of Mahesh Moorthy and his lip-locking messages on whatsapp to business associates. More in-depth interactive workshops should be held to discuss what constitutes appropriate professional behaviour and what does not. Or when and how to draw the line if a woman colleague is indicating either verbally or through her discomfort that enough is enough. Or that if one has to assume and err, its better to do on the side of propriety.
Understanding masculinity, and why it is so urgent: As feminists know, one of the biggest fallout of patriarchy is that men always have to be 'men' – masculine, in-control, aggressive. They cannot show their 'human'ness or vulnerability openly. A workplace, especially the corporate sector, is where this plays out openly and in various forms, not only against women but all fellow-workers as well. We have already moved from a masculine to a hyper-masculine societal order; it's therefore necessary that we start asking uncomfortable and tough questions to ourselves (through expert-conducted workshops or programmes). And what better than a workspace, where men and women spent most part of their days and lives.
Simply introducing a glass wall in cafés helped them pull in women customers who as a result felt safe having coffee alone, thereby improving business of cafes across the world. So imagine the difference a safe, equal, free, and vibrant space for employees, especially women, can make on the work culture and business of any organisation, as against the aggressive, tough and individualistic work culture most organisations follow now-a-days!
Bipasha Majumder shifted to the social sector after working in advertising and media for a decade. She loves traveling to the grassroot, talking to the communities, understanding their issues first hand and writing about her experiences. Currently she works as an environmental researcher, and content and documentation specialist for various NGOs and CSR projects.
Amite Pitre is a Fullbright-Nehru Fellow and consultant on gender justice and public health. She is also a research scholar with Tata Institute of Social Sciences.