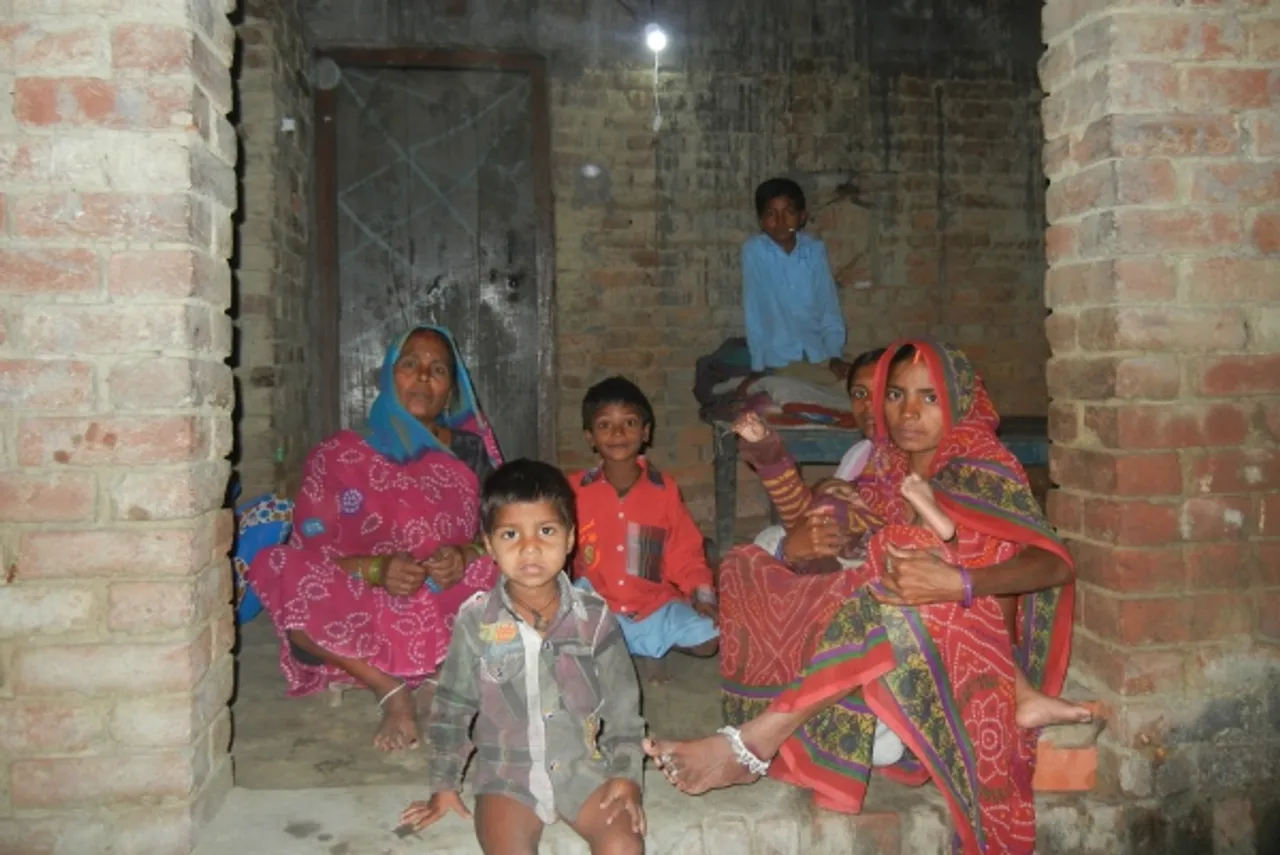 Here's an interesting case study that shows how CSR projects can lead to sustainable and significant social impact as well as economic growth, if implemented strategically with nominal interventions. As part of the 'Mahindra MPowered Village' initiative, 2 Solar Micro grids were set up in an un-electrified hamlet of Village Belwa near Kushinagar – UP. For this initiative, Mahindra used Mrida as the implementation partner.
"The initiative was the brain-child of the Mahindra & Mahindra Corporate CSR Team, our Zonal Office in Delhi, Area Office in Lucknow, and our local dealer Shivoy Tractors in Hata - Kushinagar District. The idea was to involve as many of the Mahindra teams as possible, as a part of their Employee Social Options Program (ESOP)", Mr. Shubhabrata Saha – Head of Sales, Channel and Customer Care – Farm Division, Mahindra & Mahindra Ltd, explained the genesis of the project.
With the grids in Belwa, this small hamlet of 35 households, which had never seen electricity upto the project arriving in their village, now have 2 LED Bulbs and a mobile charging point per household. In keeping with the philosophy that giving away things for free rarely creates lasting and sustainable impact, a small connection fee and a monthly charge for energy access is charged. The money collected goes into a Village Development Fund and is managed by a Village Development Committee (VDC). The fund ensures that the money is rotated within the village for its sustainable development over time.
So far, more than 20 households have paid the connection fee and taken connections. Typically, a small group initially participates in such initiatives, and others follow in due course. The process of installing Solar LED Street Lights also commenced soon after– 5 lights have already been installed so far at key locations in Belwa.
"This is in line with Mrida's own approach towards development using energy access and agricultural interventions as tools, and showcasing how small interventions can lead to significant impact. Team M&M was very involved in the initiatives and we hope that the Belwa experience will showcase how the opportunities can multiply with just a nudge in the right direction", says Arun Nagpal, Co-Founder, Mrida Group.
Other plans on the anvil include agricultural interventions in conjunction with the local Krishi Vigyan Kendra (KVK), a Solar Powered E-Hub to provide education, entertainment and e-commerce facilities, a battery operated e-rickshaw, and a health/hygiene/sanitation drive – the entire initiative is geared towards facilitating sustainable and holistic development to transform Belwa into an 'MPowered' Village.
About Mrida
A Social Business Venture incorporated in February 2014, 'Mrida' (Sanskrit for 'Soil') seeks to build sustainable and scalable, financially viable business models aimed at holistic rural development. Since its inception, Mrida has initiated innovative projects centred around solar micro grids and agricultural initiatives to provide energy access and facilitate education, women's empowerment and livelihood opportunities to remote rural areas in the Indian States of Rajasthan (Abu Road), Uttar Pradesh (Bareilly), Uttarakhand (Haridwar, Almora and Uttarkashi), and Jammu & Kashmir (Leh/Ladakh).