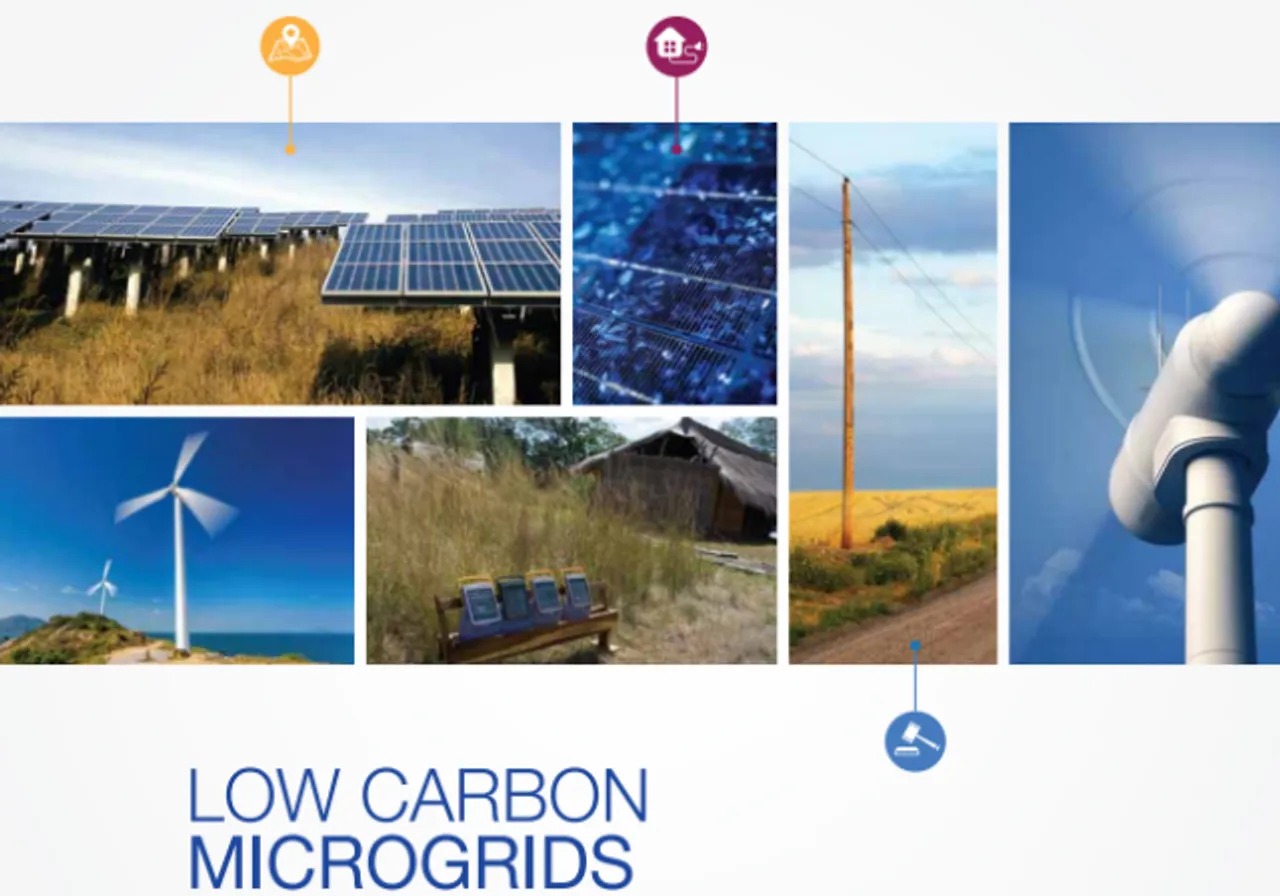 Geneva (October 3, 2016): Launched at the International Off-Grid Renewable Energy Conference last Saturday in Nairobi, Kenya, by company representatives from EDP, Schneider Electric and ABB the new REscale LCTPi<1> report clearly demonstrates that the private sector is ready to scale up decarbonized microgrids, to reach and supply more customers, and is able to provide standardized and affordable solutions tailored to customer needs.
The report highlights that private sector companies are key actors in designing, building and operating domestic and industrial microgrids, offering innovative technologies and services, management and technical capabilities and financial resources. The interactive publication highlights key success factors for deploying low-carbon microgrids – not only in isolated areas but also where electricity networks already exist. The four chapters cover:
Policy and regulation,
Technology,
Economics and financing, and
Socio-economic context.
What's more, the report also illustrates the viability of microgrids in the medium-sized segment (100kW-2MW), demonstrated through a number of built projects, which is crucial as only economically sustainable microgrids will be scaled up in the longer term. The case studies include both brown- and green-field sites, grid-connected and isolated systems as well as developed and developing country contexts. The report concludes with recommendations on how different stakeholders can support the scale-up of the microgrid market, e.g. by removing fossil fuel subsidies.
Renewable-based microgrids are one of the most versatile solutions for off-grid electrification in many countries and environments. Renewable energy is, in many cases, the most economical solution for electrification, with a lower Levelized Cost of Electricity (LCOE)<2> than diesel-based generation, which has been the traditional answer to off-grid electrification needs. Microgrids can also provide grid-connected customers with improved service quality, such as a higher reliability of electricity supply, and system resilience with lower emissions.
The required technologies for low-carbon microgrids have been successfully tested commercially. Today, a wide range of customer profiles can be economically served with these technology options. And as other barriers to achieve market growth have consistently been lowered over the past few years – in particular maturity of funding vehicles and regulation – microgrids are increasingly becoming a viable business opportunity.
The report is part of the WBSCD REscale LCTPi, where a group of leading energy and technology companies are working together on solutions to accelerate the deployment of renewables and the transition to a low-carbon electricity system. ABB, Acciona, CLP, CPFL Energia, DNV GL, EDF, EDP, Enel, Eskom, First Solar, Iberdrola, Nestlé, NRG, Schneider Electric, State Grid Corporation of China and Unilever are part of the REscale program. Further reports to be published in 2016 will look at innovative instruments in renewable finance and enhanced bankability of projects via corporate renewable Power Purchase Agreements.
The 'Business Case for Low-Carbon Microgrids' is available here.
<1> Low Carbon Technology Partnership initiative (lctpi.wbcsd.org)
<2> The Levelized Cost of Electricity (LCOE) is typically defined as the unit cost of producing electricity over the lifetime of a plant.
Source: 
MySocialGoodNews.com
as part of CSRlive's collaboration with 
Your Mark On The World