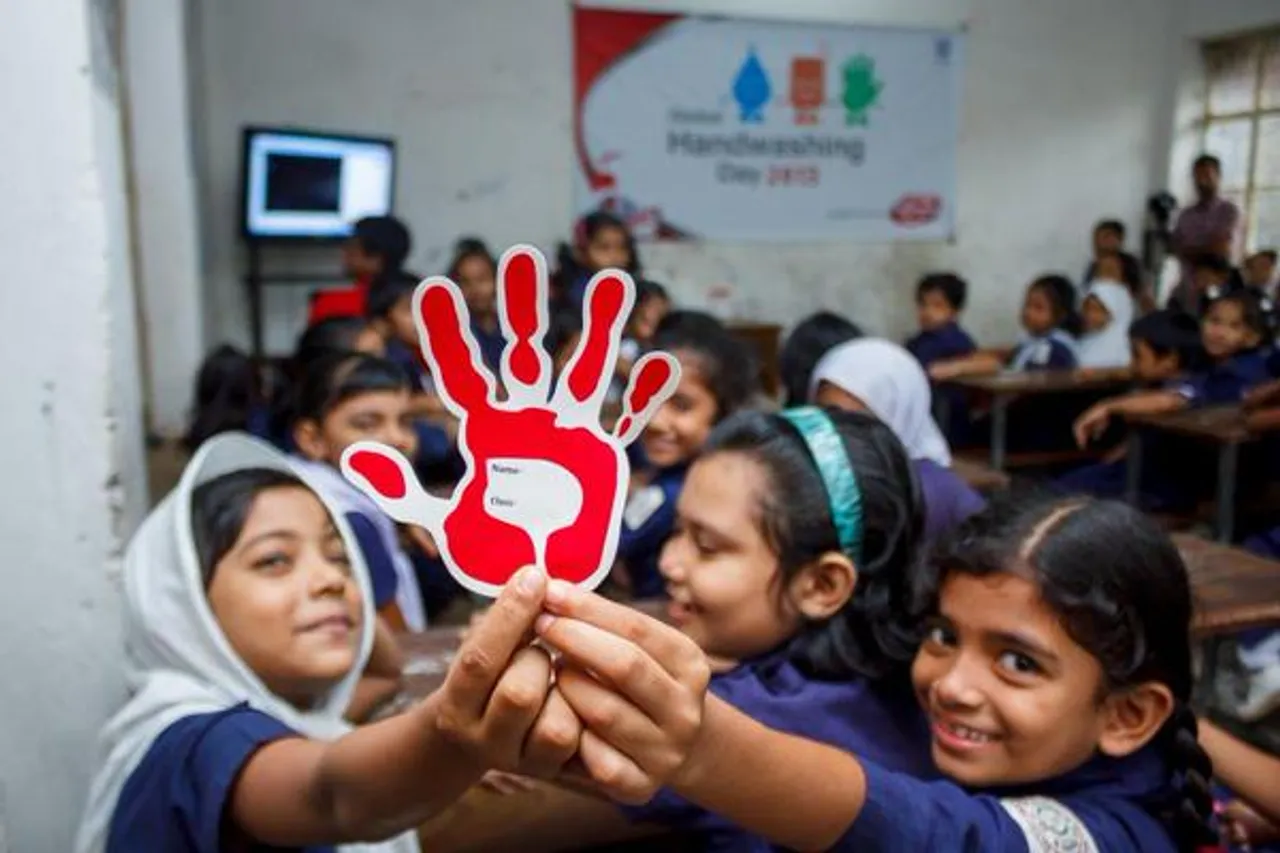 Lifebuoy has announced the expansion of it's campaign 'Help A Child Reach 5' by extending it to communities and villages across 17 countries globally. The campaign, which was launched in 2013, set out to end preventable deaths of children under 5 by changing the handwashing behaviours, one village at a time. The pilot project was established in a rural village, Thesgora, known to have one of the highest rates of diarrhoea in India. Early results from Thesgora showed a significant impact on the health of the community.
Samir Singh, Global Brand VP, Lifebuoy said, "We know that handwashing with soap is one of the most effective and low cost ways to prevent diseases like pneumonia and diarrhoea, which are responsible for the deaths of 2 million children under 5 every year. In the past three years we have taught 130 million people healthy hand washing habits for life and integrated this successfully into our business model. Child mortality has gone down considerably, but there is still a long way to go. I'm proud to announce Lifebuoy's commitment to expand our Help a Child Reach 5 campaign to new villages across 17 countries in our mission to end preventable child deaths, one village at a time."
Actor Kajol who is an advocate for the campaign said, "Even today a child dies every 15 seconds of diseases that could have been prevented by the simple act of handwashing with soap. This is not acceptable. This Global Handwashing Day, everyone has a role to play. Watch the Help a Child Reach 5 film and spread the word or donate to save lives at  and Lifebuoy will match your donation. This Global Handwashing Day we can help more children celebrate their 5th birthday."
Kajol is a voluntary campaign ambassador and last month attended the United Nations General Assembly Week to speak with world leaders and policy makers about the importance of handwashing with soap as a critical policy to be implemented in the post-2015 development agenda. She has also been instrumental in raising awareness of the issue by promoting the campaign's landmark film, Help a Child Reach 5, which highlights the individual tragedy of losing a child before their 5th birthday.
The handwashing programmes implemented as part of the Help a Child Reach 5 campaign are part of Lifebuoy's broader handwashing programme portfolio, run in partnership with partners including PSI, Millennium Villages Partnership and UNICEF. Together, these programmes targeting school children, new mothers and community groups, all support Unilever's Sustainable Living Plan target – to help more than one billion people take action to improve their health and well-being by 2020. So far Lifebuoy has changed the handwashing behaviour of 130 million people across the world, of which 47 million are in India.
With the Public Private Partnership for Handwashing (PPPHW) Lifebuoy co-founded GlobalWashing Day in 2009 bring greater attention to handwashing as a key public intervention. Today, the PPPHW is present in 15 countries across four continents. This intervention also aims to contribute to Millennium Development Goal 4 (MDG 4) - to reduce the mortality of children under five by two-thirds by 2015.