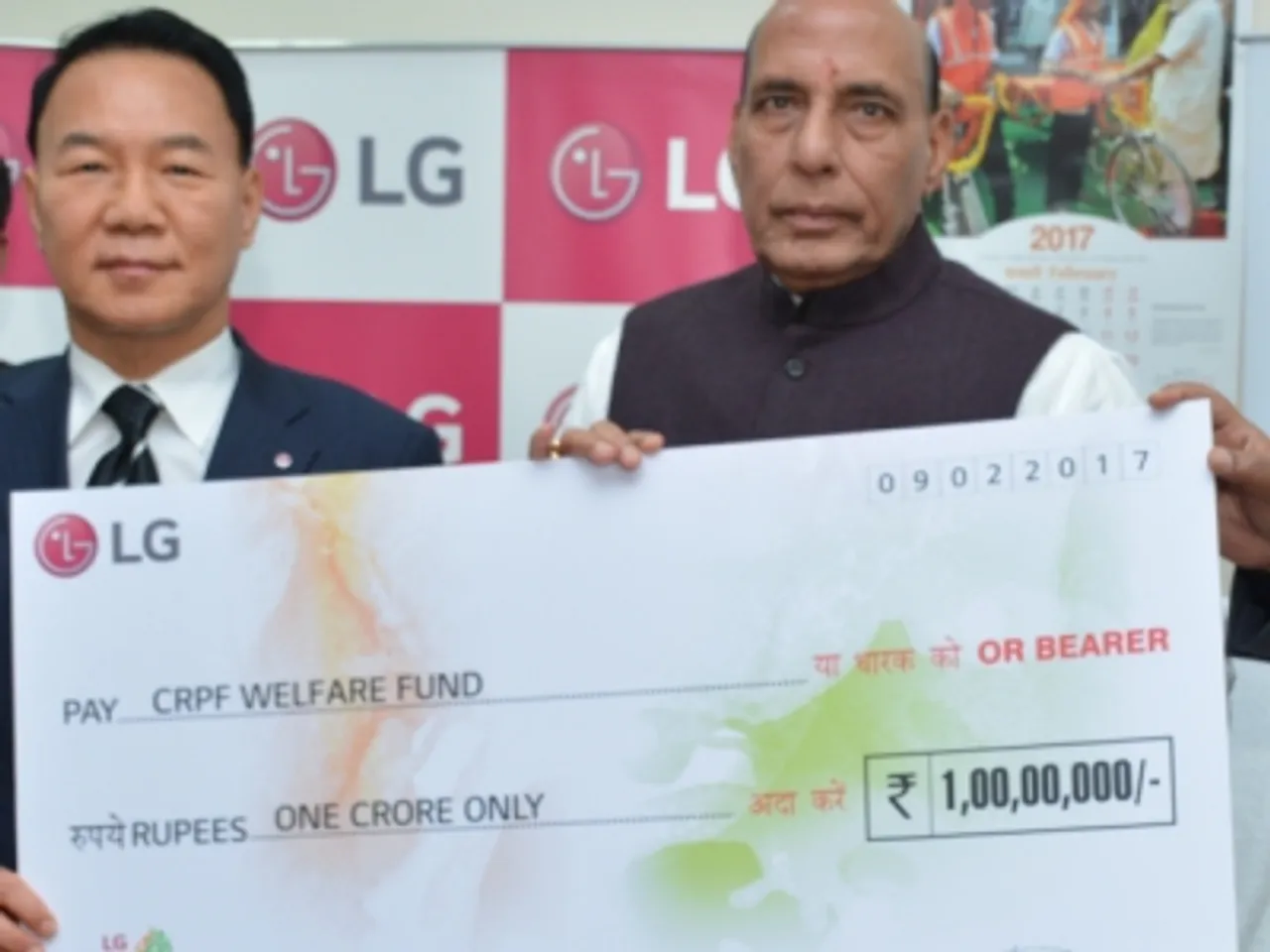 Mumbai (February 9, 2017): The year 2017 marks the 20th Anniversary of the nation's consumer durable major, LG Electronics India. The celebrations were kick-started THE #KarSalaam initiave, dedicated to Indian soldiers which was launched prior to Republic day. The campaign invited the whole nation to come forward and send their wishes to the Indian Armed Forces.
Through this initiative, LG salutes the soldiers' spirit of magnanimous contribution and service towards the nation. LG rolled out this campaign through radio, digital, outdoor and mall activities to capture the messages and wishes of the citizens of India for our soldiers. The company also engaged the people through social media platforms and encouraged them to share their wishes on the microsite www.karsalaam.in, where more than 1,93,000 wishes written by citizens of the country were collected from all across the country.
Taking this campaign forward on Thursday, 9th February, LG India's MD Kim Ki Wan handed over a cheque of INR 1 CRORE to the Home Minister Rajnath Singh for 'CRPF welfare fund', which is dedicated to the soldiers.
Kim Ki Wan, Managing Director, LG Electronics India said, "LG salutes the spirit of Indian soldiers who courageously give up their lives to protect the country. Therefore, we took this initiative to bring together the citizens of India to express their gratitude to our soldiers. With an aim to connect with the hearts of the entire nation and to pour out messages for these brave hearts, LG goes beyond boundaries to reach out to every citizen and invite them to express their gratitude for our army who selflessly volunteer to serve our nation all day and night."
Rajnath Singh - Home Minister, Govt. of India said, "We welcome LG Electronics's gesture of showing solidarity to Indian Armed Forces; this is a very special gesture by a corporate.  Today the entire nation is proud of its armed forces and response to this initiative in form of collecting good wishes for soldiers is an indication for the same. I would like to thank the people of India for extending their support to the armed forces."