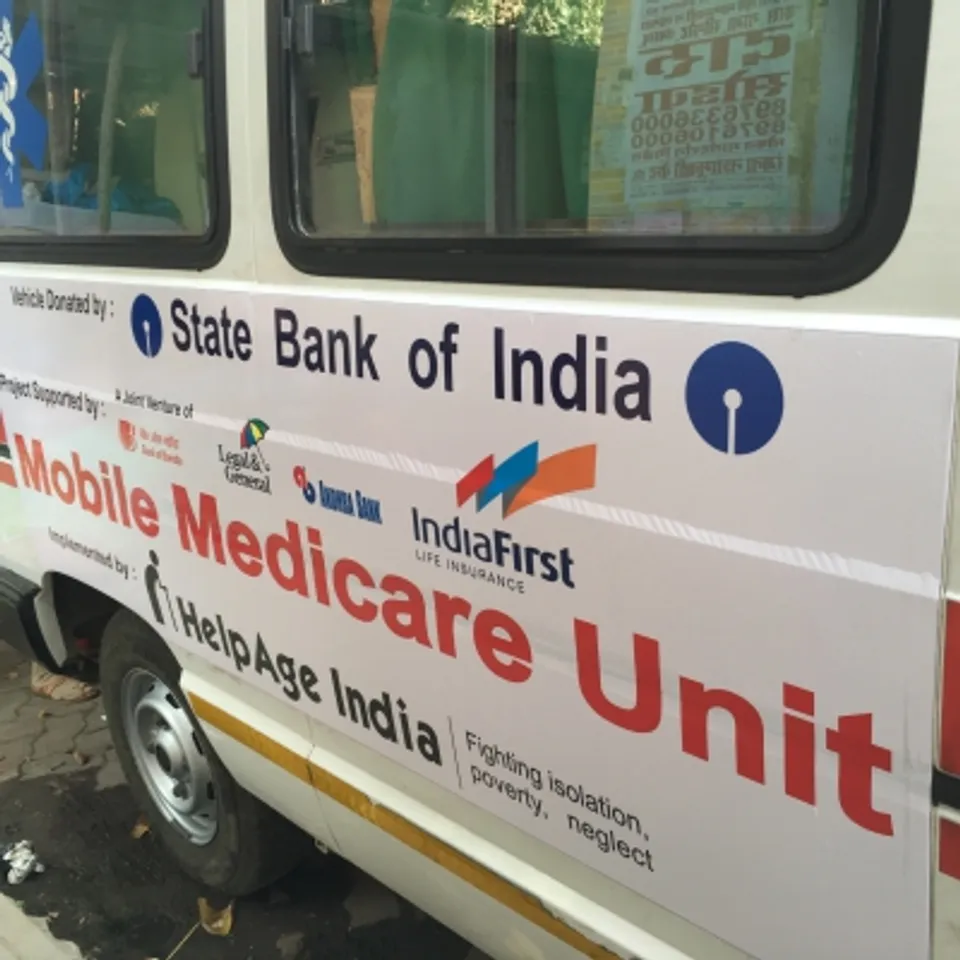 MUMBAI: In a project that impacts lives of over 3,000 elderly people Legal & General and IndiaFirst Life Insurance have donated Rs 23.7 lakhs to HelpAge India, for operating a Mobile Medicare Unit, covering 34 locations in Mumbai city. The mobile medical unit provides health services to hundreds of beneficiaries and helps them to live a healthy life. It also conducts special health camps and provides medical and hygiene counselling to families.
As per statistics, only 8% of elders are covered under some form of health insurance scheme and merely 15% are aware of government's Rashtriya Swasthya BimaYojana. More than 63% of the senior citizens in the country either live in poor conditions or suffer from ailments like poor eyesight, diabetes, hypertension and asthma.
Graham Precey, Head of Group, Corporate Responsibility & Ethics, Legal & General said: "I am happy to witness that beneficiaries are getting medicine on a regular basis, bringing positive changes in their life." He visited MMU site at Kala Killa, Dharavi, and interacted with the beneficiaries and handed over a cheque of Rs. 23,71,300.00 to Prakash N. Borgaonkar, Director HelpAge India. He also spoke with the MMU team and appreciated their commitment to this cause.
Prakash N. Borgaonkar, said "We are grateful to Legal & General and IndiaFirst Life Insurance for contributing to this noble cause. This contribution from Legal & General and IndiaFirst Life Insurance has impacted lives of nearly 3000 beneficiaries, in last 5 years."
HelpAge says "the cause of the elderly needs attention because we are a society in transition with changing values, which has led to the breakdown of the joint family, resulting in lack of security for the elderly. Moreover with rising longevity, the number of elderly in society is also increasing at a phenomenal rate. From 112 million today the grey population is expected to rise to 177 million by 2025. At present amongst 60+ populations, 90% have no social security and 40% are below poverty line. As a result of the current ageing scenario, there is a growing need to care for the older population especially in terms of finances and health.