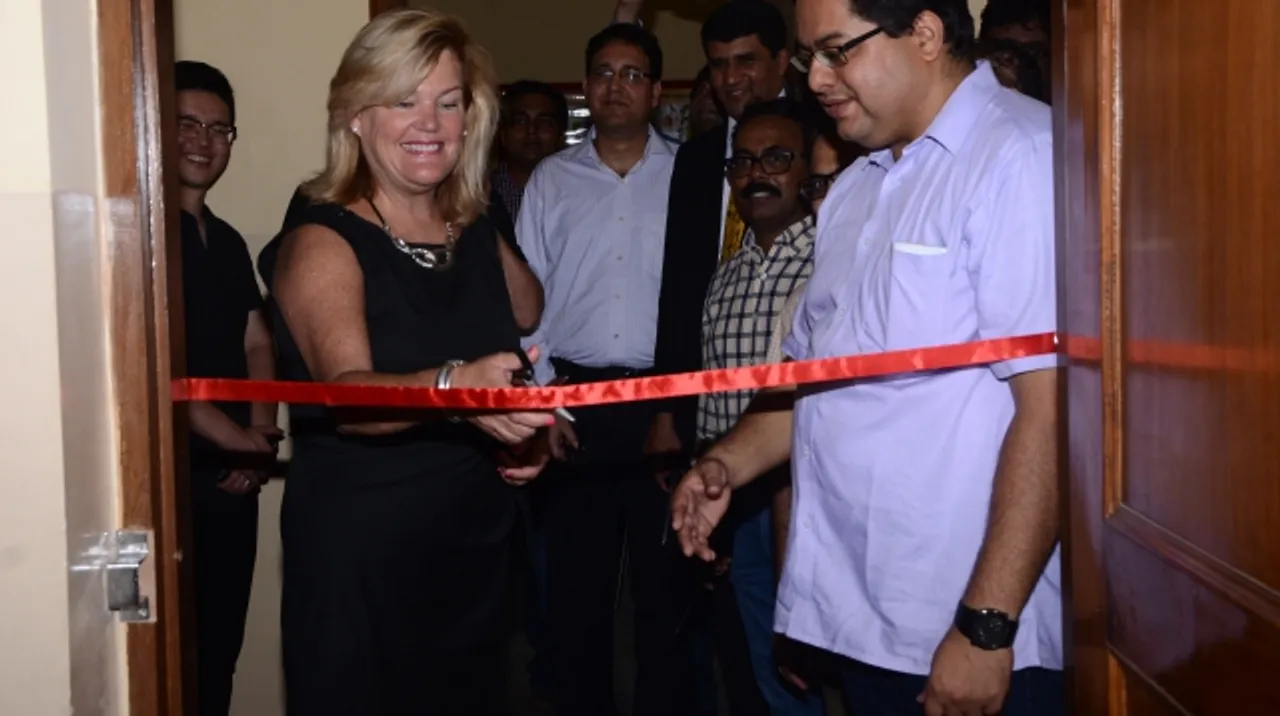 NOIDA (June 30, 2016): Kronos Incorporated inaugurated a Computer Lab at ANK's Noida Learning Center for underprivileged children. A part of its CSR initiative to improve the quality of life and uplift the economic conditions of the surrounding community, the computer lab is Kronos' value addition to an existing agreement with ANK India, a Delhi-based non-profit making organization (NGO), to support the organization's Learning Center in Noida. The Learning Center provides universal elementary education to children living in the area, as well as offers access to proper healthcare.
Since 2015 Kronos has been suporting ANK's Learning Center in Noida to educate more than 125 local underprivileged children in the next three years. ANK' & Kronos' Noida Learning Center offers elementary education to children aged five to 14 years old and  aims to:
o  Provide remedial education to the needy school going children in partnership with parents and the wider local community - 80 children have now been placed into government schools since inception;
o  Teach community children, drop-out or out-of-school children who cannot attend school due to financial or family problems;
o  Support periodic health camps to offer improved healthcare and education within the local area.
The launch of the computer lab brings the children in the school access to valuable and relevant digital skills . The computer lab is equipped with four PCs, three laptops and an Internet connection. Supporting ANK aligns with Kronos' GiveInspired corporate giving mission to support causes and organizations that focus on growing and empowering the next-generation workforce. Since ANK was founded, more than 20,000 children in India have benefited from access to its learning program, and its health initiatives have touch more than 40,000 underprivileged families.
Ashok Saxena, managing director, India, Kronos said, "Technology is the portal to upward mobility and is a necessity for today's generation in every sphere of life. We're pleased to expand on our commitment to ANK's Learning Center in Noida with the launch of the computer lab today. This project is important within our local community here in Noida as by offering education to local children we can bring positive change, not only to them and their families but to the wider community as a whole."
Abhishek Kishore, General Secretary, ANK India added, "We are extremely happy for the support provided by Kronos and its employees. The ANK philosophy is based on a belief that every child, irrespective of background, has the right to the opportunity for total personal development. Kronos' investment gives us the potential to not only offer those children access to a basic education, but now with the launch of the computer lab, help them in developing digital skills that integrates them further into the fabric of society."