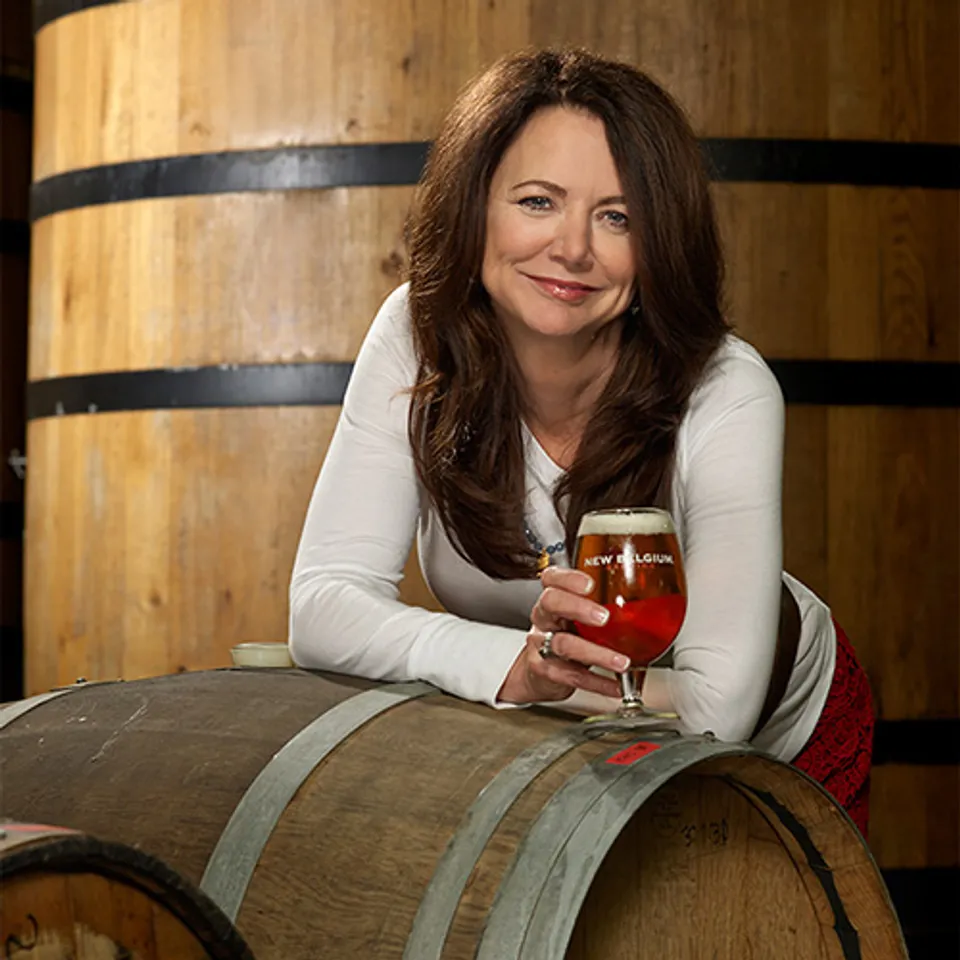 This week, I had the unique opportunity to listen to Kim Jordan, CEO and co-founder of New Belgium Company, makers of Fat Tire and several other outstanding craft beer brands. Kim spoke at Arizona State University's Julie Ann Wrigley Global Institute of Sustainability. New Belgium is among the most socially responsible beer manufacturers worldwide and a leader in sustainability.
Kim started her business in 1991 in Colorado with her ex-husband from the basement of their home. Today, New Belgium Brewing is a fully employee owned company and a leader in sustainability with 580 employees. Kim's business model was built around embracing and implementing the triple bottom-line of people, planet and profits. Her business now has the largest number of solar panel installations in Colorado and nearly 20% of the waste water treated from her plant is given back to the City as clean water. Right from the beginning, she had four very clear goals:
Produce world class beer
Promote beer culture
Be environmentally responsible
Have fun
Kim has retained all the 4 core principles and has built a unique work culture on a simple but profound concept- bring joyfulness to work. She started her business with a solid road map focused on the four core principles. Social responsibility is an integral part of her business and she firmly believes in the triple bottom line concept- people, planet and profits. Along side, she has also created a great work culture with an open book management policy and equity options for all employees. Here are a few tips from Kim to create a socially responsible business:
Use one language to describe your purpose, make it simple and clear. Use it religiously.
Leaders' must be consistent. Say and do things that matter.
Make sure that talented people are "allowed to bloom."
It is really important to say "yes" to an employee who has energy and wants to be creative
Create ceremony and ritual in your business culture. Have opportunities to celebrate.
Rituals bring "deep-rooted connections" and help you be entrenched in the needs of your community.
Don't lose site of your craft. In the case of New Belgium, it's the ancient craft of creating wood beer.
A great culture will get you people who will work with their head, heart and hands.
Have fun. Employees should not miss the rich playfulness of life.
The culture should allow employees to fall in love with work. People need to have your back.
Revel in goodness around you.
Give back.
Much of New Belgium's success can be attributed to developing a high involvement culture" that is transparent. Kim also offers financial literacy to her employees so that they know where the business is heading.
Founder of Lettersnatcher.com, Sarat Pratapchandran's career spans philanthropy, corporate social responsibility & content management. A graduate from Walter Cronkite School of Journalism, he worked as a journalist in India, the Middle East and the United States and now advises and mentors individuals at kanthari, an international organization focused on creating social visionaries around the world. Sarat is also on a personal mission to help 50 orphans by age 50.