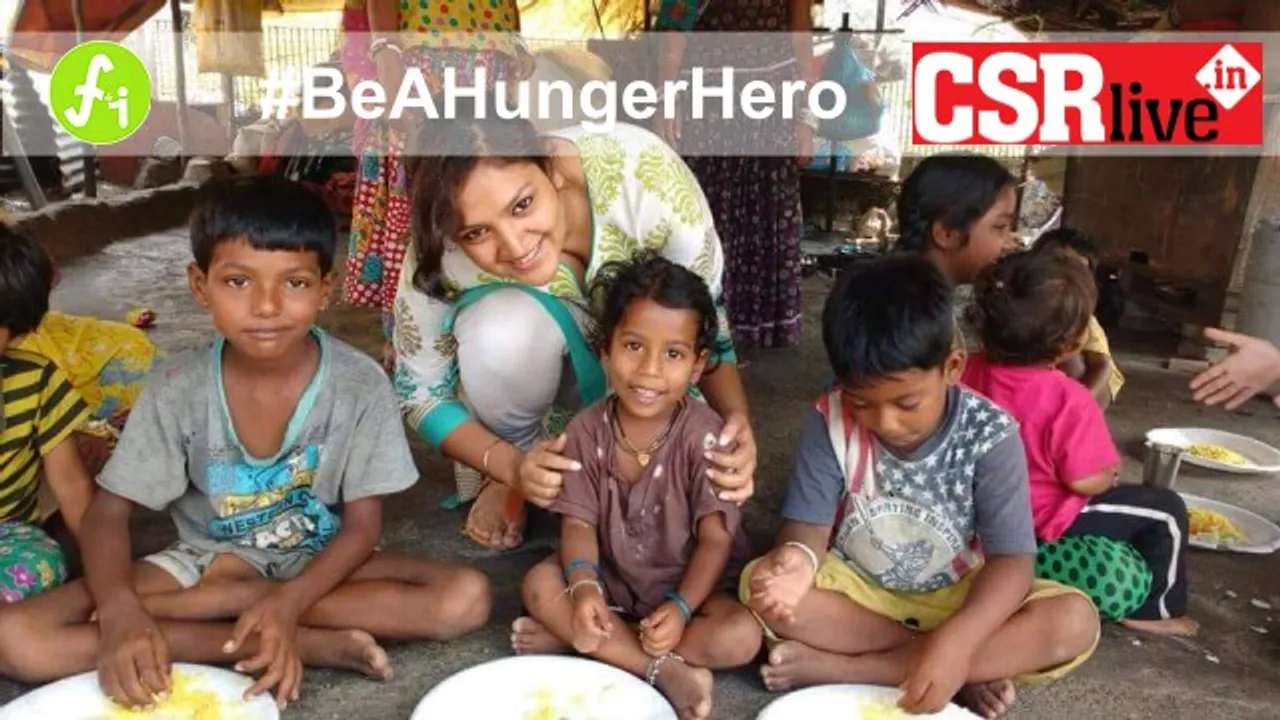 This month, CSRlive.in is supporting and collaborating as online media partners with #BeAHungerHero - a global movement organized by Feeding India, a not-for-profit aimed at achieving Zero Hunger. It is an effort to raise awareness and take action towards the cause of hunger and food wastage, in a world where more than 795 million people are hungry and 40% of all food produced annually is wasted.
The #BeAHungerHero movement is continuing a tradition started in 1979, where people honor the fundamental right of 'access to food', celebrating the days around World Food Day together. The main motive behind the event is to make sure that no deprived person sleeps hungry. True, we can't feed a hundred people but at least the ones we see around us!
No matter...
WHO you are… WHERE you live… WHAT you do...
Each And Everyone Can Participate. Let's Leave No One.
People from all countries around the world, irrespective of their age, religion, gender, caste, etc. are invited to participate by donating food to people in need wherever they are, whenever they want (during the event dates) to whoever they feel is in need. Donate during any or as many of the 10 days of the #BeAHungerHero event and become a part of a global movement against Hunger.
The event kicks off on 10th October, exactly a week before the World Food Day, and ends on 20th, which is also marked as International Chefs Day.
Last year's event saw school and college university students, working professionals, corporate firms, bloggers, chefs, and many other people from different parts of the country coming together to serve meals to the needy. Thanks to their efforts and participation, 145,000 meals were served in just 5 days. This year Feeding India aims to multiply the efforts, the participation and the impact.
And here's the Action Plan:
During 10th to 20th October, 2016, Feeding India Hunger Heroes are inviting people all across the world, to step out and donate a meal, to any person in need, at any time, and at any place. Register here.
If you cannot donate a meal in person, you can still contribute online to provide meals to children in a sustainable manner.
The campaign also aims at spreading awareness among masses to not waste food and donate whenever they have any excess.
The event is also Feeding India's commitment towards the UN Sustainable Development Goals. Ankit Kawatra, founder of Feeding India was recently selected as 1 of 17 Young Leaders for Sustainable Development Goals supported by the United Nations.
Join the fast growing movement this World Food week, and #BeAHungerHero!