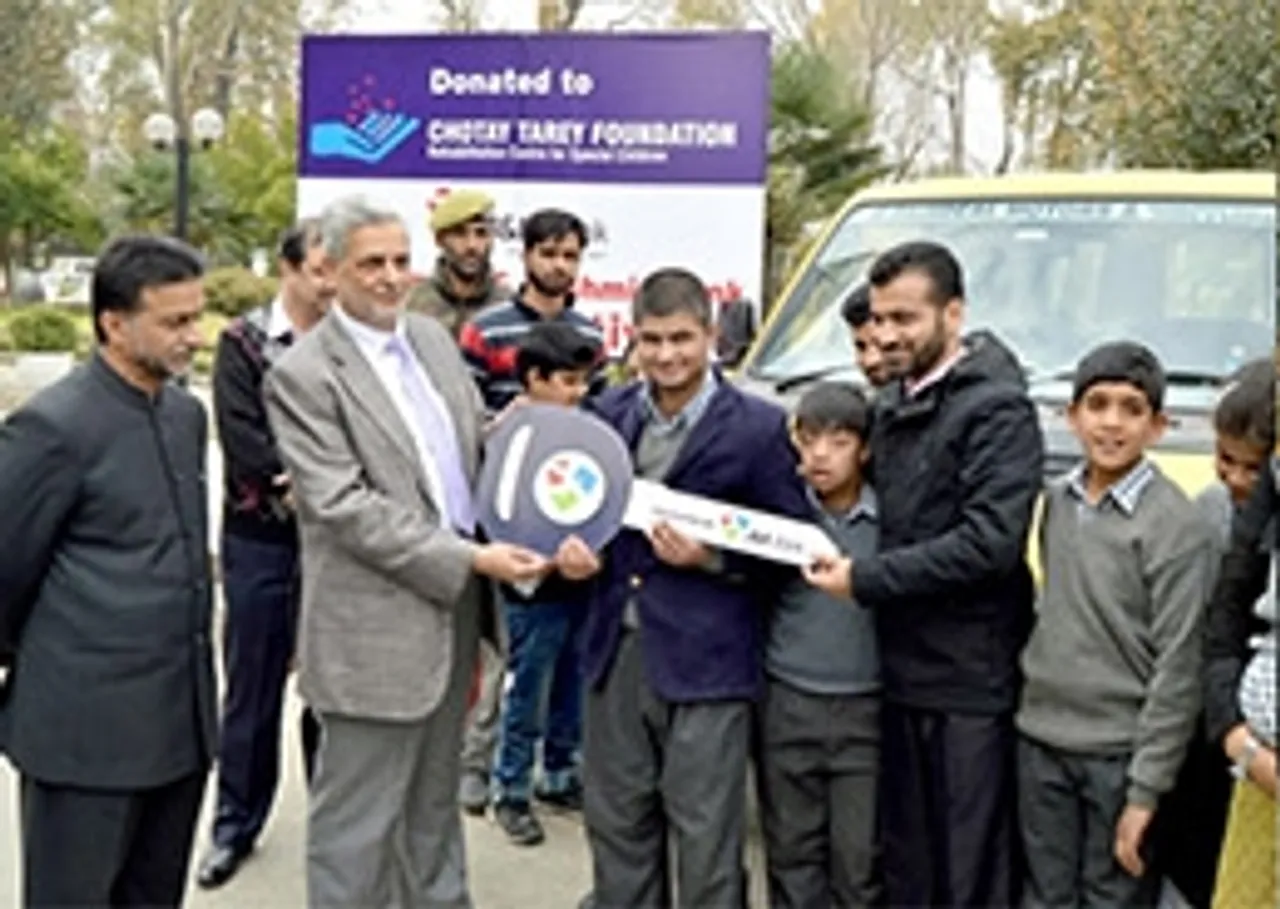 J&K Bank recently donated two vehicles to Chhotay Taray and CHINAR Kashmir, two NGOs working for the welfare of differently abled children and orphans respectively belonging to the under-privileged sections of the society. The bank's Chairman & CEO Mushtaq Ahmad handed over the keys of the vehicles to the representatives of the NGOs in the presence of Executive President Abdul Rauf and Vice President & Private Secretary to Chairman Syed Shujaat Hussain at the bank's Corporate Headquarters.
Chairman Mushtaq Ahmad said, "Our CSR Programme remains alive to the diverse yet comprehensive needs of our society and we shall continue to be holistic in approaching the issues that we are beset with."
"In line with the approach, today the bank has provided a Tata Winger to Chhotay Taray with a view to make journey of differently abled kids to and from their homes comfortable. We also hope that the 27-seater Marco Polo Bus will markedly improve the functioning of Remote Child Sponsorship Programme (RSCP) undertaken by CHINAR Kashmir", he added.
The bank has adopted 40 special children of Chhotay Taray for an inclusive education programme which includes healthcare. These 40 children are part of the bank's CSR Project 'MUSKAAN' which was created exclusively for the welfare of differently abled children. The bank has already adopted 120 children through few concerned and reputed welfare organizations.
J&K Bank has also adopted 50 orphans registered with CHINAR Kashmir who are receiving education and guidance at their respective places under its RSCP.