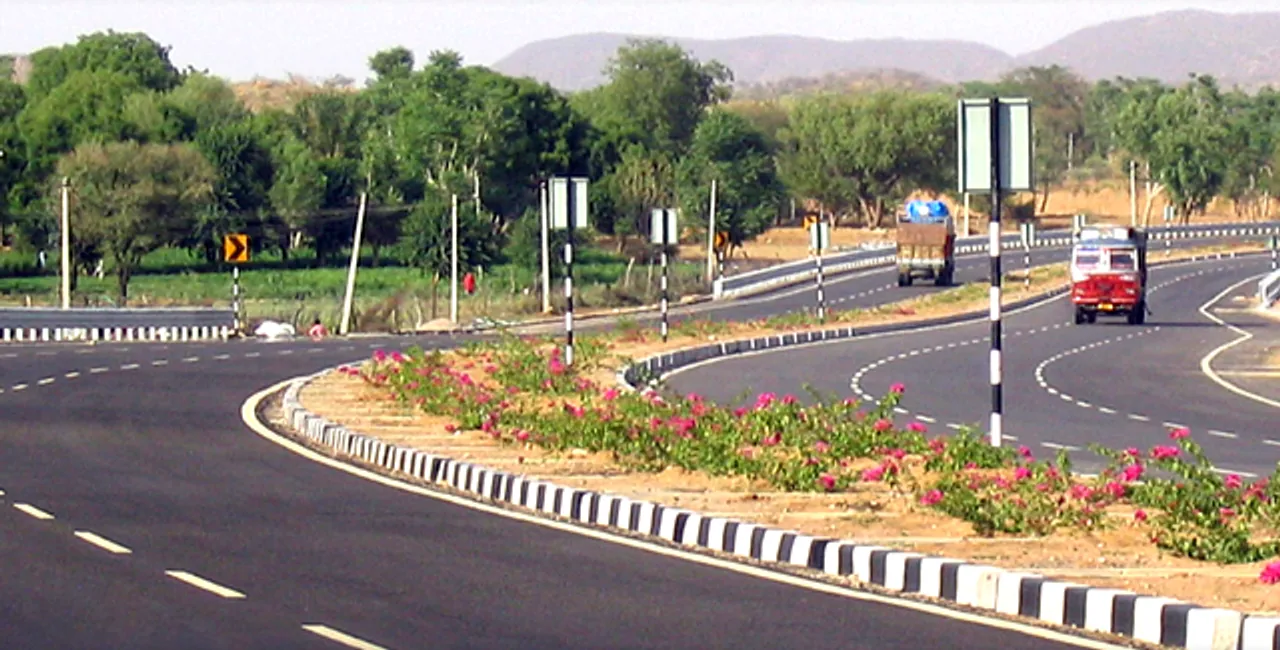 November 10, 2016: ITC is partnering with the National Highway Authority of India (NHAI) in its initiative to develop eco-friendly National Highways (NH) by spearheading an extensive tree plantation initiative along the highways in the country. Towards this end, an agreement was formally signed between the NHAI and ITC in New Delhi in the presence of Minister for Rural Development and Panchayati Raj, Narendra Singh Tomar.
NHAI has constituted the National Green Highway Mission (NGHM) to facilitate the plantation activity in a focused manner, in alignment with the Green Highways (Plantation, Transplantation, Beautification and Maintenance) Policy 2015 launched by the Government of India. To pursue the objectives of the NGHM, ITC's Paperboards & Specialty Papers Division will develop a project for tree plantation, focused on productive as well as conservation attributes, on the available stretches of NHs located in Andhra Pradesh (AP). Two stretches have been identified for the pilot phase, with a total NH length of about 264 Kilometers. The first stretch on NH 40 from Kurnool to Kadappa is of 114 Kilometer, with an estimated plantable area of 100 hectares, while the second stretch on NH 44 from Hyderabad to Bengaluru is of 149 km, with an estimated plantable area of another 100 hectares.
Commenting on the initiative, Sanjay Singh, Divisional Chief Executive, ITC's Paperboards & Specialty Papers Division, said: "We are delighted to collaborate with the National Highway Authority of India for this landmark initiative being envisioned by the Government of India. ITC's experience in greening over 243,000 hectares will enable us to contribute meaningfully to this project. This collaboration will significantly augment the country's green cover, besides creating sustainable livelihoods for rural and marginalised communities."
Dr A K Bhattacharya, IFS (Retd), MD, National Green Highways Mission under National Highways Authority of India, stated, "We are indeed happy to partner ITC for the National Green Highway Mission, given their rich experience and achievements in carrying out large-scale afforestation in India. Together, we will endeavor to address the challenge of global warming and environmental degradation through the creation of a green cover along the highways."
As per the agreement signed with NHAI, user rights for plantations, management and sustainable harvesting for the identified stretches of NH road side land will be provided to ITC for a period of 20 years.
ITC's Social and Farm Forestry programme, spearheaded by the Paperboards & Specialty Papers business, enables farmers who own wastelands or land with low levels of productivity to grow commercially viable pulpwood plantations, thereby turning an unproductive asset into a profitable one. To ensure the commercial viability of these plantations, ITC has invested in extensive R&D to develop fast-growing clonal saplings that are disease-resistant and have a higher rate of survival in harsh conditions. This programme has been helping in employment for the rural poor, besides being a sustainable source of high-quality raw material for the business. The programme has created a large green cover over 2,43,000 hectares, providing more than 101 million person-days of employment to farmers and poor tribal communities. In addition, ITC has been conferred the Forest Management certification for its farm forestry plantations, from the Forest Stewardship Council (FSC).