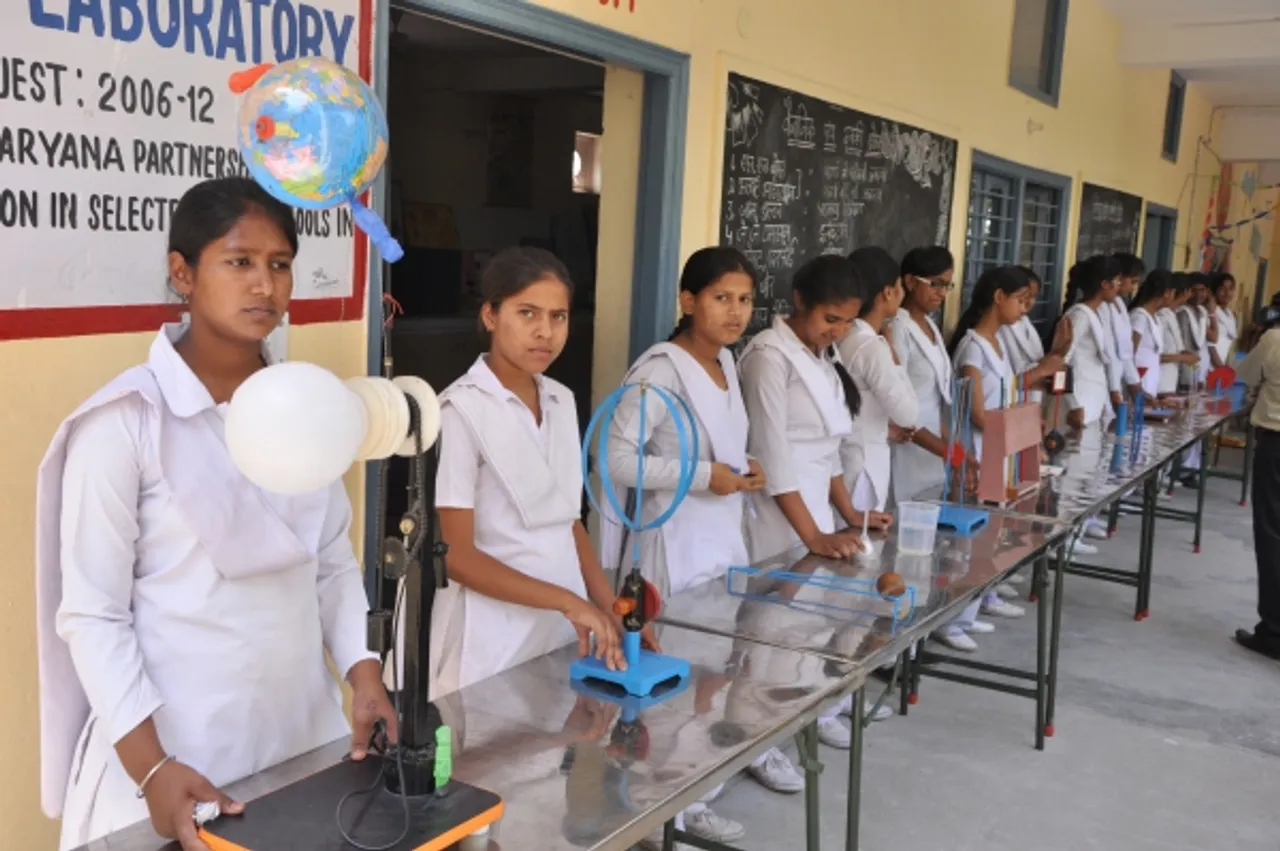 Ingersoll Rand Jacubpura Science Centre created in partnership with with Agastya International Foundation has been benefitting economically disadvantaged children in remote, rural areas by giving them an opportunity to enhance Science literacy.
At the Science Centre, hundreds of experiments and models are exhibited in Science (Chemistry, Physics, and Biology), Math, Ecology and Astronomy. Government school teachers and children visit the Centre, and are given the opportunity to interact with simple science experiments and models. The Center acts as a resource hub, teacher training centre, venue for special training activities like; project based learning, discovery based learning, integrated learning, summer camps and science fairs. The Science Centre is a space for children and teachers to experience learning in a hands-on, interactive and positive environment. Children perform experiments, learn to make simple models with easily available low-cost materials and participate in team-based projects.
Agastya International Foundation (Agastya) has been actively engaged addressing significant gaps in the education system, namely absence of questioning and enquiry in the classroom, lack of practical exposure to science concepts and poor teacher-student interaction, since its formation in 1999. And Ingersoll Rand has been supporting the Agastya Foundation team with essential equipment, training of staff, infrastructure cost and expertise for imparting science education through innovative means as part of their CSR.
The Science Centre has enabled the children in Jacubpura as well as local schools in the vicinity to learn cause-effect thinking within their environment
"We are delighted to collaborate with Ingersoll Rand on this initiative intended to bring quality science education to a targeted group of children and teachers. This science Centre will act as a hub for students and teachers of various schools to congregate and share ideas", says K. Thiagarajan, Chief Operating Officer, Agastya International. "With this Centre, we hope to uncover the hidden value of India's rural population and the importance of providing them with a strong education from their early years", added Thiagarajan.
Since its inception in 2013, the Ingersoll Rand Science Centre has successfully touched the lives of over 27000 beneficiaries.