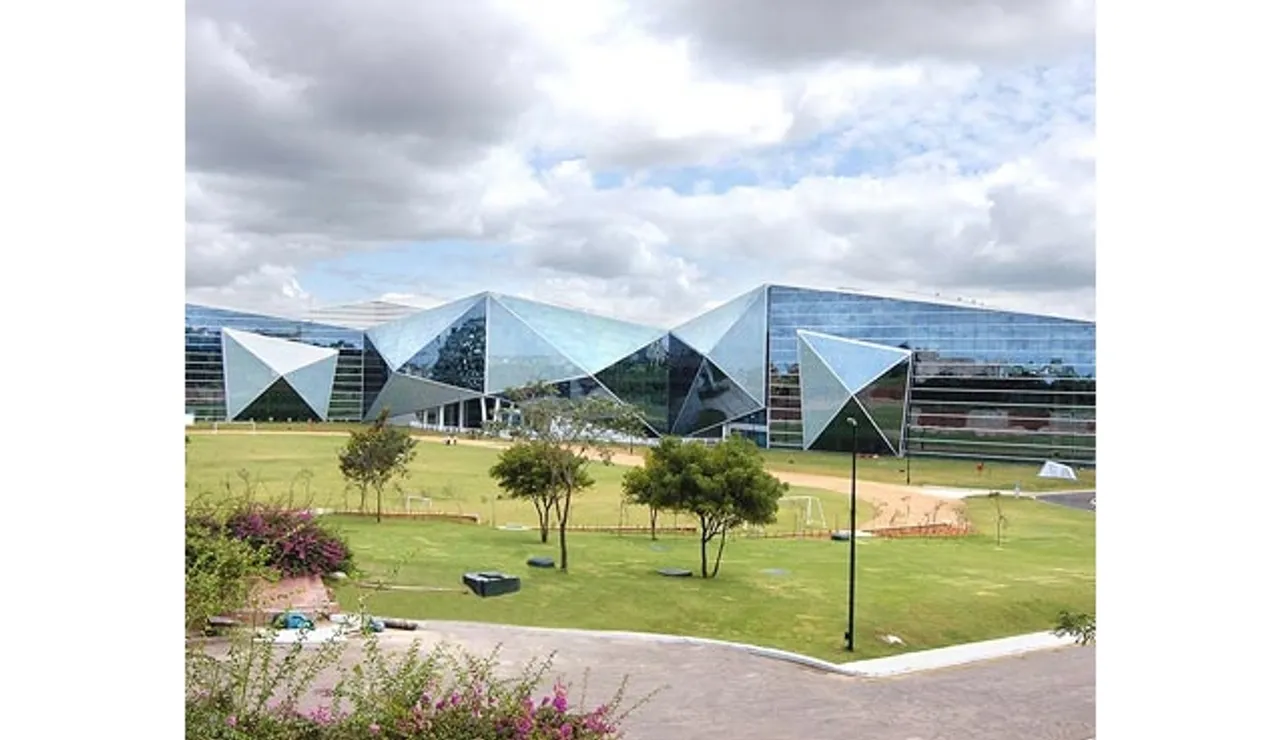 TECH giant Infosys has announced its decision to invest and develop its Mysore campus as a 'Smart City'. The company will also provide its expertise in the areas of smart infrastructure planning and sustainable building technology to the Ministry of Urban Development. This announcement was made during a meeting between Vishal Sikka, Chief Executive Officer and Managing Director and the Prime Minister Narendra Modi in New Delhi.
The Infosys Mysore campus is a mini city in itself - spread over 350 acres, with 12 million sq. ft. built-up area and the capacity to host more than 15,000 trainees (residing on campus), 8,000+ employees and several thousand contract workers. Under this initiative, Infosys hopes to make its Mysore campus a 'Smart City' through effective planning to ensure efficient resource governance and utilization. The campus will be the first to achieve zero waste to landfill sustainability. The company aims to achieve its target of making the campus a Smart City by April 2015.
Said Sikka, "We, at Infosys, deeply believe that the digital revolution creates opportunities for us to reshape the world around us for the better and to improve quality of life. With our experience in computing technologies, and in managing urban spaces totalling over 2,600 acres, with a built-up area of 39 mn. sq. ft., all over India, our model ecosystem at Mysore will serve as a live, replicable example of smart city innovations that will harness all the advantages of digitization. These technologies promise to revolutionize the physical spaces we inhabit; and Mysore as the spiritual center of our company and a magnificent space in which we learn and teach,offers the best venue for this great endeavour."
The concept of a smart and sustainable city is based on leveraging the power of data and the latest technologies in building and information technology to minimize energy and resource consumption, increase the use of renewable energy, and reduce and manage waste effectively.
Infosys has been using industry leading practices such as radiant cooling, day lighting and effective retrofit strategies to reduce its energy consumption. The company has also invested in a Command Center at its headquarters in Bangalore from where it monitors, manages and optimizes resource usage across its development centers based in India. This Command Center analyzes data of energy consumption, building operations, and uses advanced algorithms for energy saving, predictive maintenance and more, to ensure operational excellence.
Infosys is continuously investing in renewable energy such as solar energy and has a goal to reduce its water consumption on campuses by 50% and to recycle and reuse all water on its campuses. The company is also working towards a zero waste to landfill approach.