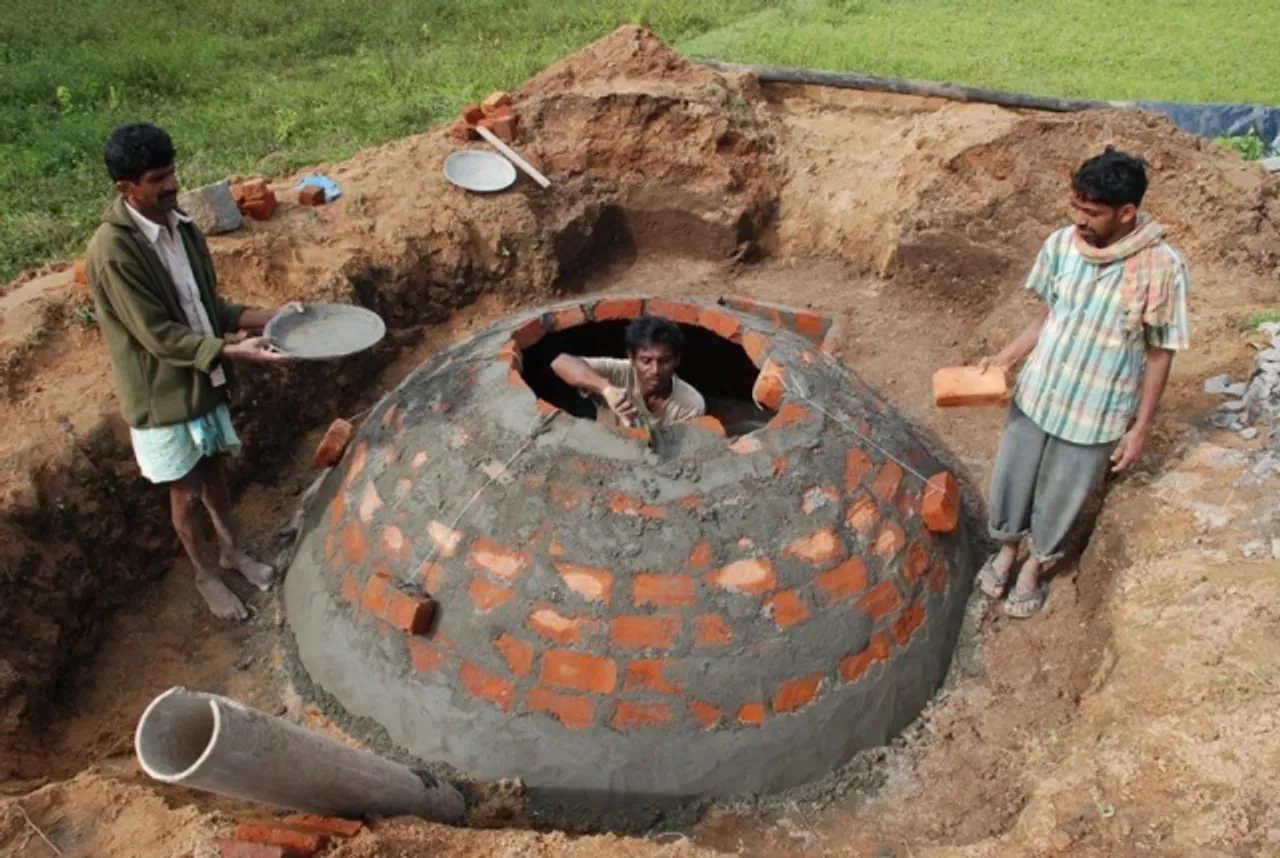 Bangalore (May 30, 2016): Infosys has announced the launch of a household biogas project in Ramanagara district in Karnataka. Under the project, Infosys will build 7,620 household biogas units and provide an equal number of biogas stoves to as many families in the district. Infosys will spend nearly 22 Crores on the project. Over a 10-year period, the project is expected to generate biogas equivalent to about 1 million cylinders of domestic LPG. SKG Sangha, a Karnataka-based NGO with experience in implementing biogas projects will be the implementation partner for this project. Through this partnership, Infosys will train the beneficiaries, maintain the biogas digesters, and monitoring their performance.
The project was inaugurated by Sudha Murty, Chairperson of the Infosys Foundation, India, in Channapatna. Guests of honour, D. K. Suresh, Bangalore Rural MP, and Ramadas Kamath, Executive Vice President, Head Infrastructure, Facilities, Administration, Security, and Sustainability, Infosys; Head of Green Initiatives at Infosys; Bose Varghese; the President of SKG Sangha, Vidya Sagar Devabhaktuni; and the President of the local panchayat, K. P. Raju were also present at the inauguration.
Biogas generated from cow dung is considered a form of renewable energy and offers a clean and smokeless cooking solution to rural households. According to the Ministry of Statistics, India, close to a million deaths a year in India are attributable to household air pollution from traditional modes of cooking. This biogas project will give the beneficiary families a better and healthier lifestyle through clean and fast cooking for many years. The project not only creates socio-economic benefits to the communities, but also significantly contributes to the fight against climate change by reducing greenhouse gas emissions.