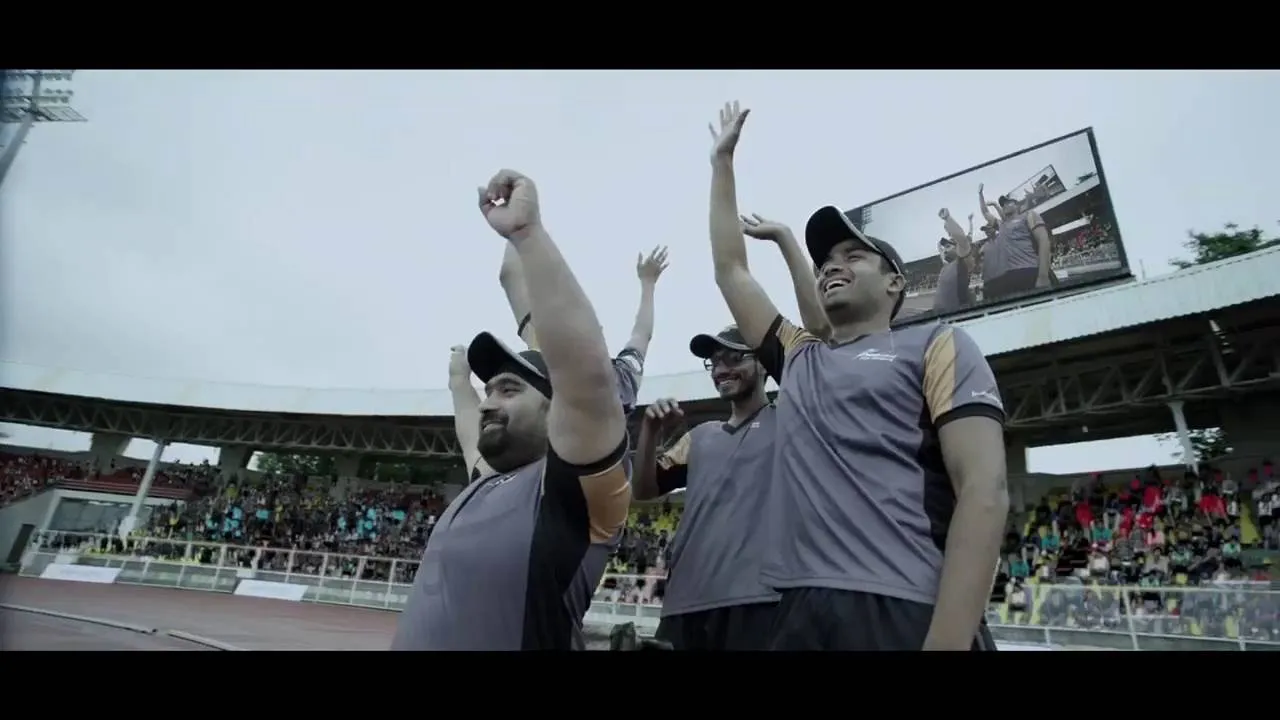 Mumbai (September, 2016): IndusInd Bank in association with GoSports Foundation has launched "JeetkaHalla" a campaign to support the Para-athletes under the Para Champions Program. Espousing the cause, IndusInd Bank aims to bring to light their contribution to the country by creating a nationwide movement of support.
The campaign highlights the achievements of the para-athletes and the rigour of their preparation for achieving success in the international stage. Through the campaign, IndusInd Bank unveiled a heartwarming, and inspiring  " target="_blank">Anthem which showcased  the grit and spirit of para-athletes, and  through the Anthem, the Bank conveys the message  that it is time for the viewers to cheer and support the unsung para-athletes.
To give this cause its moment under the sun, IndusInd Bank has embarked on a multi-media campaign that will create the impact and help in mobilizing the momentum of seeking encouragement for these heroes.
There will be non-stop media blitz over a period of a month on digital, cinema, radio and subsequently television platforms. The three minute anthem has been conceptualized by Ankur Suman, Principal consultant & Creative head, RK Swamy BBDO and it is directed by Amit Roy, known for his works  on films Sarkar and Sarkar Raj. Bakery Films has produced the Anthem. Lodestar UM is the media agency of the Bank.  The Anthem is sung by Pankaj Awasthi and its lyricist is Pankaj Bora, RK Swamy BBDO.
Anil Ramachandran, Head - Marketing & Communication, and Head - Retail Unsecured Assets, IndusInd Bank, said, "While we are passionate about sports and proud of our sporting icons, we believe that we need to cast the spotlight on other sporting heroes — the para-athletes — and their amazing talents. The 'JeetkaHalla' campaign asks people to support and cheer our nation's para-athletes and recognize their contributions, strengths and passion for their sport. The campaign showcases their hard work, grit and perseverance and highlights all that they have achieved. This campaign brings to focus the phenomenal abilities of these great sportspeople."
Sanjeev Anand, Country Head – Commercial Banking and in-charge of Sports Vertical, IndusInd Bank, noted, "We, at IndusInd Bank, believe that a person can either spend his or her life focusing on the disadvantages or work hard to overcome them and reach full potential. Through our unique campaign, we are providing para-athletes with much-needed impetus to compete and excel in the sports arena and through the inspiring anthem, we are trying to build in empathy, and appreciation for their efforts which often go unnoticed. IndusInd Bank is the only brand to take up the cause of the para-athletes."