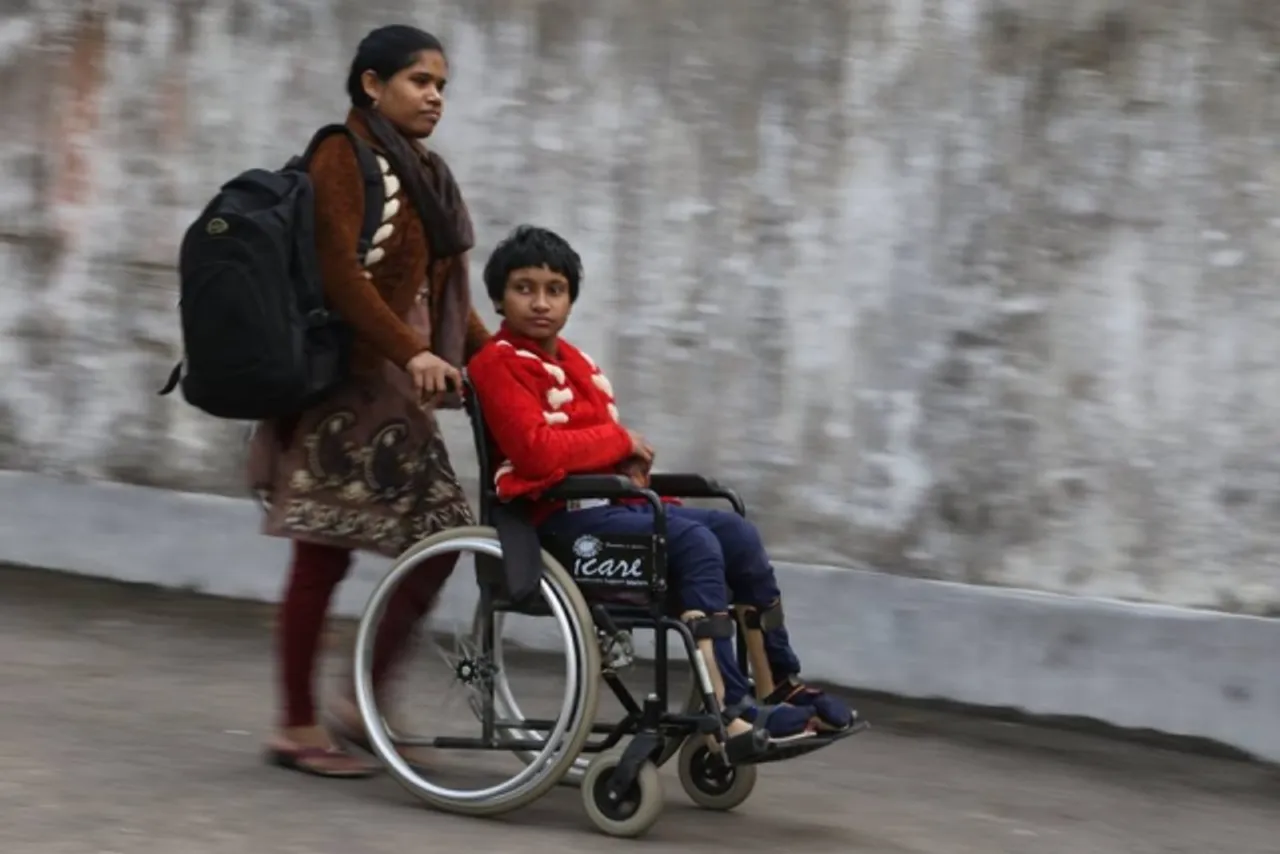 Several recent Reports indicate that the government has not been able to provide the 3% reservation to differently-abled people in government services as per law. It may be noted that as per the 2011 Census, there are 21 Million people with disabilities in India; although the World Bank, in its report, " People with Disabilities in India: From Commitments to Outcomes" dated 2007 quotes a figure of 30 to 40 million.
The 2007 World Bank Report states that:
In Government Ministries & Departments:
Total number of Posts = 2698762
Identified posts for disabled people = 281398
Employed people with disabilities = 9975
% of identified posts filled by disabled people = 3.54%
% of all posts filled by disabled people = 0.37% *
In Public Sector:
Total number of Posts = 4,527,293
Identified posts for disabled people = 460,396
Employed people with disabilities = 20,053
% of identified posts filled by disabled people = 4.46%
% of all posts filled by disabled people = 0.44%*
* As per legal requirement
The above situation arises because there is an insufficient pipeline. A very small percentage of children with disability attend school in our country. The following figures show the dismal levels.
Why is this not a surprise? Clearly there is not enough thought that has gone into making this happen. In order to get these jobs, there have to be enough differently abled people who are educated and trained for these jobs. In order to be educated, these children need to reach school, in the first place. This in itself is a practical problem, not only in rural areas in Orissa and Chhattisgarh but even in the Capital city of Delhi. So if we are to make lofty schemes such as these, we need to look at the picture in its entirety. In the above figure, we see that there are many more visually disabled children going to school as compared to those with loco motor disability; this demonstrates the inability of parental effort in ensuring these children reach school. On the other hand, we also have a very dismal picture for children with speech and hearing disabilities; the reason for this is clearly lack of aids that can enable these children.
From the above data, we see 2 clear needs:
Mobilisation support to parents of children with disabilities to ensure the children reach school
Building capacities and capabilities at school level to ensure there are enabling aids as well as teachers who can communicate with children with special needs.
As a Strategic CSR Advisor, I see a clear role for Corporates here. Instead of just providing appliance to enable mobility (which is usually what companies do); a more sustainable approach needs to be adopted that would include:
A survey of the areas around their facilities to identify children with disability
Categorise the disabilities
Separate locomotor, visual, hearing and speech; since these children can go to ordinary schools with a little assistance
Workshops and counselling for parents; assistance for individual appliance where needed
Interventions in schools to purchase aids (like braille, hearing aids etc.) and get a few special educators for children with hearing and speech disabilities.
Monitor and handhold where necessary.
Clearly, if this situation is to improve, we will have to resort to strategic Affirmative Action encompassing the four focus areas - Education, Employability, Entrepreneurship and Employment; as a working framework for creating an inclusive environment for people with disabilities. Only then, can we build a pipeline of qualified and trained people to avail the reservations allocated by the Government of India so that they can live respectably by becoming contributing members of society.
Founder & CEO of Enduring Value Advisory & Practice LLP, Sangeeta Robinson has been in the Business Responsibility Advisory space since 2013. Prior to this, she led Sustainability in Tata Teleservices and Tata Power DDL and also led Marketing Communications at IBM India, Tata Tele, Tata Power DDL, Cummins and LML. With over 22 years of experience, she has spent more than 8 years leading, devising and implementing innovative and sustainable, value-creation strategies for the organisations she has worked for and client organisations. Sangeeta is a CII-certified Sustainability Excellence Assessor, an IOD-Certified Independent Corporate Director and certified by GRI to report as per G4 Guidelines.