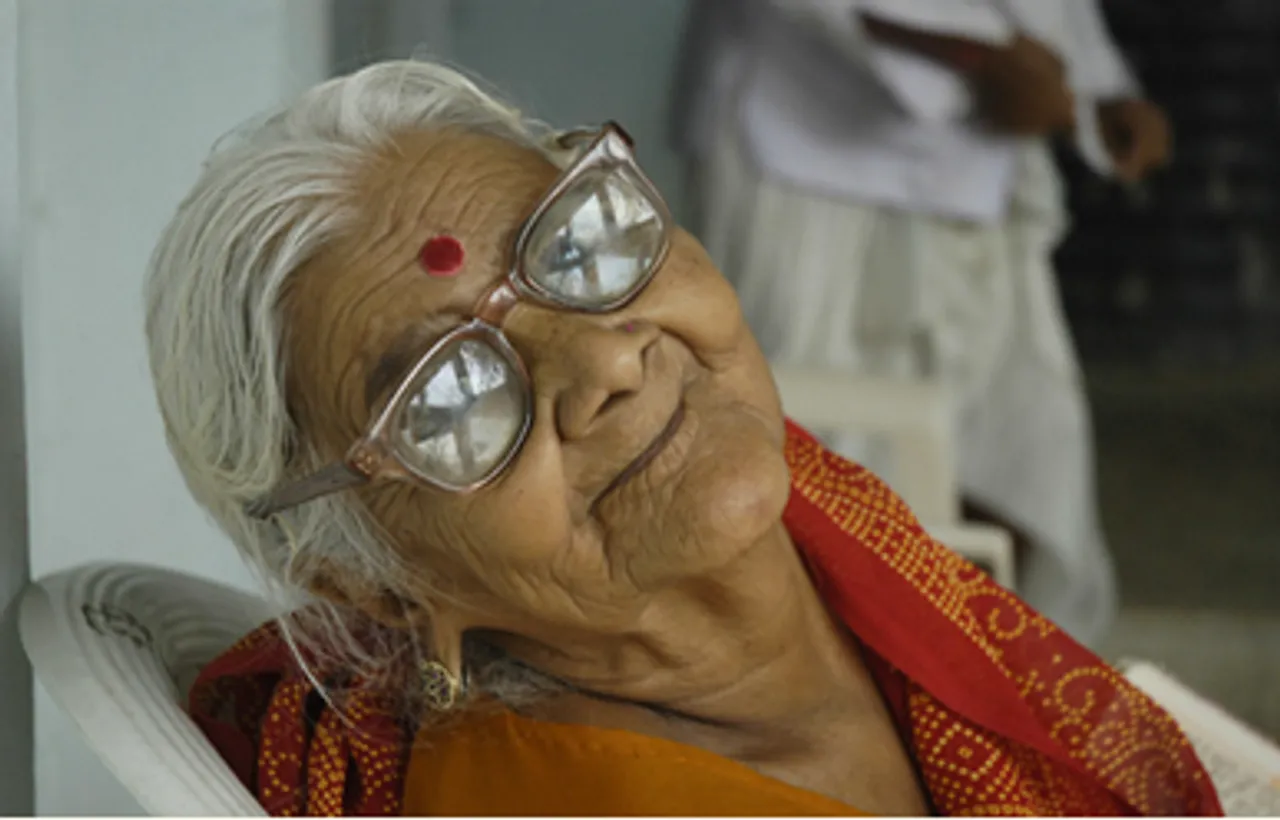 Located 22 kms outside Nagpur city on Hingna-Kanholibara Road Sanjiwangram is acquiring the reputation of a haven for those in the twilight of their lives. This campus for the aged is nestled amidst natural beauty and is dedicated to serving those in need of help and compassion. A project of The Sanjiwan Socio-Medical Foundation, which is now 17 years, Sanjiwangram is a fast evolving facility that has its roots in The Sanjiwan Home for aged that was set up 11 years ago. The Foundation was set up to care for the elderly who can't live with their families for various reasons, or those who choose to live in an old age home, or have no option other than living in one. The elderly who become unwanted once their material utility is over develop a feeling of destitution. To make matters worse, physical disabilities start cropping up. With this cause in mind, people form several walks of life came together and Sanjiwan Foundation came in to being.
"In last so many years, I have seen the painful life of old people from close quarters. Sometimes I feel why we need such homes to serve for aged. But due to nuclear families, now it has become difficult. Old age people have their own problems and they need somebody to hold their hands, to talk to them. I do not say that I am giving 100 per cent justice to it, but I am trying to serve these living Gods," says Dr. Sanjay Ugemuge, noted ENT Surgeon and Co-founder on the vision behind establishing Sanjiwan. He ascribes it's exponential growth and success of the to generous help from the society.
Although built on charity, Sanjiwan seeks to be self-sufficient and at the same time, function as a socially aware, culturally sound, and an environmentally responsible organisation. Sanjiwangram is housed in a two-storey building occupying over 20,000 sq ft that has provision to have 50 senior citizens. They are cared for by dedicated volunteers. It is thoughtfully designed to look after the needs of the elderly. It has a kitchen, dining hall, and meditation hall. On the upper floor are independent rooms.
"I did not want to keep this Ashram limited to residence of old people, I want to make them feel that they are living at a place where everything is developing. We have set up hospital, Goshala, Shiv temple and dhyan mandap, renewable energy and environment, Sanjivan school of nursing etc," said Dr Ugemuge.
Here's a quick look at what the campus offers:
Sanjiwan Hospital
A fully functional hospital exists on the campus. It has its own mobile healthcare van. Besides an OPD, it has a pathology laboratory, X-ray, Operation theatre, and physiotherapy unit. It is attended by resident doctors and trained nurses. It regularly holds health camps, cataract surgery camps and special attention is given to mother and child health care.
Sanjiwan Goshala
The Goshala was started to make Sanjiwangram self-sufficient. The cows and buffaloes not only ensure a steady supply of milk for the Ashram, their waste is used to make bio-gas. The gas is used for cooking in the Ashram as well as to generate electricity. It is a source of rich manure for the Ashram's fields and gardens.
Independent Cottages
On either side of serpentine walkways beginning from the hillock are neat independent cottages. A financially strong but elderly person or couple can choose to stay independently in these cottages. They can access all facilities and services of the old age home and yet be in their own home.
Renewable Energy and Environment
The Sanjiwangram campus thrives amid nature with landscaping, huge plantations, a small pond, gardens and lawns. It undertakes water and soil conservation programmes on the campus and is being developed on the lines of an ideal village. Apart from biogas and solar energy plants, it also has a wind energy turbine. A total of 15KW power is produced from the set up. Use of solar water heaters, solar street lights, solar home light system, solar cooker and solar pump has reduced the dependence on the use of conventional energy significantly.
Sanjiwan School of Nursing
The Sanjiwan School of nursing started in Aug 2009 with 20 admissions permitted by the Indian Nursing Council, Maharashtra Nursing Council and Government of Maharashtra. In this school girl students from rural areas are given preference for admissions. This school has an independent building with hostel facilities, library, recreation hall and all the essential laboratories as prescribed by Indian Nursing Council.
Speaking about future plans, Dr. Ugemuge said, "We will have hospice for the terminally ill patients, rehabilitation centre for cancer patients and a naturopathy centre." For it's efficient, avant garde approach and a tangible, positive contribution in the lives of the elderly, Sanjiwan has been the recipient of several Awards and accolades.
- Ist prize in NGO sector for use of Non-conventional Energy Sources by Maharashtra Energy Development Agency, Pune.
- Wanashri Award for plantations and water conservation by Department of Social Forestry, Government of Maharashtra.
- Community services award by Indian Medical Association, Head-quarters, New Delhi.
For more information about how you can contribute to this organisation, visit:
Sanjiwangram