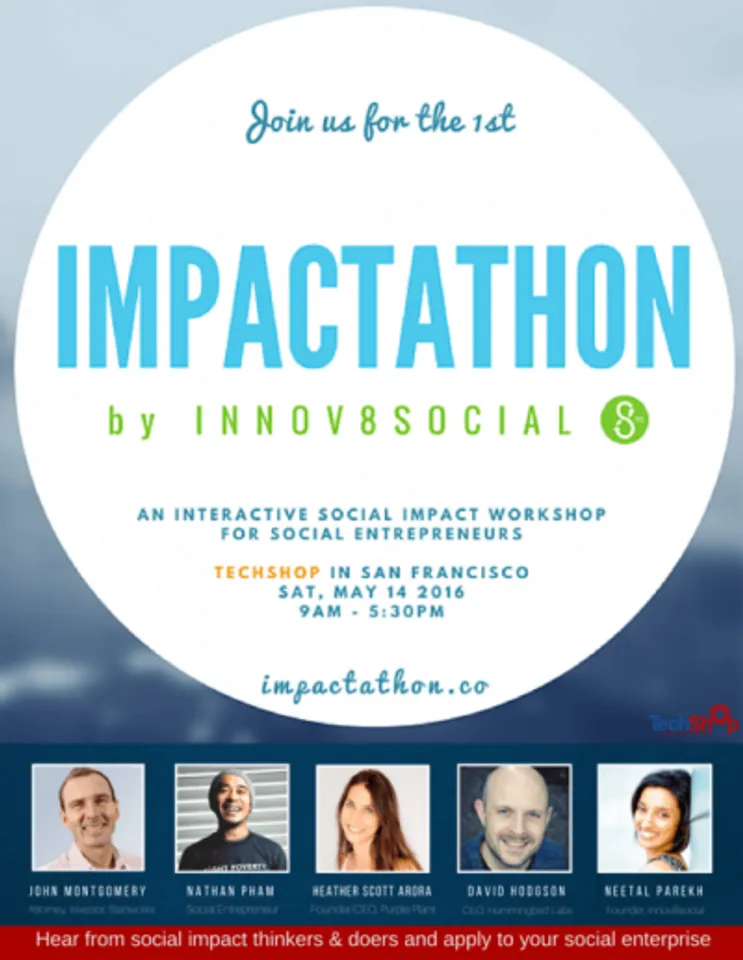 What: IMPACTATHON
Where: TechShop in SF, 926 Howard St, San Francisco, CA 94103
When: May 14, 2016
Why: IMPACTATHON is a social impact workshop designed especially for social entrepreneurs. It will feature 'impact talks' from thinkers and doers in business, law, food/nutrition, and design. Participants will work in small groups to workshop ideas and challenges to help initiatives and enterprises.
Organized by: Since 2011, Innov8social has been helping social entrepreneurs, companies, and informed consumers reach their social impact potential through through programming, tools, and content.
For more information visit here.