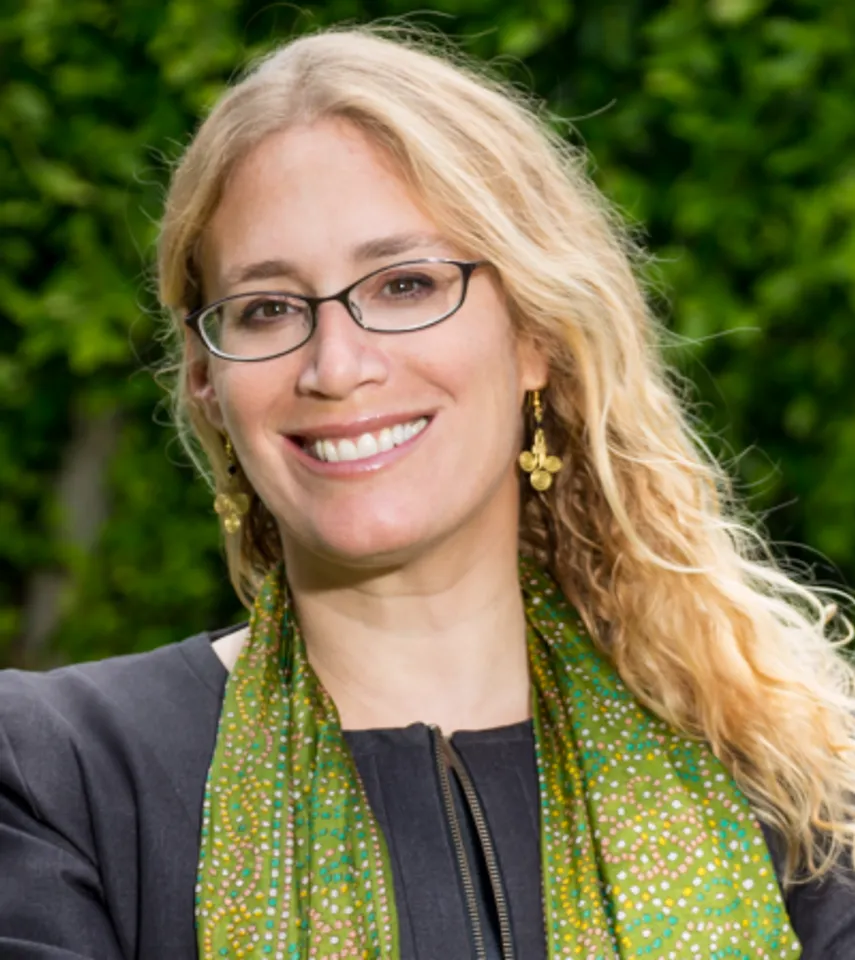 "Some of the world's most intractable social and environmental problems are in need of new solutions. From climate change to resource scarcity to exploding global population growth, the traditional levers of change, including philanthropy and government aid, are insufficient to address the critical issues of our time," says Fran Seegull.
Seegull, Chief Investment Officer and Managing Director for ImpactAssets, says impact investing may be the key to solving global problems. Impact investing is the practice of investing funds for both a financial return and social impact.
ImpactAssets is a nonprofit financial services firm that earns fees from managing donor advised funds and other investment products. It also receives grant support, largely to help with its advocacy work for the field of impact investing. The nonprofit has $292 million under management and has 17 employees. It was originally founded under the wings of the Calvert Foundation.
Seegull, who earned an MBA at Harvard, describes herself as an entrepreneur. "We see ourselves as impact entrepreneurs at ImpactAssets. ImpactAssets is a 501c3 non-profit organization dedicated to increasing the flow of capital to impact investing through innovative product development and field building. I consider myself to be an impact entrepreneur. I have devoted my entire career to creating impact from philanthropy to venture capital to impact investing."
As a social entrepreneur, Seegull observes that those most affected by climate change, population growth and resource scarcity are the world's poor. She points out that the world population of 7.3 billion is expected to grow to 9 billion by 2050. Three billion now live on less than $2.50 per day and 80 percent of the world's population live on less than $10 per day. Furthermore, she notes, 805 million people don't have enough food to eat and three-quarters of a billion lack access to clean drinking water.
She says that impact investing may be the solution. "By harnessing the power of capital markets and focusing on maximizing stakeholder value (not just shareholder value), impact investing addresses the systemic challenges of poverty, income inequality and climate change."
"Our goal is to 'scale-up' and 'democratize' impact investing," she says.
Working toward that goal, ImpactAssets offers impact investments with lower minimums. For instance, Seegull says, "The Giving Fund – an innovative donor advised fund – features an impact investment platform of public and private debt and equity."
Even more novel are the "Impact Investment Notes" that provide ordinary investors the opportunity to invest in microfinance and global sustainable agriculture through ImpactAssets.
Ron Cordes, co-founder of ImpactAssets, says the nonprofit is "leading the democratization of impact investing" with the Impact Investment Notes.
In the effort to foster growth in the field of impact investing, ImpactAssets publishes issue briefs, authored by Jed Emerson and other impact investing leaders, on a range of impact topics from portfolio construction to trends among women and millennials.
In addition, ImpactAssets offers an imprimatur to fund managers in the space. "The IA50 is the industry's first open-source database of impact investing fund managers. It is the equivalent of the 'Good Housekeeping Seal of Approval' for impact investors," Seegull says.
Interest in and activity around the impact investing space has increased since the White House convening on impact investing in 2014. Challenges to growth remain, however.
Seegull sees two particular challenges that ImpactAssets is working to overcome. The first is engagement with financial intermediaries. While most are now comfortable with ESG concepts, environmental, social and governance considerations, far fewer are ready to engage in "deep impact" investing, she says. "The next step: Facilitate deep impact investing – smaller private debt and equity funds – on mainstream platforms without compromising due diligence."
More broadly, she sees a need to establish a new business model for deep impact investing. "Creating impact deal platforms and groups that syndicate investment in individual deals and funds could make deep impact more efficient and accessible."
Jennifer Kenning, Managing Director of Align: Your Impact Partner, a financial advisory firm that works with ImpactAssets, suggest that" they need to have enough assets under management to be able to hire the right talent and retain them with a strong emphasis on investment markets." She adds, that "they need to take the platform and evolve it to 2.0 and enhance it for the significant growth in the space across all asset classes."
Seth Goldman, founder of Honest Tea, which sold to Coca-Cola in 2008, is a client of ImpactAssets. He notes, "I'd love to see more investors join the fold. I can't imagine why mission-driven entrepreneurs wouldn't want to see more ripples flow from any impact they've been able to make."
One of the limitations to expanding impact investing, Seegull notes, is "the perceived tradeoffs between financial and impact returns."She also notes the difficulty of getting the water to the end of the row, that is the challenge with getting impact investment products all the way to individual investors via intermediaries.
Kenning sums up the ImpactAssets progress, saying, "I think the work has been significant to the forward movement of the impact space in that they have provided education resources to train clients and advisors, they have aggregated almost $300 million in assets for good, provided a platform that allows investors to get gain access to investment vehicles at lower minimums and an easy access point to deploy their capital within those investments. Lastly, they have democratized access by creating the impact notes that they launched earlier this year which allows investors to invest at a significantly lower level of $25,000."
Goldman adds, "It's a wonderful way for us to be able to donate and invest in organizations we believe in. I have always believed that powerful change can come from for-profits and non-profits, so it's ideal to have a vehicle that lets us invest in a way that is neutral in terms of tax consequences. If we see someone building an organization we believe in, we can deploy money from ImpactAssets."
"It's been especially fun to see our investments in mission-driven enterprises, such as Happy Baby organic baby food help support two visionary entrepreneurs, and then when that company sold to Danone , see the proceeds go right back into our Impact Assets fund,"Goldman concluded.
Seegull says, "Our success broadens and accelerates investment capital to deep-impact investments that make measurable social and environmental impact as well as financial returns."
She concludes with a challenge to herself and others in the space to continue working, "We've seen success through our product innovation and education in bringing greater flows of capital to impact investing but more needs to be done."
Watch the full interview with @devindthorpe here:
This post was originally published on Forbes and is re-published here as part of CSRlive's collaboration with Your Mark on The World Center
Devin Thorpe was a finance guy until he realized life wasn't all about the money. As a new-media journalist and founder of the Your Mark on the World Center, Devin has established himself as a champion of social good. As a Forbes contributor, with 350 bylines and over one million unique visitors, he has become a recognized name in the social impact arena. His YouTube show, featuring over 600 celebrities, CEOs, billionaires, entrepreneurs and others who are out to change the world, has been viewed over 200,000 times.