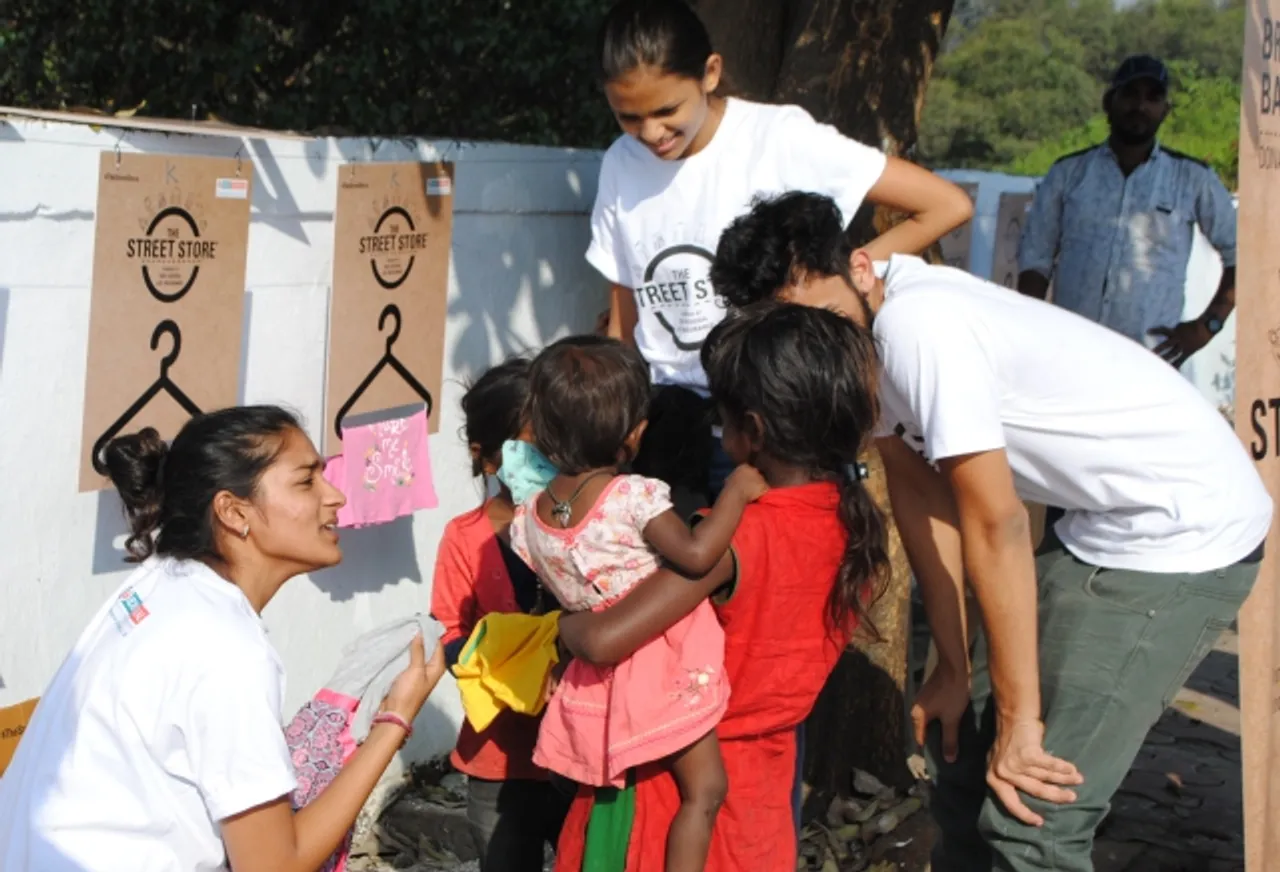 Mumbai (March 05, 2017): The Street Store - is a rent-free, premises-free, free pop-up clothing store for the homeless. First held in South Africa, it was a concept lauded by the media and the people alike. With minimum infrastructure and resources, the Street Store provides a platform to donate and to receive, that too, with dignity.
Launched in 2014, the Street Store initiative has been conducted across 33 other cities in the world. In Mumbai, IDBI Federal Life Insurance has resolved to further the cause.
Speaking at the occasion, Karthik Raman, Chief Marketing Officer, IDBI Federal Life Insurance said, "As a brand, IDBI Federal believes in empowering individuals to create the life and lifestyle of their choice. This philosophy reflects in everything that we do- right from our support for mass impact sports like marathons to supporting the community we operate in. The Street Store initiative is truly emblematic of our brand philosophy."
"At IDBI Federal Life Insurance, we believe every person has a right to the basic necessities in life. Our association with 'The Street Store' is just one step towards this direction," he added.
A week in advance, collection boxes were put up at key strategic locations such as Corporate Offices and Malls where people could donate clothes. These were then collected, sorted and hung up neatly on cardboard stands to create the "aisles" in the stores, making it easy to set up shop anywhere. The cardboard stands also are imprinted with clothes hanger prints, doubling as fashion displays like in commercial shops.
On its part, IDBI Federal Life Insurance had partnered with some of their key associates and also used their Twitter and Facebook handles to promote the event. They also set up OOH displays near the drop-off points, and distributed flyers to ensure the message reaches the maximum audience.
Finally, on the March 5, 2017, the busy Sion-Dharavi T-Junction was transformed into an eclectic store where people came and chose what they wanted. The volunteers later gave the people their clothes in a special bag.
Over two thousand five hundred clothing items and over a hundred pair of shoes were distributed among more than a thousand homeless people.
Some of the other partners for initiative are LEO club, The Social Street, Law & Kenneth | Saatchi & Saatchi, Reliance Entertainment, Rediffusion Y&R, Mudra, Birla Finance, Goldmine Advertising.