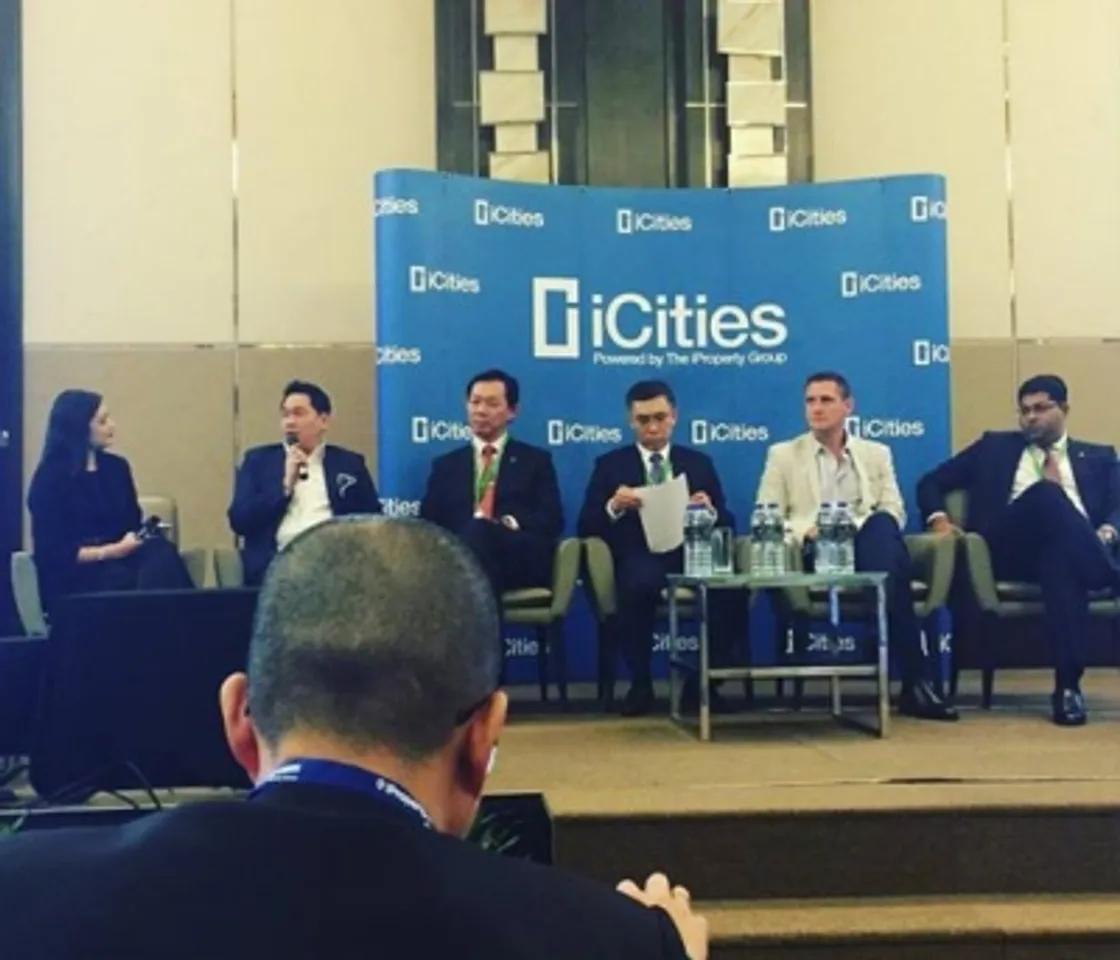 Kuala Lumpur (April 21, 2016): The iCities conference organized by iProperty, an Asian online Property Group was recently at the Intercontinental Hotel Kuala Lumpur. The event attracted a large number of key global property developers, master planners as well as councillors to share some of the best practices to further enhance the liveability and sustainability of urban townships.
The urban population of the world has grown rapidly since 1950, from 746 million to 3.9 billion in 2014. Asia, with seven of the 10 most populous cities of the world are in the Asia-pacific region, namely Tokyo, Delhi, Shanghai, Mumbai, Beijing, Dhaka and Kolkata, is home to 53 per cent of the world's urban population, followed by Europe (14 per cent) and Latin America and the Caribbean (13 per cent).
A successful city or township development must always balance social, economic and environmental needs, and offer investors security, infrastructure and efficiency, while putting the needs of its residents at the forefront of all its planning activities. In today's landscape, where buyers look to cities and townships as centres of cultural diversity and lifestyle hubs, it is no longer sufficient to rely on location as the key selling point of any development and should entail master plans to anticipate their needs not only for today, but also for the future.
This was very much captured in Georg Chmiel, CEO of iProperty Group's welcome address where he explained how important it was to look just 'beyond the design and location of buildings but also to consider the wider needs of communities living in urban cities'.
The conference provided an exclusive platform in addressing liveable and sustainable city challenges, share integrated urban solutions in creating resilient and liveable development and townships, and celebrate urban planning and township development projects, tools and programs that have achieved measurable improvements and results in transforming urban spaces into better places to live in.
As one of the speakers at this event, I, too, had the opportunity to share on the topic of 'age friendly built environments', an area that have piqued my interest in the last few years. Population ageing is a global phenomenon and the number of elderly people living in urban areas will continue to increase with improved healthcare services and reduced mortality rates. The central question is whether our built environments are ready to cater for the needs of this group of people. Indeed, there are so many issues that will need to be re-considered such as the design of transportation, walkability, civic participation and empowerment, accessibility to healthcare facilities as well as safety and security among many others.
Other notable guests at the event included: Bloomberg TV, China - Guangzhou Institute for Urban Innovation, Canada - City Planning Division of Toronto, Malaysia – Malaysia Green Building of Confederation, Hong Kong - Far East Consortium and Italy - World e-Government Organization of Cities and Local Government (WeGO)
Dr Renard Siew is a researcher based at the Centre for Energy and Environmental Markets (CEEM). His research interest lies in sustainability/ integrated reporting, ESG research, socially responsible investment (across different asset classes: equities, infrastructure and property/real estate), climate change, sustainability strategy and green construction for the building/infrastructure sector. Renard did his PhD at UNSW with the support of the Australian Postgraduate Award (APA) Scholarship. He has published in international refereed journals on various sustainability issues in Asia.