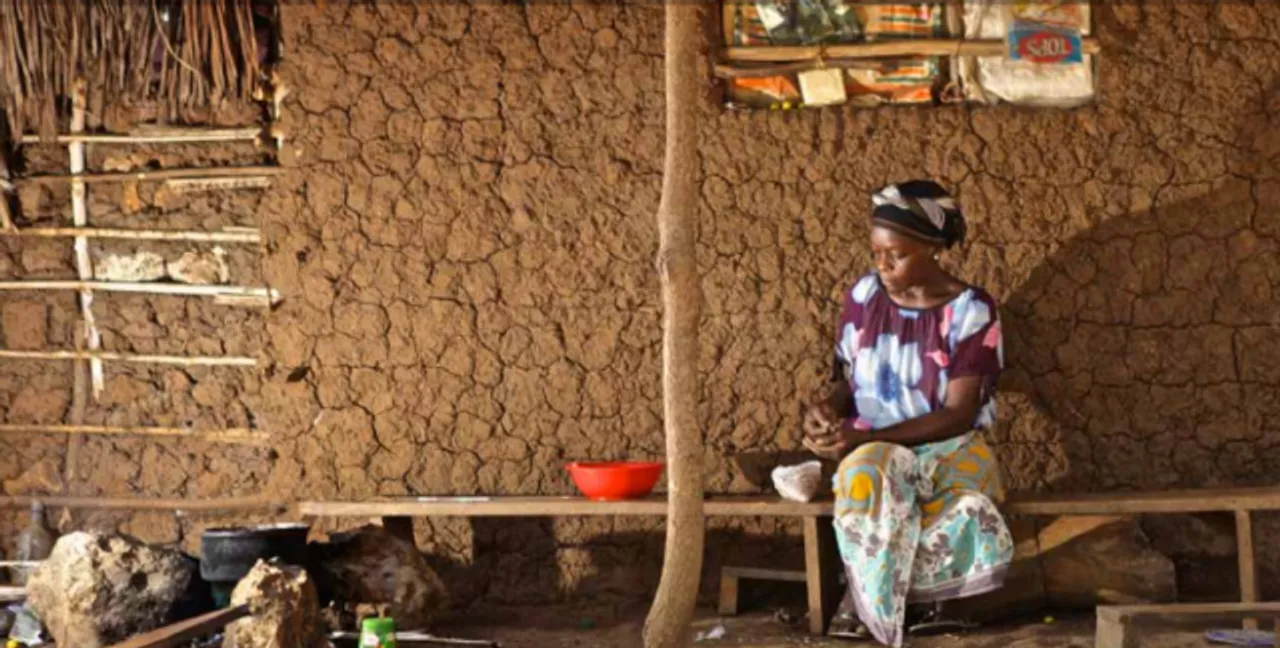 SOMERVILLE, Mass., USA (October 5, 2016): BFA (Bankable Frontiers Associates) has released "A Buck Short: What Financial Diaries Tell Us About Building Financial Services That Matter to Low-Income Women". The research report, which was sponsored by Omidyar Network, explores why women in emerging economies don't access and use formal financial services to the same extent as their male counterparts. Through the analysis of behavioral data from deep engagements with low-income, economically active women, the report identifies leveraging women's social networks, tailoring tools to manage day-to-day transactions, and creating new digital, branchless platforms as some of steps needed to better cater to this segment.
It is estimated that 1.1 billion women around the world are excluded from the formal financial system<1>—55 percent of the global number of unbanked individuals. In developing countries, women lag men by 9 percent when it comes to access to a bank account. In South Asia, the gap in account ownership is the largest of all the world's regions, cascading 18 percentage points from 55 percent for men to 37 percent for women 1.
"Although we have made great strides to expand access to financial services through new technologies and innovative business models, the gender divide stubbornly persists in most emerging markets," said Tilman Ehrbeck, partner at Omidyar Network. "This report highlights the importance of designing products and services that take into account behavioral insights as a key piece in cracking this issue."
Following the lauded Financial Diaries methodology, the data analyzed in "A Buck Short" include both rich stories and detailed cash flows over time, offering a more nuanced view of surveyed women's financial behavior, highlighting key differences from men's, and uncovering compelling product design recommendations for financial services providers.
"The reality is that traditional bank accounts just aren't that useful for a lot of women who move in and out of the workforce, earn very little money, and are typically managing day-to-day cash flows rather than big, long-term investments with their savings," explained Julie Zollmann, senior associate at BFA and co-author of the research. "For financial service providers, this means building even lower cost tools to solve women's money problems."
Among the findings and recommendations provided in "A Buck Short" are:
Women's networks tend to be horizontal—which can be limiting when it comes to monetizing relationships. While men tend to pursue more vertical social networks, preferring to build relationships with those of higher standing, who might be able to offer them new job connections, investment opportunities, etc.
Leverage women's social networks as a channel to offer new opportunities. Exposure to new earning and investments are opportunities for growth.
Women tend to earn lower incomes than men and to move in and out of the workforce several times over the course of their lives.
Build financial services that cater for smaller balances and transaction sizes. Digital channels can reduce costs enabling such services to also make business sense.
Economic geography can be more restrictive for women. In some markets, women's economic geographies are substantially smaller and closer to home. In Mexico, for example, 82 percent of women's total spending took place inside their communities, while men did a greater proportion of their total spending farther away, at a distance beyond a 30-minute walk from home.
Look to digital and other branchless ways to serve women closer to their homes.
The full report can be downloaded here.
About BFA
BFA (Bankable Frontier Associates) is a global consulting firm specializing in the development of financial services for low-income people around the world. For more information, please visit: www.bankablefrontier.com.
About Omidyar Network
Omidyar Network is a philanthropic investment firm dedicated to harnessing the power of markets to create opportunity for people to improve their lives. Established in 2004 by eBay founder Pierre Omidyar and his wife Pam, the organization invests in and helps scale innovative organizations to catalyze economic and social change. To learn more, visit www.omidyar.com
<1> The World Bank. The Global Findex Database 2014: Measuring Financial Inclusion Around the World.www.worldbank.org/en/programs/globalfindex.
Source:
MySocialGoodNews.com
as part of CSRlive's collaboration with
Your Mark On The World