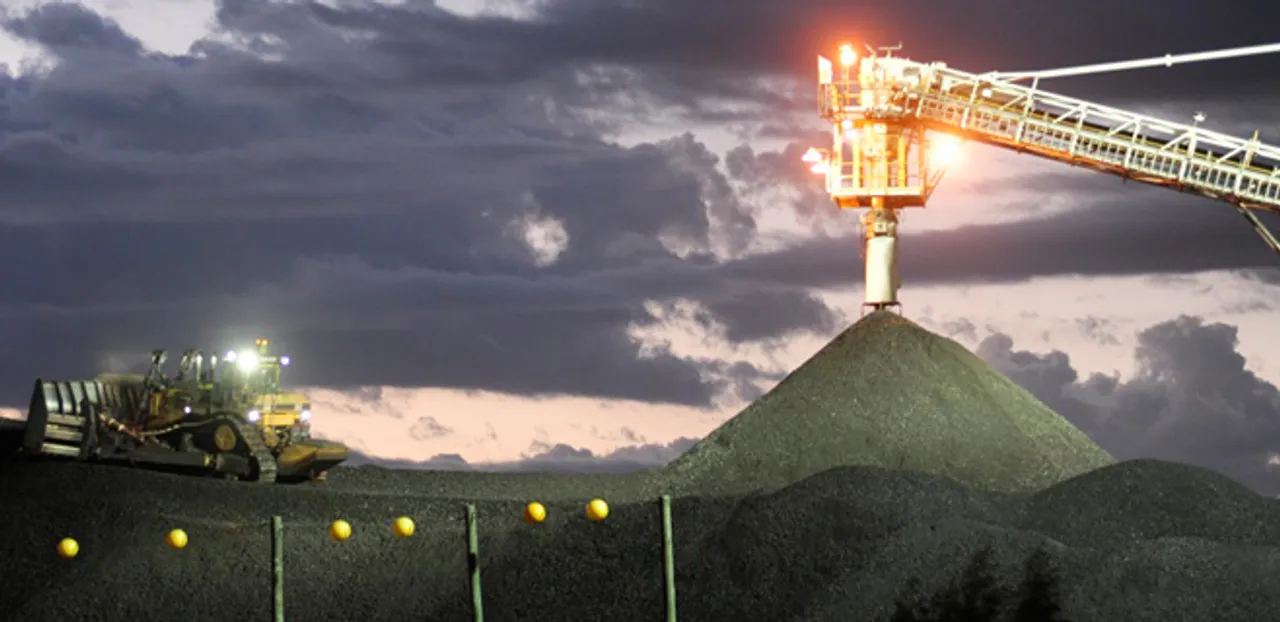 Many companies are risking their futures by not properly investigating how the shift to a low-carbon economy will affect them, share experts at Innovation Forum, UK
The bankruptcy filing in April of Peabody Energy, the world's largest private coal company, was a warning to those that disregard the risk to their business of decarbonisation.
Peabody said it would be back because coal is "expected to be an essential source of global electricity generation and steel making for many decades to come". But this would seem to fly in the face of the logic of the COP21 Paris climate agreement at the end of 2015, which sets a goal of global carbon neutrality during the second half of this century.
Investors are waking up to the risk that such investments could end up worthless. This is a real possibility if they fail to heed warnings about fossil-fuel intensive assets being left stranded. There is a growing body of research into the risks of investing in coal, oil and similar companies, and the burgeoning fossil-fuel divestment campaign might be accelerating the downgrading of those assets.
Broader risks Less well understood, however, is the impact of climate change and decarbonisation on the wider economy beyond companies that extract fossil fuels. At the end of 2015, Bank of England governor Mark Carney established a Task Force on Climate-related Financial Disclosures to study exactly this issue. The aim of the task force is to develop a consistent body of disclosures companies can make to inform investors about the risks they face as the world's exit from fossil fuels gathers steam.
In a new paper, top decarbonisation experts Nicolas Stern and Dimitri Zenghelis have recommended that the task force should ensure that companies answer the question: "what strategy is in place to transition business models to ones that remain valuable if ambitious climate policies are imposed, or if disruptive climate impacts apply?"
As the academics put it, for "carbon-entangled sectors," there is a "need to limit systemic risk through an orderly adjustment in asset valuation". In other words, plan now, or risk the sudden loss of all your money.
Double whammy The risks are twofold: companies could be caught out by decarbonisation, or they could be hit by the effects of climate change. Some unlucky companies, of course, could face both risks.
Decarbonisation risks go far wider than companies like Peabody Energy. Take, for example, the reports about moves in Norway to phase out diesel and petrol cars by the mid-2020s. The reports were exaggerated, but such a move would be a stark example of a risk arising from decarbonisation.
In such a case, the risk would not so much be to the car brands, which can in principle continue selling cars, but with a different power system under the bonnet. Rather, risks could be faced by suppliers of engine components that are designed for fossil-fuelled vehicles. Those components might be highly efficient and low polluting – but useless if there is a wholesale switch to electric motoring.
Hidden risk Seb Beloe, head of research at sustainable investors WHEB, says there are plenty of other examples of vulnerable companies "hidden in the value chain". Transportation firms make money from shipping fossil fuels; other companies produce environmentally-beneficial products such as scrubbers that reduce the pollution from coal-fired power plant chimneys – not much good if the coal power stations close down.
Such companies could face decarbonisation risks in ways that are "poorly understood," Beloe says. And risks could be buried deep down in supply chains.
Increasing climate risks, meanwhile, can in principle affect all companies, from bakeries that rely on a supply of flour from cereals that could be disrupted by climate change, to computer companies, which were famously hit in 2011 when extreme flooding hit Thailand, the world's largest producer of hard drives.
To understand their vulnerabilities, companies need to start tackling the question posed by Stern and Zenghelis. The first part – on the exposure to decarbonisation risks – should be easier to answer. Companies should be able to identify how reliant on fossil fuels they and their supply chains are and what alternatives there might be.
The second part – on vulnerability to disruptive climate impacts – could be harder, because nobody really knows how quickly climate change will proceed, and what its effects will be.
Innovation Forum produces high level events and analysis around sustainability trends and opportunities for business. With over 30 years' experience in the sustainability space the Innovation Forum team has developed an extensive readership and broad network of senior CR and sustainability professionals, along with strong ties to companies, NGOs, academics, governmental officials and the media operating in the sector.