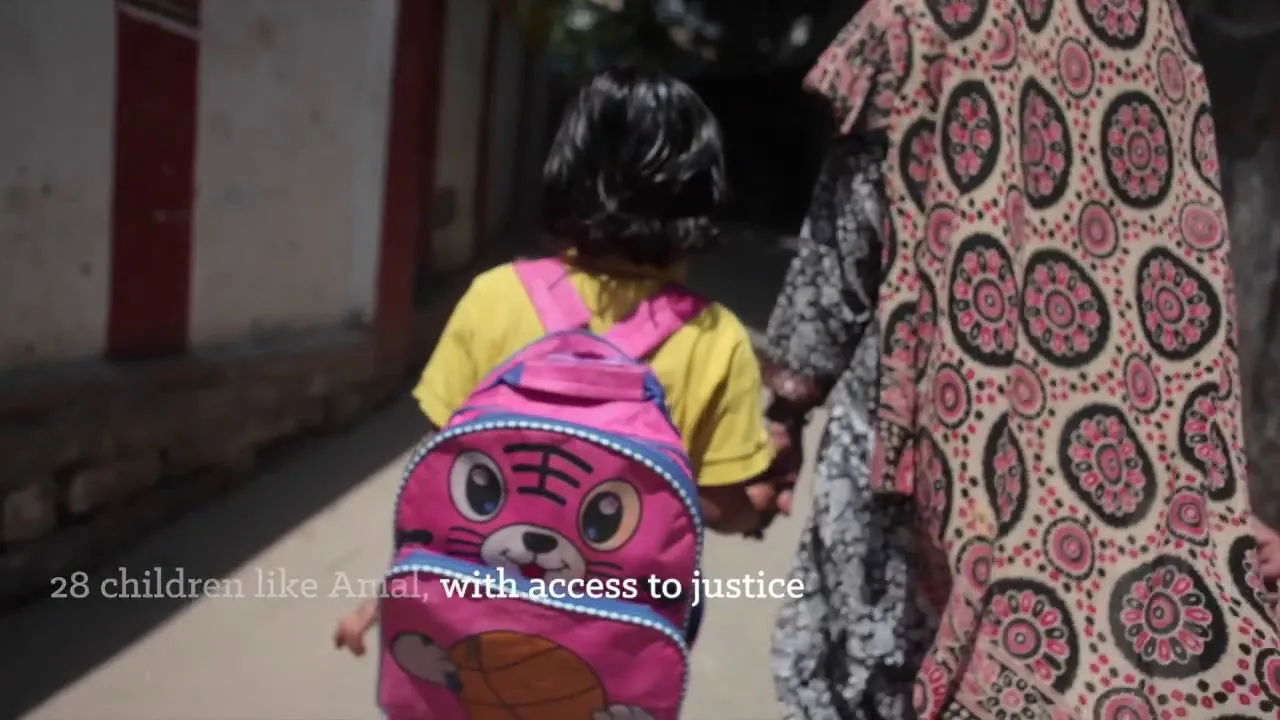 Here's how your CSR funding can help child survivors of sexual abuse and their families, who are in need of legal assistance, and give them the hope that a safer and more secure future is possible.
This cause is featured on Fund My Project as part of
CSRlive.in
's collaboration with
BitGiving.com
Project by: iProbono
Funding Required:
 INR 10,00,000
Category:
Eligible CSR activity as per Companies Act 2013, Schedule VII (iii) ...measures for reducing inequalities faced by socially and economically backward groups;
Here's what the folks at iProbono have to say about this project.
Story of Amal: 
Amal* was three-years-old when she was sexually assaulted by her neighbour. During the assault, she suffered injuries that required three re-constructive surgeries.
Amal could identify her assailant but despite her testimony, the Trial Court acquitted the accused on the basis that Amal was not a competent witness.
Amal was one of the many children in India who survive sexual abuse in silence, without being able to access justice, while their assailants walk free, putting more children at risk.
iProbono brought hope for Amal
Not one to lose hope, Munira*, Amal's mother and an extraordinarily strong woman, approached us at iProbono, a non-profit that works to provide quality legal assistance to civil society and disadvantaged individuals, through HAQ Centre for Child Rights.
iProbono worked with lawyers from its network to file an appeal in the Delhi High Court against the Trial Court order. Within two months, the High Court set aside the original order and sentenced Amal's assailant to life imprisonment.
As a result, today Munira is hopeful of a happy future for her daughter. However, Amal is just one child - a small drop in the ocean. YOU can help us make a bigger difference. 
Our Impact
Following Amal's case, we recognised the need for a specialised panel of motivated lawyers to work on child sexual abuse matters and launched our first Appellate Panel of Pro Bono lawyers, in March 2015. Over the past two years, this panel has worked extensively to enable access to justice for 28 child sexual abuse survivors from disadvantaged sections of the society.
A few achievements of the panel are:
Through the timely intervention of committed lawyers in our Appellate Panel, the gross injustice meted out to these children was remedied. But there are still millions of children who face sexual abuse in India without any access to justice. Social stigma, police apathy, a sluggish legal system and the sheer volume of cases assigned to public litigators are factors that deprive child survivors of sexual abuse and their families of access to justice. Children, such as children like Amal, Akash, Yasmin, and Rosie, who come from low-income backgrounds suffer the crippling inability to be heard and seen in the criminal justice system.
With your support, we can help them access quality legal representation and justice.
To contribute using a bank account outside India, click
HERE
Our Aim
We want to double the number of Child Rights Cases to 56 over the next two years. We hope to do this by:
Building our network of lawyers for children in other states and cities across India. This will require resources to review lawyers, review partner organisations, supervise the case, and ensure that access to justice is made possible.
Expanding our physical presence to other metropolitan cities in India to be able to take the steps necessary to ensure that access to justice for children becomes a reality across the country.
Cost Analysis
An analysis of our work over the past two years reveals that we incur approximately Rs. 17,500 in supporting one child through the entire lifespan of a legal matter. This amount includes costs for:
Relevant case management
Case related research
Resource coordination
Travel
Documentation
To reach and support 56 children in need of legal assistance and access to justice, we need to raise Rs. 10,00,000 through this campaign.
How the Funds will be used
A contribution from you will help child survivors of sexual abuse and their families, who are in need of legal assistance, and give them the hope that a safer and more secure future is possible. In some cases - like Amal's - it will also help us get the offenders put behind bars, creating a safer India for many more children.
Make YOUR contribution NOW!
Contribute to provide access to justice to these children and enable us to lend them a voice and navigate the corridors of justice. Support us, as we try to create a safer world for them.
YOU can help us achieve our goals this month. To contribute using a bank account outside India, click HERE.
*Names changed to protect privacy
Want to Fund this Project?
Visit BitGiving.com here and support the cause.
Looking for funding?
If you have a social project that's high on innovation and impact, but running low on financial fuel, do write in to Nidhi Singh at nidhi@csrlive.in with your proposal, and we'll feature it on FUND MY PROJECT.