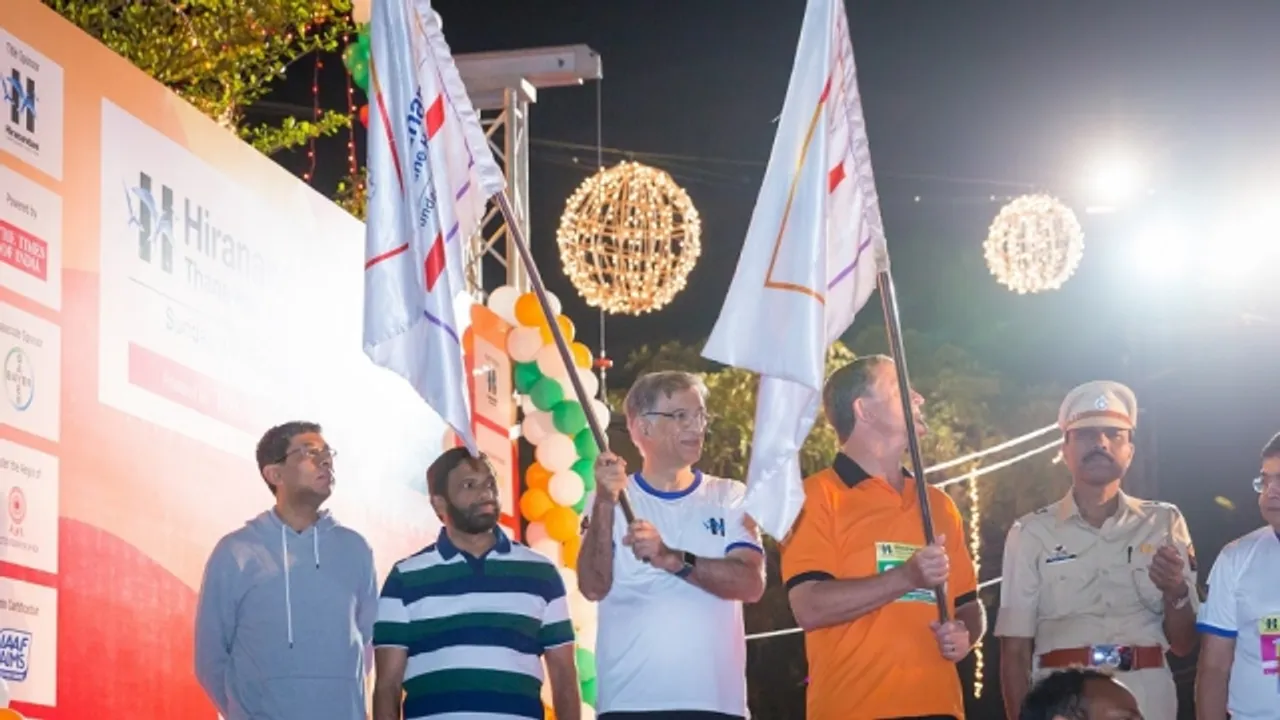 The Hiranandani Thane Half Marathon 2016 was flagged off by Niranjan Hiranandani, MD, Hiranandani Constructions at Hiranandani Estate, Thane on 14 February 2016, under the aegis of Athletics Federation of India.
Lok Sabha MP from Thane Rajan Vichare and the Vice Chairman & Managing Director and CEO of Bayer Crop Science Ltd Richard van der Merwe were present at the event. "Participating in the Hiranandani Thane Half Marathon was not about winning or losing, it was about the passion and effort one would put into a fit and healthy lifestyle," said Niranjan Hiranandani. The event showcased the aspect of being fit and healthy, and from that perspective, promote community living; the community is made up of residents and the activities that bring them together, he added.
This was the fourth edition of the Hiranandani Thane Half Marathon (HTHM) with three categories: Half Marathon - 21.097 km, Green Run - 10 km and Fun Run - 4 km. The amount collected through registrations during the last three marathons has been donated to charitable institutions like Ruhi (associated with Tata Memorial Hospital), Jaipur Foot, Mumbai Mobile Creches, Concern India, Oxfam and Buniyaad. "This year, the net amount collected through registrations will be utilized in building sanitation facilities in and around Thane area under the aegis of the Thane Municipal Corporation," said Niranjan Hiranandani. From this year the race also encourages runners to raise charity for a particular cause through charity raising platform '
ketto.org
'. The cause for this year was the drought-hit farmers of Maharashtra. Participants were able to donate any amount towards this cause using 'Ketto.org'. The net amount collected through this platform will be donated to an NGO working for this cause. The event also brings to the forefront the aspect of healthy living for not just Thaneites but for all residents of the Mumbai Metropolitan Region (MMR). "Running solo or running in a group, all that matters is being healthy. I hope for all participants, this year's HTHM 2016 was a race well run," concluded Niranjan Hiranandani.
Press Release Source: