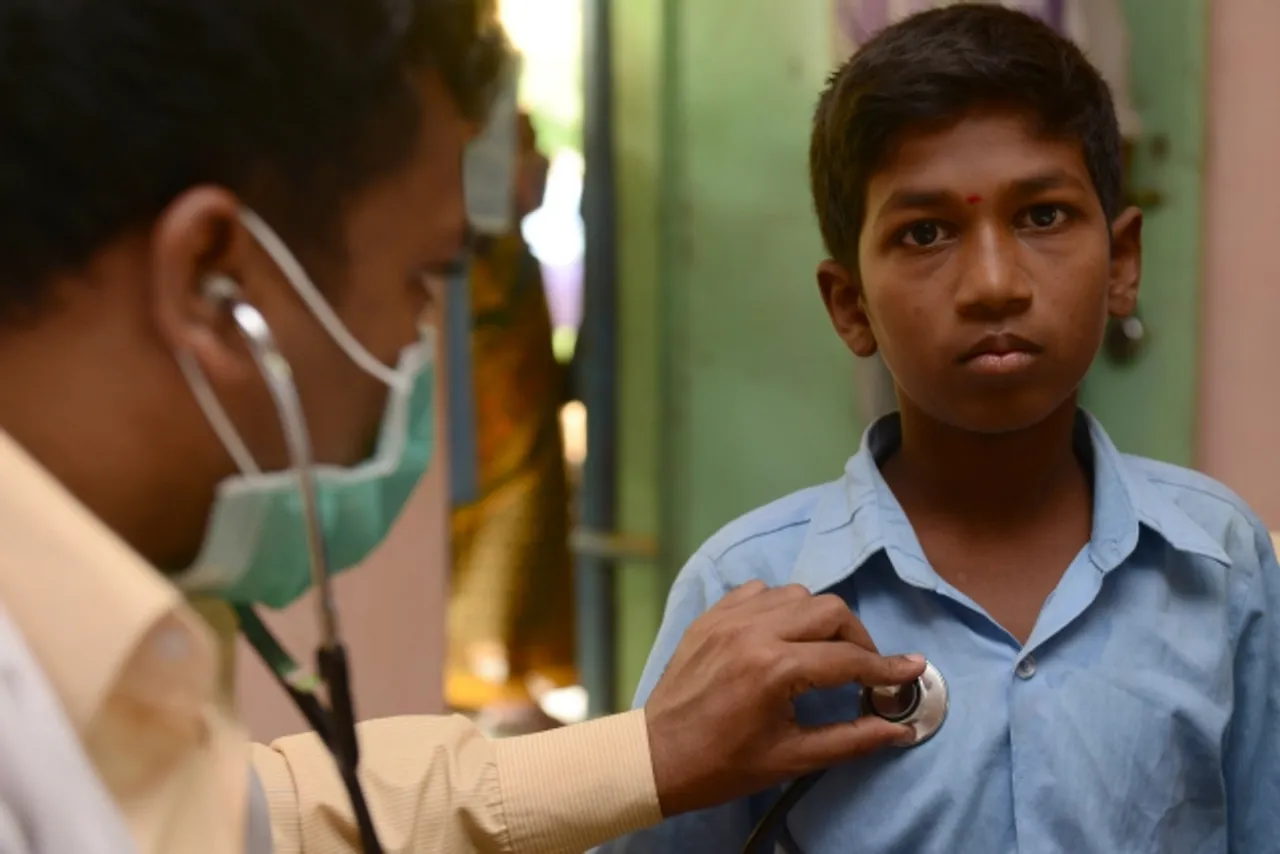 Bangalore: In an effort to extend preventive health-checks in Bangalore, The Himalaya Drug Company launched 'Healthy India, Happy India', an initiative focusing on making basic health checks accessible to school children offering a comprehensive measurement of health parameters like height, weight, dental health, vision and a general evaluation to assess infections and immunity levels of underprivileged children. Himalaya is associating with SHARP (School Health Annual Report Programme), an NGO working in the area of health outreach, to deliver these basic health services.
Through its first year, the campaign screened more than 8200 children from 24 government schools on various health parameters. "Most of the children in these schools do not have access to basic health care. They are also unaware of the importance of hygiene in disease prevention. While teachers do their best to inculcate good health habits, it's still a challenge. Through Healthy India, Happy India, we want to deliver basic health checks to these children and use the opportunity to educate them in a fun and interesting way on routines they can adopt to stay healthy," said T. L. Suresh, Business Head - Pharmaceuticals, The Himalaya Drug Company.
Healthy India, Happy India is designed at two levels – one, focuses on the importance of hand-wash and self-hygiene, including education for girls on menstrual hygiene, for overall health; two, to ensure these health behaviours get adopted, we've involved the parents of the kids.
With the help of the data collected during this exercise, monitoring the progress of a child is possible and relevant care is advised on a case to case basis through SHARP. For instance, nearly 500 kids suffered vision problems so Himalaya distributed free spectacles to them. The children were also given a bag of Himalaya goodies like soaps and toothpastes to help them get excited about hand and dental hygiene.
"For many of the kids, this was their very first health screening programme at the school level! SHARP and Himalaya wanted to make this impactful and fun. We have a team of trained doctors who deliver their expertise on the health fronts and conduct health check-ups. We had a comprehensive approach wherein we also use exciting audio visuals and interactive sessions for better engagement, sensitization & education. Also under this initiative special attention was given on eye care as the children with refractive errors got the spectacles. Finally, each kid is given a 'health report card' and as it is common with most of us, we want to score high marks on our report cards! The long term goal is to make these health checks regular, so kids keep seeing an improvement in their health scores," said Neetu Guleri, Project Manager, SHARP NGO.
The initiative, aimed at highlighting the impact and importance of personal health & hygiene, currently covers over 8000 children and aims to add another 10,000 to Healthy India Happy India by the end of the year.