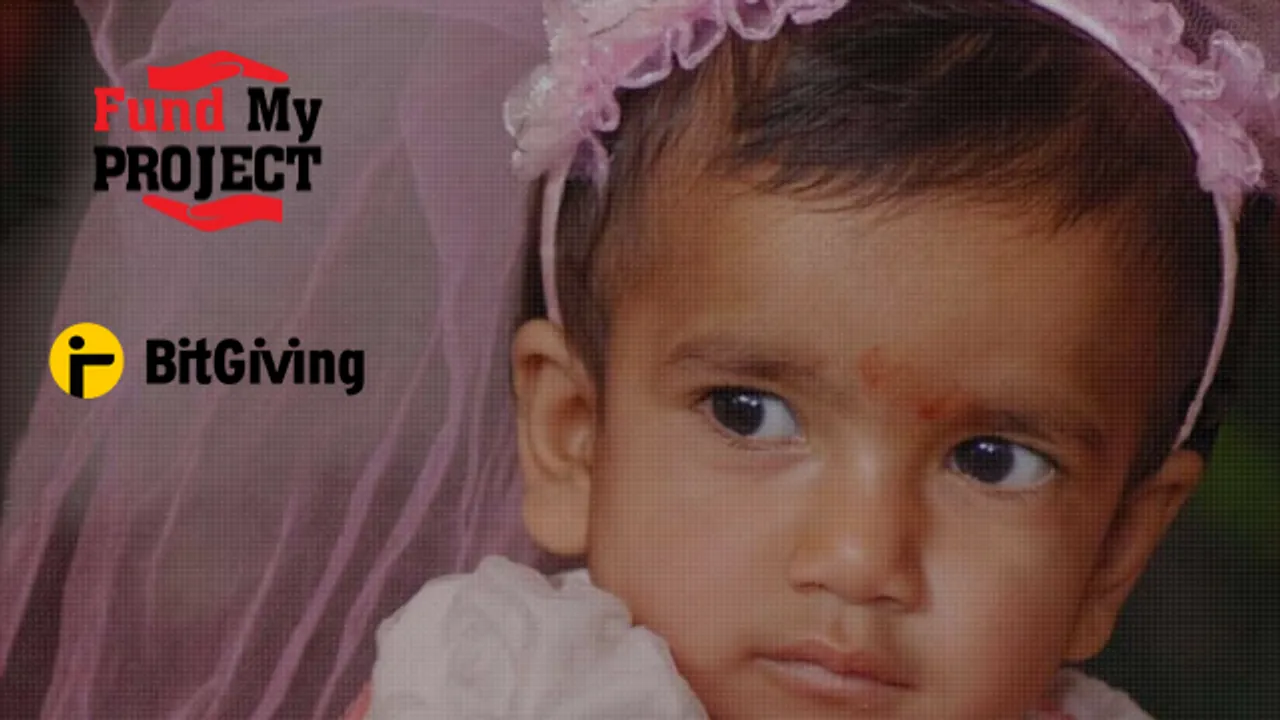 Avishi has been diagnosed with MPS Type VI & she can't receive treatment for this in India. Here's how your CSR funding can help her parents take her to Netherlands.
This cause is featured on Fund My Project as part of CSRlive.in's collaboration with BitGiving.com
Project by: Abhishek Jain
Location: Jaipur, Rajasthan
Funding Required: INR 50 lacs
Category: Eligible CSR activity as per Companies Act 2013, Schedule VII
(i) …promoting preventive health care, …
Here's an appeal for Avishi's parents.
Our daughter, Avishi has been diagnosed with MPS Type VI (Mucopolysaccharidosis Type 6) - a very rare, debilitating & life-threatening genetic disorder. If left untreated, expected life span would be age 20 to 25 years with deteriorating body condition every year.
Unfortunately she cannot receive treatment for this rare disease in India, as there are no expert medical centers with experience, cutting-edge technology and research for MPS. We need to quickly move her to UMC Utrecht (Netherlands) for required treatment. The hospital cost is (1,94,000 Euros or Rs. 1.47 crores). Add another Rs. 48 lakhs towards living expenses for 1-year at Netherlands. Total cost of treatment is Rs. 1.94 crores approximately.
After having raised little over 1 crore from on
Milaap
, we have now collaborated with
BitGiving
 in association with 
CNN News 18
to raise for the second phase of the fundraiser. I am humbled to see two of the best crowdfunding platforms in India have come together to save my little girl.
To view complete details, scanned documents, medical records, doctor's prescriptions, photos, media coverage etc. please visit http://www.helpsaveavishi.com

We have tried knocking many doors with government authorities in India, met health minister of Rajasthan many times, newspaper & media coverage etc. A Government Committee was also formed by Health Minister of Rajasthan to look into the matter, but to no avail.
Your donations will go towards easing the burden of Avishi's treatment, medical care and incidental costs associated with a long stay away from home over the next several months. We need to act very quickly as the count goes in days.
During this difficult journey, your prayers and support will make a lot of difference. We look forward to seeing Avishi grow up normally, run around with the wind in her hair, dance with her parents at her wedding and enjoy everything that life can offer.
We will continue to update you on Avishi's treatment progress through this page, through Facebook and our website - www.helpsaveavishi.com Thank you so much for your love, support and generosity !
-Abhisek Jain & Shikha Jain (Avishi's father & mother)
For more details, please visit: http://www.helpsaveavishi.com
This campaign is being run in collaboration with
Want to Fund this Project?
Visit BitGiving.com here and support the cause.
Looking for funding?
If you have a social project that's high on innovation and impact, but running low on financial fuel, do write in to Nidhi Singh at nidhi@csrlive.in with your proposal, and we'll feature it on FUND MY PROJECT.