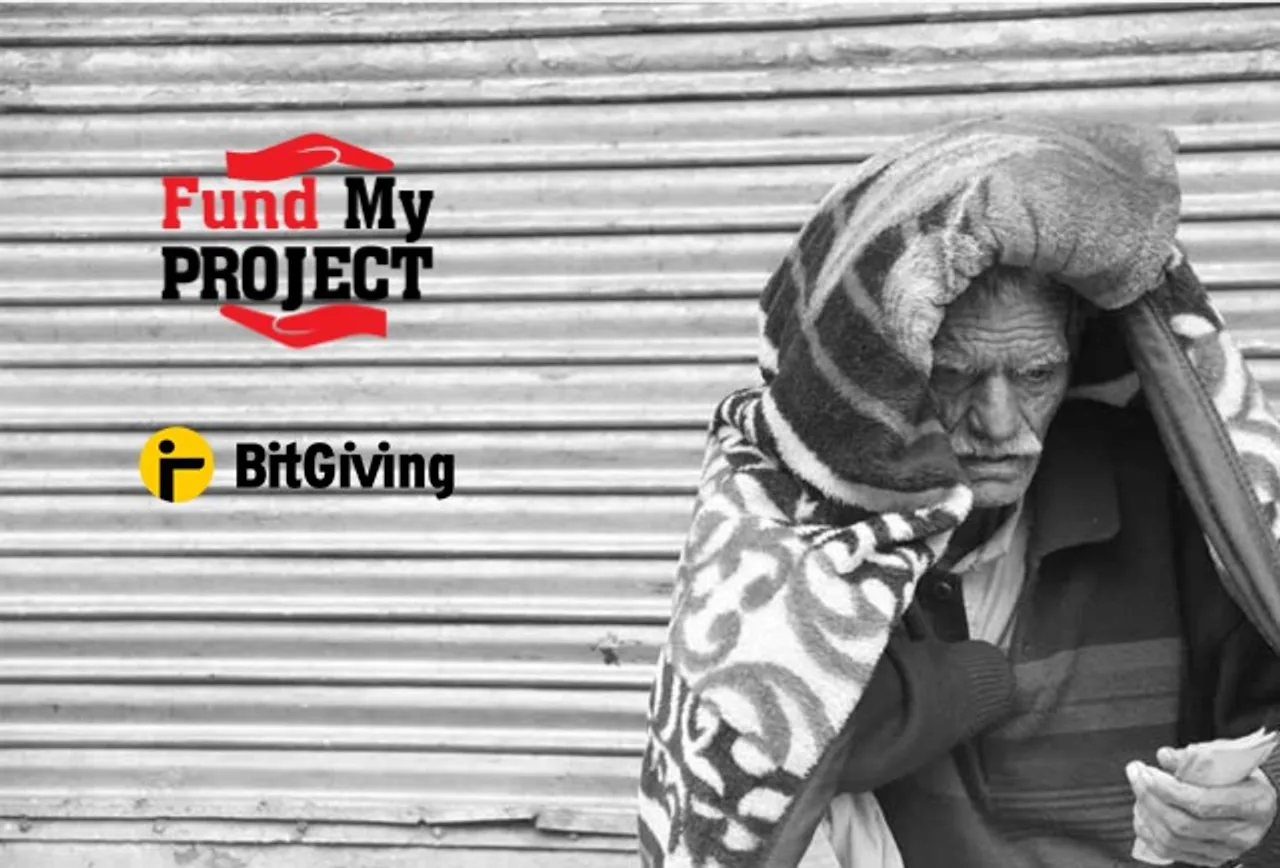 As the winter sets in, here's how your CSR funding can help in setting up a shelter home for the needy in the heart of the city of Lucknow.
This cause is featured on Fund My Project as part of CSRlive.in's collaboration with BitGiving.com
Project by: Rangdhara Foundation
Location: Lucknow, Uttar Pradesh
Category: Eligible CSR activity as per Companies Act 2013, Schedule VII
(i) …promoting preventive health care, …
(iii) …measures for reducing inequalities faced by socially and economically backward groups;
Funding required: INR 3 Lacs
Here's what the folks at Rangdhara Foundation have to say about this project.
As the winter sets in, the northern part of the Indian subcontinent not just becomes tough to bear but also difficult to move around. Imagine an empty stomach, little clothes on the body and a harsh weather to fight with daily will be fate of a thousand rickshaw pullers in the street near you.
"A meal, a shelter and a few caring words is what we want", says Ramesh, a 47 year old rickshaw puller from Bahraich living on the streets of Lucknow. 
Rangdhara Foundation not just realises this grim situation but is coming forward to make a change one at a time. In the heart of the city we are looking at setting up a shelter home for these needy. Voluntarily we have arranged funds to support the basic formalities to adopt a shelter home for poor for the entire winter season and hope your support will help us sustain this effort.
We wish to provide clean bedsheets, blankets, pillows, cots, carpet for the flooring, wood logs for winter fire. Your small contribution will make a big difference to them. Please support us spread some warmth this winter.  
Want to Fund this Project?
Visit BitGiving.com here and support the cause.
Looking for funding?
If you have a social project that's high on innovation and impact, but running low on financial fuel, do write in to Nidhi Singh at nidhi@csrlive.in with your proposal, and we'll feature it on FUND MY PROJECT.