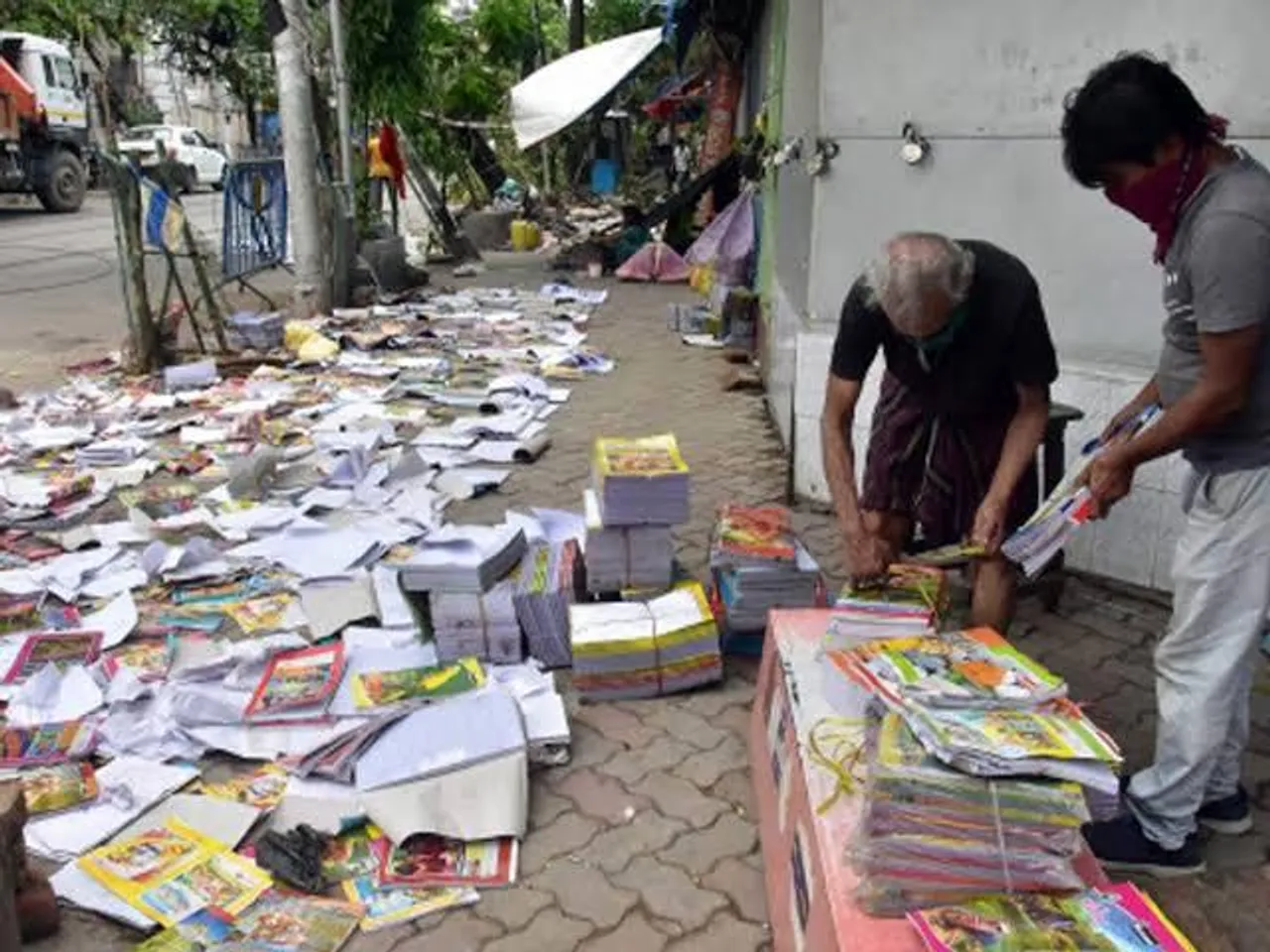 Half pencil is an initiative of senior journalist, Shantanu Guharay and it completed one year on 1st September, 2020. 
For almost two month, Half Pencil, a conversational think tank of Delhi, has worked painstakingly raised cash for booksellers of Kolkata's College Street who lost their everything in the recent cyclone that ravaged Bengal.
The work has found recognition. We raised Rs 360,000 and handed over the same to the organisers. There are over a 1000 of booksellers whose shops have been damaged beyond repair during the cyclone.
Little help is coming in because the booksellers are poor people who earned small cash through their sales, which is now come to a trickle. With more help they can get back to their lives fast. We need to raise more cash.
Half Pencil also organised to arrange 10,000 empty cement bags from Birlas in Durgapur so that it could be used to create bunds to keep off the rising waters of some of the rivers in Sunderbans.
Members of Half Pencil also painstakingly collected sarees for the cyclone-struck women in Sundarbans and couriered it to the destination for distribution.
Raising cash is not easy, especially at a time when the economy is in the doldrums and people are losing jobs by the hours.
Education is a way to life, Half Pencil will always be associated with such noble projects.
If more cash comes in, we can do the second tranche of payments. Details of the account are listed below.
Half Pencil is entitled to receive CSR funds.
To contribute in the noble cause, the payment details are given below.
Payment Details:
Half Pencil Account Details Beneficiary Name: Half Pencil Account Number: 919020046752672 IFSC Code: UTIB0000430 Bank Name: Axis Bank Limited Branch: Chittaranjan Park (New Delhi) PAN :. AACTH0763R