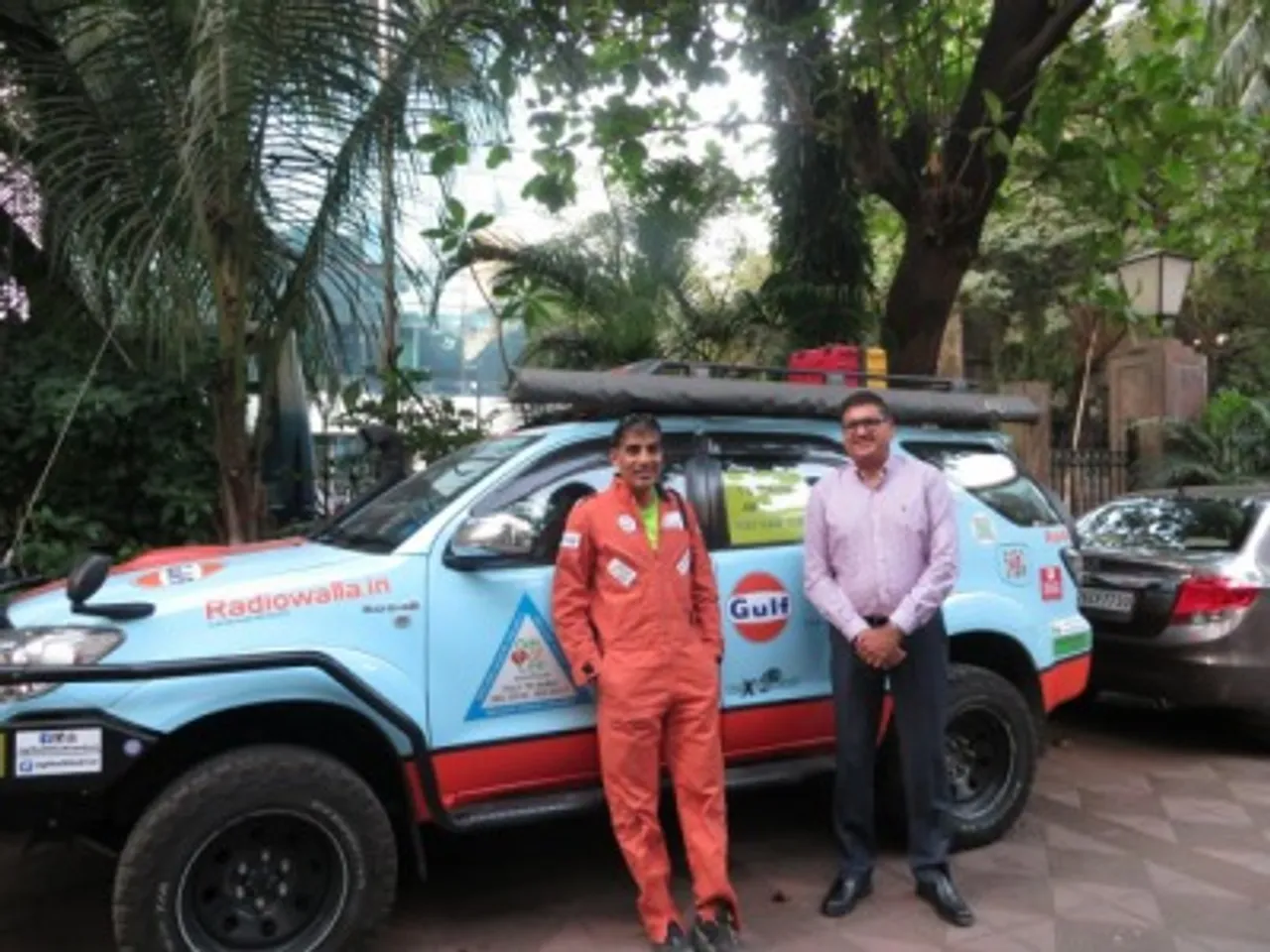 Mumbai (December 1, 2016): Gulf Oil Lubricants India has partnered with the 'Gift of Life Adventure', a unique endurance journey across two continents—Europe & Asia. The drive is undertaken by Anil Srivatsa, to amplify the message of organ donation and to reach out to potential donors across the globe.
The 'Gift of Life Adventure' is a 20,000 kms road trip that passes through some of the harshest terrains with extreme climatic conditions. The team will be provided with a Gulf-branded specially modified Sports Utility Vehicle (SUV) along with specially manufactured high performing lubricant across for the entire journey.
Organ donation is a noble cause and requires selflessness and courage, Srivatsa, himself an organ donor, has also launched the 'Million Donor Project' app (Android). The app allows a potential donor to sign up for organ donation of his/her choice.
The 'Gift of Life Adventure' team will drive from Catania, Italy to Bangalore, India via Iran, Dubai and Mumbai. The team flags off the drive on December 24th 2016 and will arrive in Bangalore by mid-February 2017.