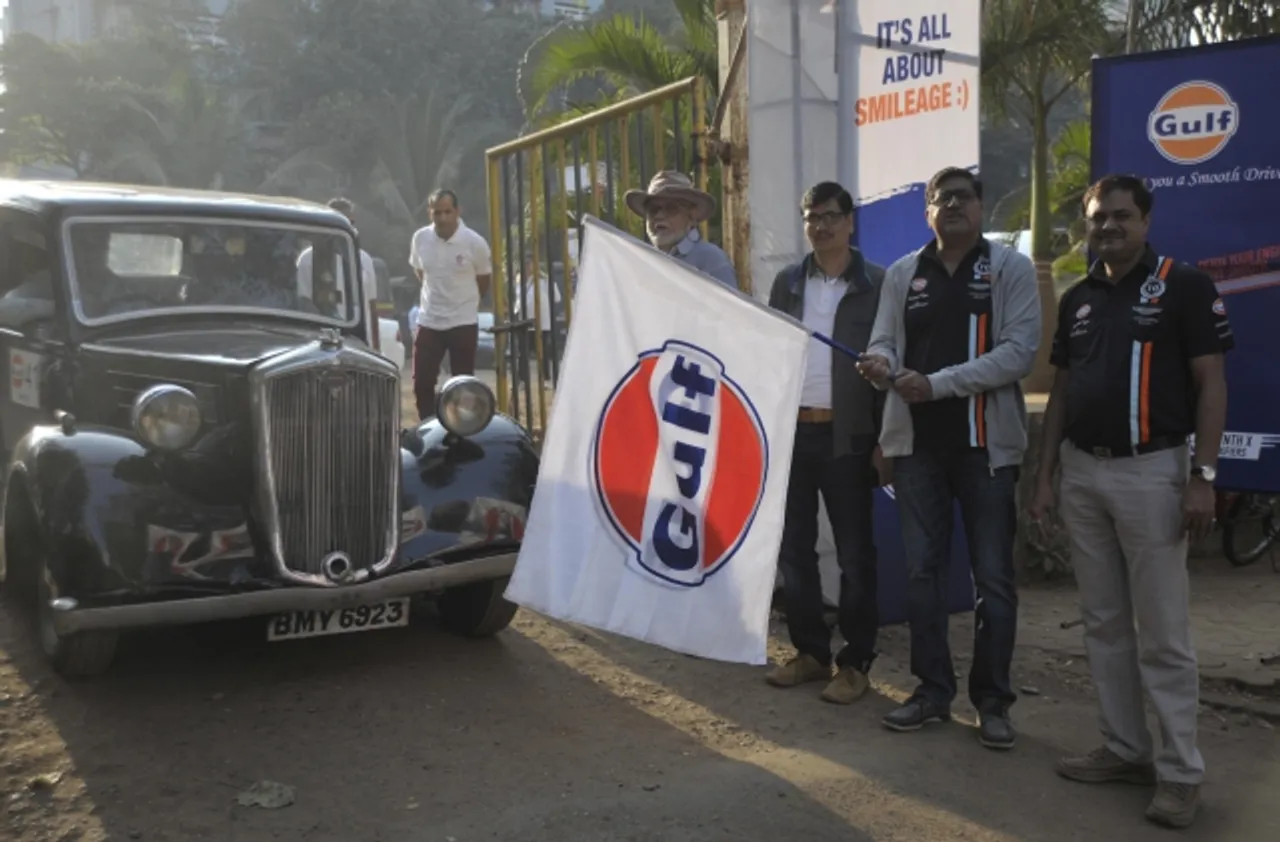 MUMBAI (January, 2016): Gulf Oil Lubricants India Limited (GOLIL), a part of the Hinduja Group recently organized the 'Foster A Child Drive', a Corporate Social Responsibility initiative in Mumbai. The drive was organized in partnership with Sportscraft, a professional motorsports event company.
The 'Foster A Child Drive' is held once a year in Mumbai and picks children from two to three adoption centers/underprivileged children's institute for a day to participate in the drive. The participating cars are usually driven by a family or a group of friends and navigated accordingly by one of them, along with their children and an underprivileged child.
This year, GOLIL fostered 60 underprivileged children from select orphanages (Our Lady Home, Shelter Don Bosco and Seva Sadan) who joined families and groups driving the car from flag off point at the Worli Police Grounds in Mumbai all the way to Duke's Retreat, Khandala.
Ravi Chawla, MD, GOLIL, who flagged off the event said, "Gulf Oil Lubricants is proud to continue its rich legacy of hosting the 'Foster A Child Drive' initiative which is now into its second decade. The very essence of this drive is to build strong connect between these children and the privileged sections of the society. In the years to come we intend to scale up this event, through larger participation— both at a corporate and individual level. This will lead to a larger fund-raising activity and amplify our efforts to give back to the society."
In a unique combination of navigational expertise and general knowledge, the driver and his crew had to decipher a route chart that was provided at the start of the drive and also answer various general knowledge questions.
Mr. Shrikant Karani, Founder of Sportscraft said, "I have always believed that motorsports should be taken to all levels and stature of people including the underprivileged children. With the sole purpose of spreading joy and providing a chance to motor-sporting to this children in late 1980s I approached Gulf Oil with this project and they supported me. Most of these children have never sat in a car, but with 'Gulf Foster A Child Drive' it gives them an opportunity to do so."