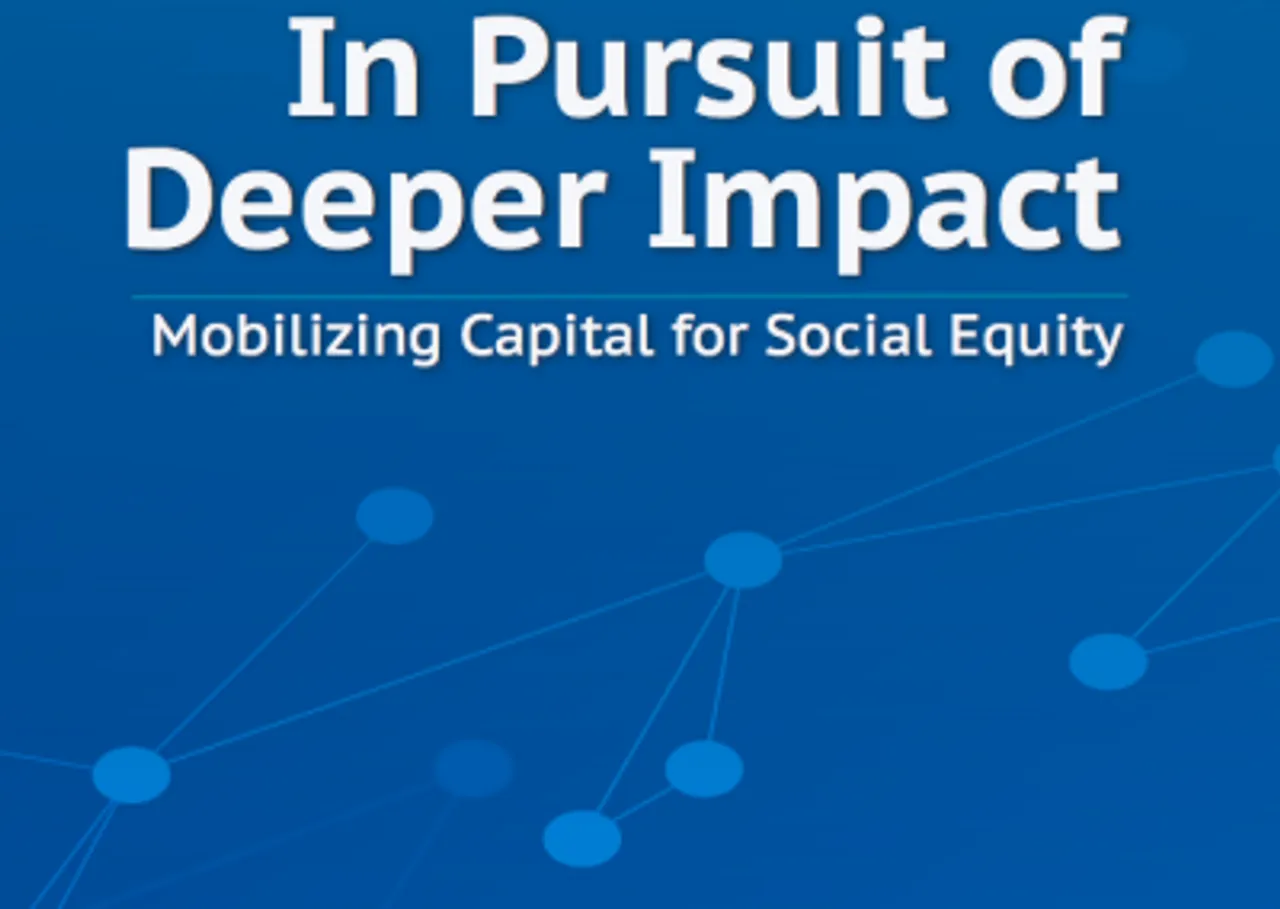 DENVER, USA (September 14, 2016): After a decade of rapid growth and innovation, impact investing is at a critical inflection point, according to "In Pursuit of Deeper Impact: Mobilizing Capital for Social Equity," a new research paper that looks at the current state of the field and lays out a framework to advance impact investing through an approach that seeks greater social equity.
The paper, produced by KP Advisors in collaboration with several leading impact investors and philanthropic institutions, posits that impact investing has the potential to evolve to a more socially equitable approach in which investments are made with the intention of achieving financial and social returns that result in fair access to livelihood, education, and resources; full participation in the political, economic and cultural life of the community; and self-determination in meeting the fundamental needs of the beneficiary community.
"The impact investing field has done enormous good for society, but we are motivated to see if impact investments can do even more,"said Katherine Pease, the paper's lead author. "In this report, we argue for making investments that get at the root causes of inequality and suggest new ways for understanding risk, return and time horizon that allow investors to realize deeper social impact through the use of financial investments."
Pease and co-author Sarah L. Thomas note that achieving deep impact that addresses the root causes of inequality requires investors to better understand how change happens and what factors influence complex issues such as income inequality and racism, through the use of data and active partnership with beneficiaries of investments.
In addition to engaging beneficiaries in the investment process, the authors believe that impact investors should anticipate that socially equitable investments may take longer than traditional investments and financial returns may not exactly mirror those of conventional impact investments. Numerous external variables, such as customers with limited disposable income or complex deal structures with multiple forms of capital, can necessitate longer timeframes for evaluation and measurement.
The paper also argues that investors seeking socially equitable returns as well as financial returns should consider how they manage risk and ensure that investees who are working in difficult circumstances do not bear the burden of undue risk placed on them by investors.
"The issues confronting society today are complicated and will require bold leadership," said Pease. "'In Pursuit of Deeper Impact' calls on us to use the tools of financial markets combined with the experiences of philanthropy to address some of our greatest challenges. By engaging beneficiaries of investments and developing investment strategies that benefit investors and investees alike, we hope the impact investing movement can see continued growth and deepened impact for all communities."
About KP Advisors:
KP Advisors is an experienced advisory firm that works with foundations and investors to achieve their strategic goals. At KP Advisors, we are convinced that many of the biggest issues confronting society, including widening economic inequality, climate change, and social injustice that is based on race, gender, sexual orientation and other factors, can be ameliorated through impact investing and philanthropy. Our mission is to help grantmakers, nonprofits, and investors develop thoughtful, innovative approaches to address the challenges they care most about by using a variety of types of capital and other resources to make the world more just, fair and equitable.
Source:
MySocialGoodNews.com
as part of CSRlive's collaboration with
Your Mark On The World