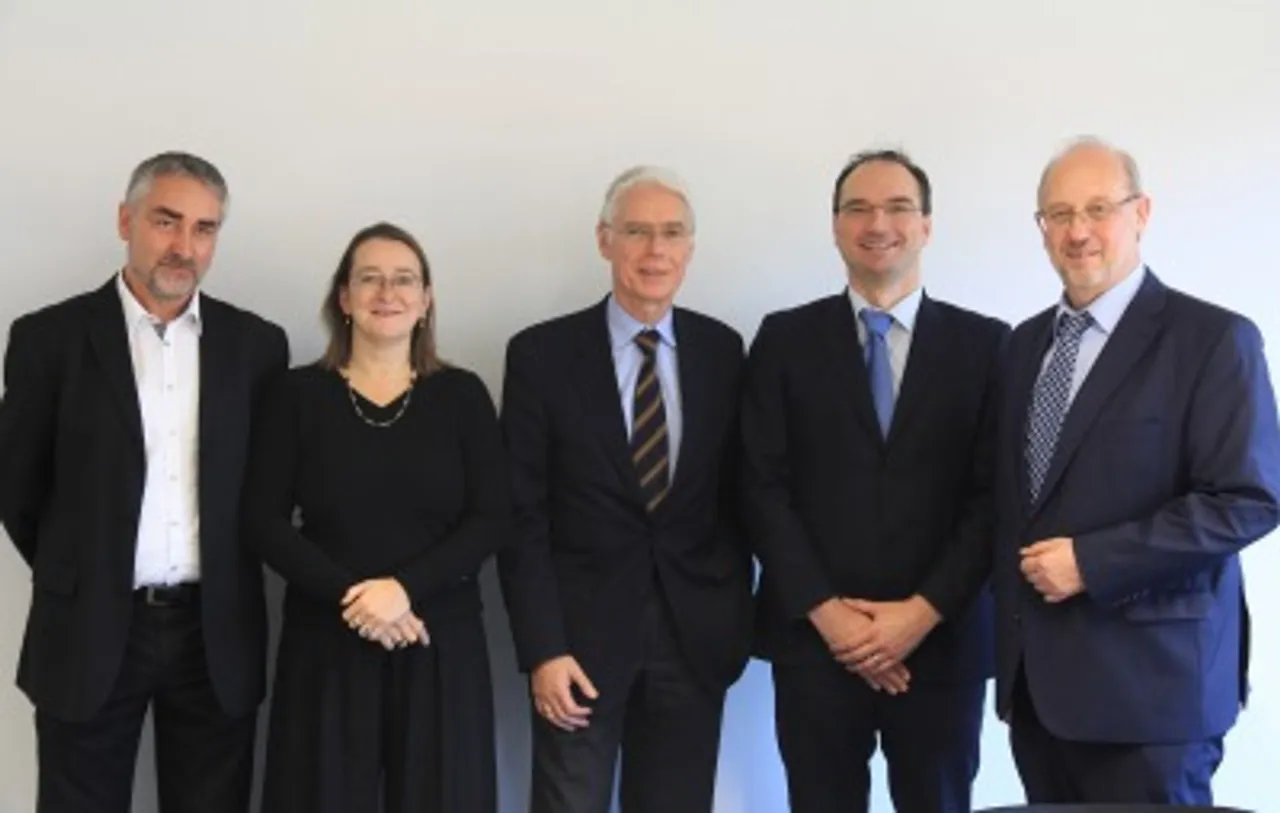 Since 2009 GROHE has cooperated with the Salesians of Don Bosco and Don Bosco Mondo e.V. with a view to improving the life chances of disadvantaged young people. During this time the partners have jointly opened three GROHE Dual Tech training workshops for disadvantaged youths in India and the Philippines. Additional sites in other countries are at the planning stage. Most recently Grohe AG und Don Bosco Mondo e.V. signed a cooperation agreement laying out their plans for continued successful cooperation.
More than 800 youths have already completed a training course at one of the three GROHE Dual Tech centres, thereby improving their life significantly.
One  of the beneficiaries of the course, Kashiram Jaiswal is GROHE employee who joined the company after undergoing proficiency training at GROHE Dual Tech, having previously qualified as a plumbing technician and gained experience as a plumber for several years. The advanced training not only opened doors for him at his new employer but also resulted in his salary more than doubling. He is already contemplating his next career moves. "A few years from now I could see myself become Area Manager and then possibly Technical Director," he explains.
New career prospects opened up for Manoj Tikaram Singh, too, when his employer sent him on a two-month update course on new techniques and equipment at the GROHE Dual Tech training workshop. Having completed the course, he was made foreman for up to five people and his salary rose accordingly. Looking ahead, he is considering a variety of career routes which may take him to a position as a project manager or designer.
Apart from the young people attending the training programmes, the joint initiative of GROHE and Don Bosco Mondo also benefits the Indian and Philippine economies. The supply of professionally trained and qualified young plumbers and sanitary technicians helps alleviate the local skills shortages in this area. At the same time, the cooperating partners continue to improve public perception of the plumbing trade by highlighting the career prospects available to successful graduates. This is confirmed by Pramod Kumar Kannaujia. He, too, was sent on a course at the GROHE Dual Tech training centre by his employer in order to get better acquainted with GROHE products. He says: "I enjoy plumbing and would like to stay in the sanitary sector as long as it offers me good career prospects." All graduates agree that the involvement of the GROHE brand adds value to the image of the branch. Says Manoj Tikaram Singh: "For me, GROHE is something like the 'Jaguar' brand in the sanitary market."
The enthusiasm displayed by these young people is an important reason why GROHE and Don Bosco Mondo e.V. feel vindicated in their commitment to the cause. Grohe AG Board member Michael Mager explains: "We want to roll out GROHE Dual Tech together with a trusted partner. Don Bosco remains our preferred partner with whom we aim to leverage our shared experience in future projects, for well-trained sanitary professionals are very much sought after in the emerging economies." Hans-Jürgen Dörrich, Head of Corporate Cooperation at Don Bosco Mondo e.V. concurs: "We want to instil enthusiasm for learning in youths and enable them in this way to take responsibility for their own activities." Signed by Michael Mager and Hans-Jürgen Dörrich at a celebration in Hemer on 16 December 2016, the newly framed cooperation agreement testifies to the success of the partners' award winning initiative. It also documents their willingness to continue their joint efforts for the benefit of disadvantaged youths in emerging nations, helping them to help themselves and improve their lives on a sustained basis.