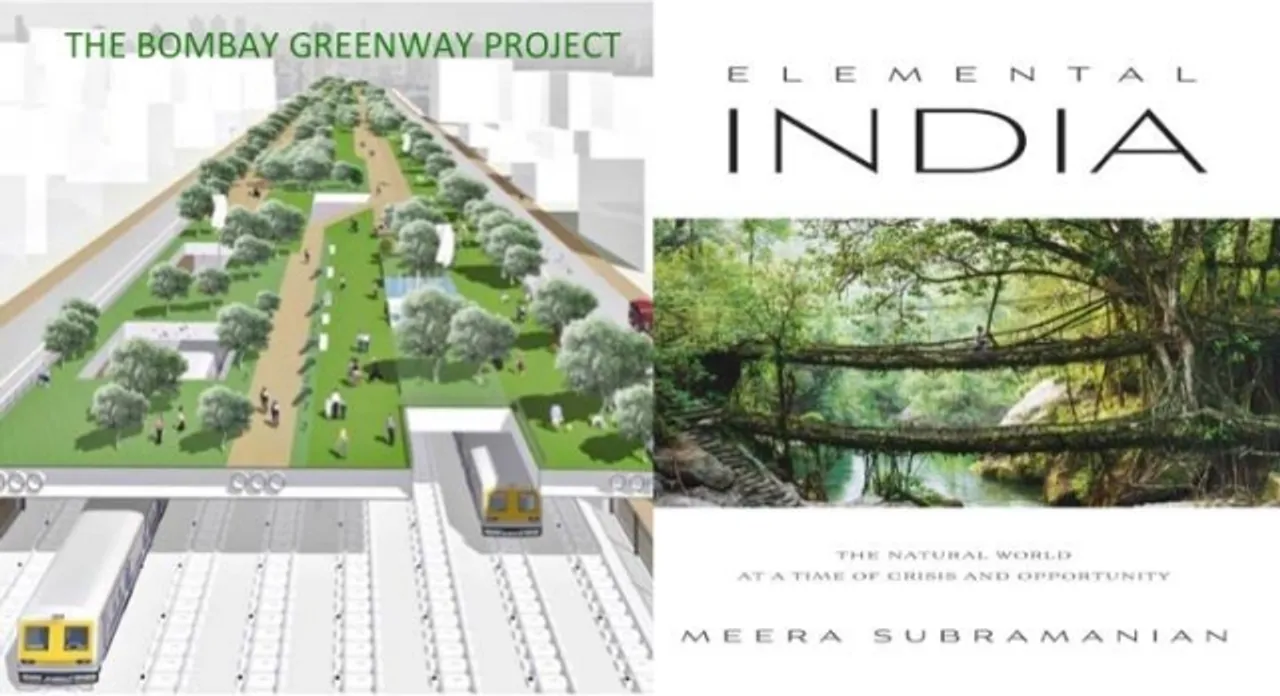 What: Green Drinks Mumbai with Architect Alan Abraham and Journalist Meera Subramanian
Where: Bombay Connect @ Bandra, Candelar Building, 26 St John Baptist Road, Near Mount Mary Steps, Bandra (W), Mumbai
When: Thursday, 4 February 2016, 7:45pm
Why: Green Drinks is a network for everyone in Mumbai who wants to stay in touch with fellow sustainability professionals and enthusiasts across industries - including corporates, entrepreneurs, academics, government representatives and students. This edition of Green Drinks will begin with a talk by Alan Abraham (Joint Principal Architect, Abraham John Architects) on the Bombay Greenway Project, which proposes to create over 1000 acres of urban green space in Mumbai. Following which, journalist Meera Subramanian will discuss her new book 'Elemental India: The Natural World at a Time of Crisis and Opportunity' - in which she investigates five environmental crises in India, and learns about the ordinary people and micro-enterprises tackling these issues.
Organized by: The Green Drinks Movement
For more information visit here.