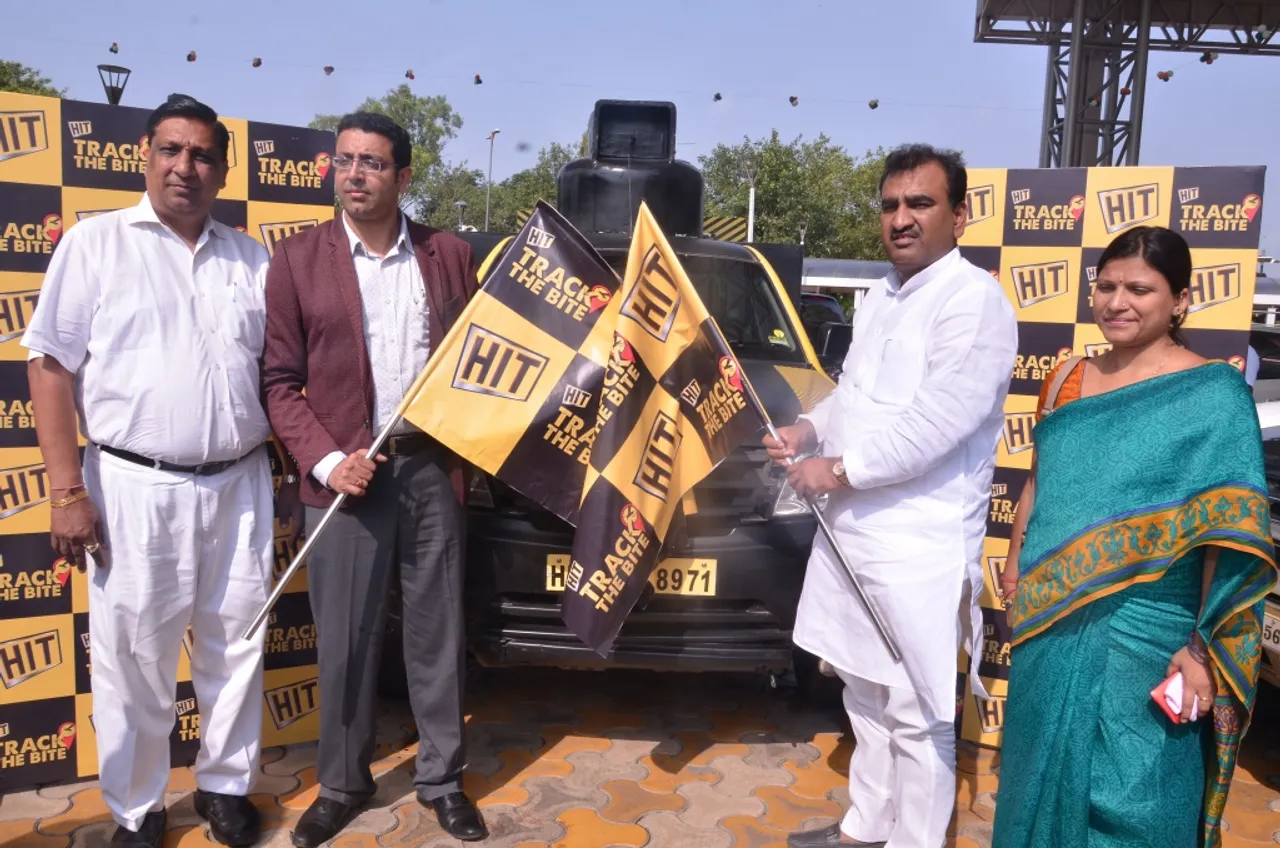 Godrej Consumer Products Limited (GCPL) recently launched its nationwide campaign – Desh Ke Har Kone Se Machharon Ka Safaya on the occasion of World Mosquito Day. As a part of the campaign, the Godrej Kala HIT canter has embarked on a 4000+ km drive from Delhi to Bangalore with the objective of educating people about Dengue. On its way to Bangalore, the HIT Van will cover more than 20 cities and demonstrate how HIT - Track the Bite app can help them be informed and safe from Dengue.
HIT has also launched the 'TrackTheBite' app – designed to deliver real time Dengue and Malaria threat information basis user's location to individuals owning smart phones. Amongst other features, users can check threat levels in any part of the country and with easy share feature of the app one can alert their family and friends to take necessary action. In case the recipient does not own a smart phone, HIT Track the Bite app is designed to send the alert through SMS. In addition the app allows users to report a mosquito infestation in a particular locality.
Speaking on the occasion, Sunil Kataria, Business Head - India and SAARC, Godrej Consumer Products Limited (GCPL) stated, "Godrej Consumer Products has always strived to make the lives of consumers brighter and better. Carrying this philosophy forward, on the occasion of World Mosquito Day, Godrej HIT has taken the initiative to create awareness about dengue and malaria by launching the HIT Track the Bite app. This app will provide real time information on mosquito infestation and will empower the citizens to fight the threat of mosquito borne diseases. The campaign will also include on ground activations like installing 2000 HIT Clamps at Police Station, Hospitals, Colleges, Hostels and places of public importance. Kala HIT is also embarking on a 4000+ Km drive starting from the national capital – Delhi with the objective of educating people about Dengue. In addition, we are partnering with government institutions and NGO's to amplify this message across the country"
As a part of this campaign HIT will also install clamps with HIT cans in places of public importance like hospitals, police stations, etc. so that people can spray Kala HIT to kill even the hidden mosquitoes and remain protected from Dengue and Malaria.