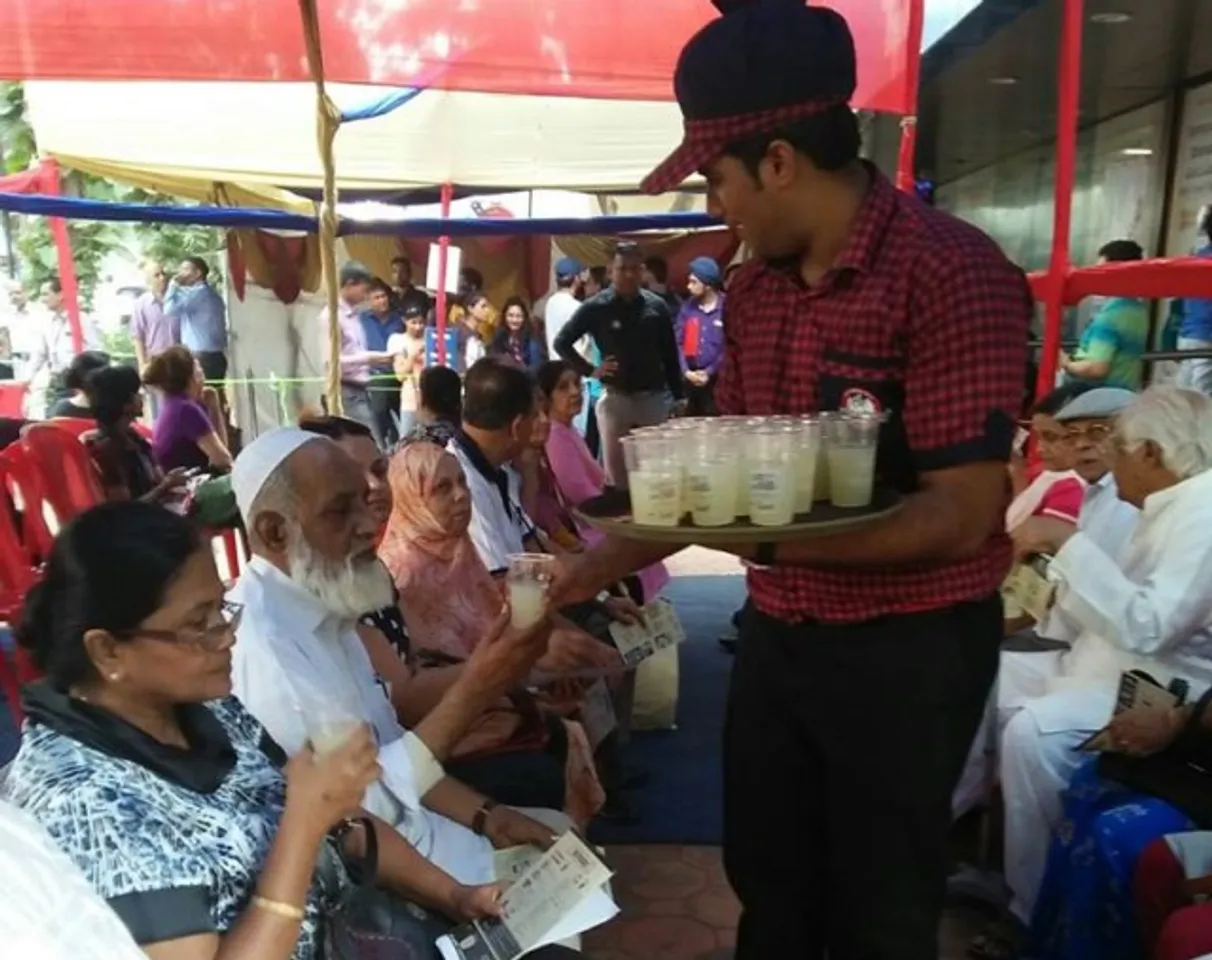 Mumbai (November 17, 2016): Following the recent demonetization of Rs. 500 and Rs. 1000 bank notes in India in an effort to curb movement of black money in the country, American heritage brand – Genuine Broaster Chicken, announced a unique solution to lend its support towards the same. The US-based QSR restaurant came up with a special CSR activity, serving fresh lemon juice to people standing in line at various Banks & ATMs at Versova and Andheri.
Commenting on the initiative, a spokesperson for Genuine Broaster Chicken said, "At Genuine Broaster Chicken, we always strive to uphold our position as a brand that has an 'American soul, with an Indian heart'. This strong belief in our core principle is what compelled us to become a part of the on-going revolution against black money in India with our special initiative. By serving our refreshing offering to people, who are patiently waiting in line for long hours at banks to exchange/deposit demonetized cash, we are only doing our duty towards the nation. Such positive changes in a country like India are extremely satisfying as it proves that the subcontinent is changing for a better tomorrow".
Apart from Andheri and Versova regions in Mumbai, Genuine Broaster Chicken will also introduce this offer in Raipur and Surat.
Genuine Broaster Chicken was launched in India earlier this year by Yellow Tie Hospitality Management, an India-based progressive Food & Beverages (F&B) Franchise Management Company. It owns the license rights for the US-based QSR brand, and is on track to expand its reach pan India with over 150 outlets by 2018.