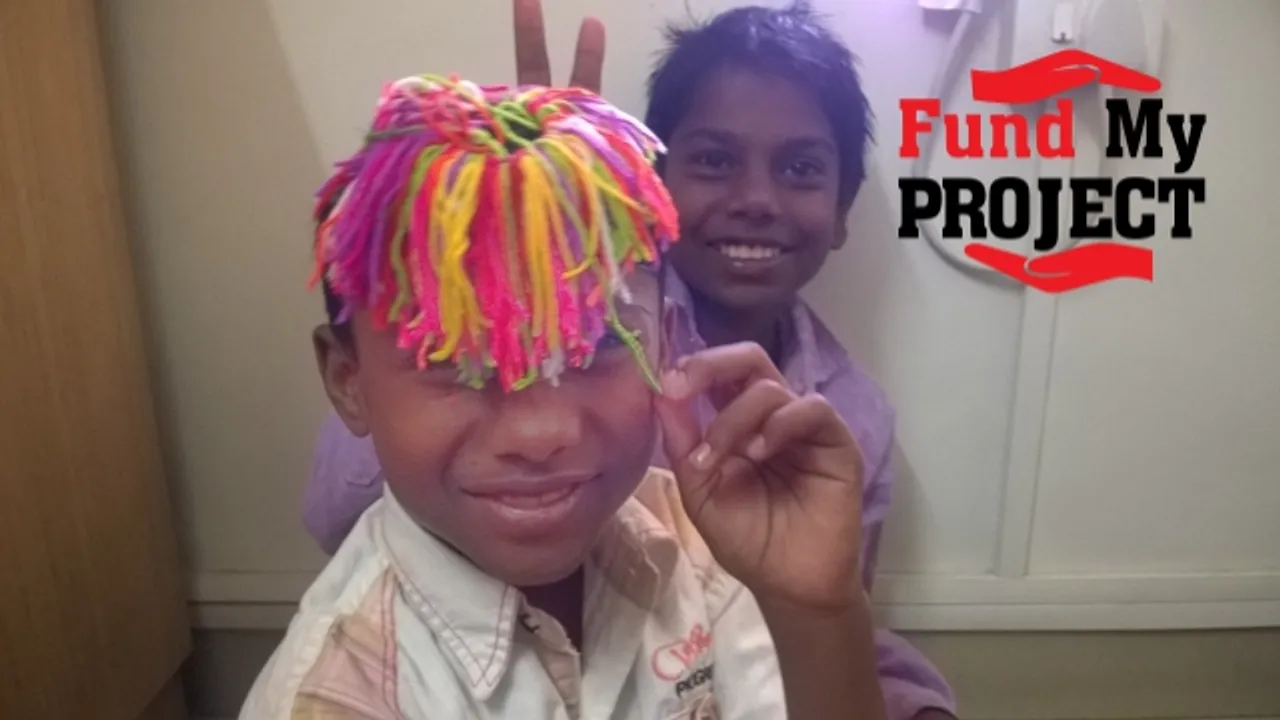 Here's how your CSR funds can contribute significantly towards the healthcare of underprivileged children suffering from Type 1 Diabetes Mellitus and Epilepsy and help them lead a normal, qualitative, productive life.
Project by: Nityaasha Foundation
Location: Pune, India
Funding Required: Annual healthcare sponsorship per child ranges from INR 1700 to INR 39,000 depending on the type of sponsorship
Working Since: 3 years
About Nityaasha Foundation:
Nityaasha Foundation is a registered charitable trust founded by Farook Merchant with a Managing Committee comprised of eminent and experienced members of society. The foundation works for children between 0 to 18 years of age, from the economically weaker section of the society with Type 1 Diabetes and Epilepsy.
Type 1 Diabetes Mellitus
(T1DM) is an auto-immune disorder, where the body's immune system destroys the insulin producing beta cells in the Pancreas. As a result, the body can no longer produce the insulin so it needs insulin every day in order to control the levels of glucose in their blood. Type 1 diabetes has a wide presence in children and has high mortality rates. Without insulin, a child with type 1 diabetes will die. The disorder, if left unmanaged, poses various challenges to the patient and health care providers, including development of diabetic complications and thus decreasing the life expectancy of the affected child.
Epilepsy
is a neurological condition which affects the nervous system and is also known as a seizure disorder. It is a condition defined by unprovoked or reflex seizures often occurring without warning. The condition impacts much of a patient's life, including personal safety, memory, and views by others. Children whose seizures are controlled by medication live with the underlying side effects and the need to remember to take the medication at the correct times. One can live a long healthy and productive life like anybody else despite having Epilepsy. Learning about the do's and don'ts can help to control seizures. Nityaasha Foundation works in coordination with "
Pediatric Endocrinologists"
& "
Pediatric Neurologists"
from various hospitals in Pune, who refer needy children to the Foundation for assistance. For the selection criteria, home visits are conducted by social workers to assess the socio-economic status of potential patients. This is followed by final consent for registration from the Managing Committee.
Once the beneficiaries are selected, the foundation works towards:
Providing
 free medical aid, like insulin, Blood Glucose Test Strips, Syringes, Lancets and Glucometers. It also takes care of their Pathology Tests, Annual Eye and Dental Checkups. For epilepsy children free anti-epileptic medicines and tests like EEG, MRI are provided.
Monitoring
 the child's health on a continuous basis by periodic home visits, school visits, and follow up calls.
Educating &
motivating the children and the eco structure around them to deal with this disorder. The families are educated on Type 1 Diabetes with Diet and social counselling sessions conducted during home and clinic visits. And they are also taught to deal with any fear, stigma and taboo related to Epilepsy. Funds Required:
Annual sponsorship per child
Sponsor a Type 1 Diabetic Child
Rs. 39,000/-
Sponsor an Epilepsy Child
Rs. 27, 500/-
Direct Medical Aid – Type 1 Diabetes
Rs.15,000/-
Direct Medical Aid – Epilepsy
Rs. 8750/-
Pathology Test – Type 1 Diabetes
Rs 1700/-
Nityaasha has enrolled 155 Type 1 Diabetes & 22 Epilepsy children till date and plans to register 250 and 50 children respectively in the FY 2016-17. The foundation would need minimum 3 to 5 years of support for sponsoring a child. It would help a child to get all the benefits for some years. As per donor's commitment Nityaasha would plan to enroll more children. Going a step ahead Nityaasha Foundation intends to raise the general awareness of this disorder among all sections of society at large.
Want to Fund this Project?
Write to us at editor@csrlive.in and we will assist you with the process.
Looking for funding?
If you have a social project that's high on innovation and impact, but running low on financial fuel, do write in to Nidhi Singh at nidhi@csrlive.in with your proposal, and we'll feature it on
FUND MY PROJECT
.