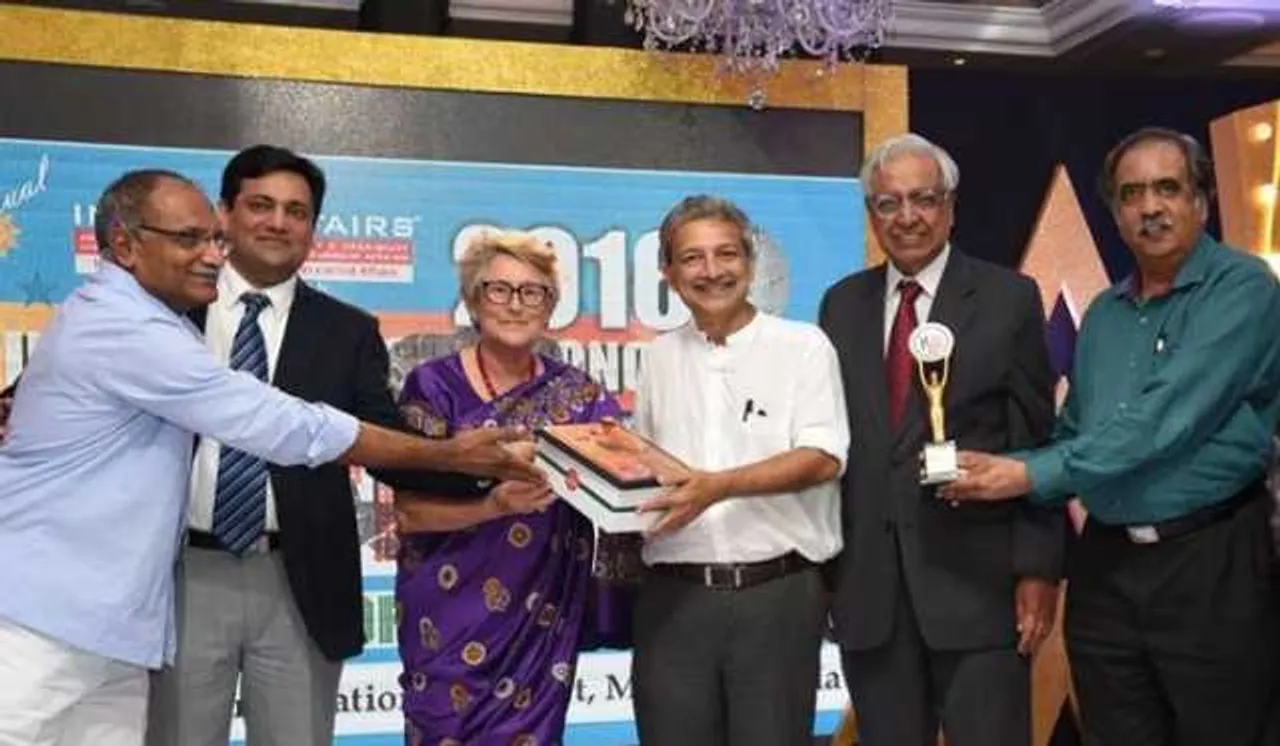 Mumbai (July 2016): Fulora Foundation, headed by Social Activist Mayank Gandhi, received the Best Social Enterprise award at India Leadership Conclave (ILC Power Brands Awards 2016), held last week at Hotel Hilton, Mumbai. The awards were organized by India Leadership Conclave (ILC) to recognize the outstanding contribution in the field of medicine, cinema, business and social service. Fulora Foundation was conferred this award for executing an exemplary drought relief activity in Beed District of Maharashtra that resulted in benefitting over 1 lakh people with over 1.57 crore litres of water. The project carried out on a wide canvas via crowd funding had the support of Bollywood celebrities like Anupam Kher and Kunal Kapoor.
The campaign christened Jal-Aadhar provided water tankers on a daily basis for more than 30 villages in the district for 2 months. The activity was the brainchild of Mayank Gandhi, former India against Corruption Leader and the former member of the national executive of the Aam Aadmi Party in charge of Maharashtra.
Says Mayank Gandhi, "By providing tankers we are only applying a temporary bandage to the drought issue. Our country needs a 360 degree Rural Transformation to rejuvenate itself and become drought free. We have selected a cluster of 15 villages in Parli Taluka of Beed District to implement a model that can be replicated across the country. The Project named 'Global Parli' will seek to implement permanent water conservation methods, better crop management, initiate cottage industries, better education and other facets that can ignite a reverse migration to villages. As we thank all our donors and well wishers who made Jal Aadhar possible, we would like to invite people to join us in our endeavor to rejuvenate the villages of India."
The award was presented by Sandra Shroff – VP, United Phosphorus (UPL) and Dr. Lalit Kanodia, Founder and Chairman, Datamatics Global Services Limited.