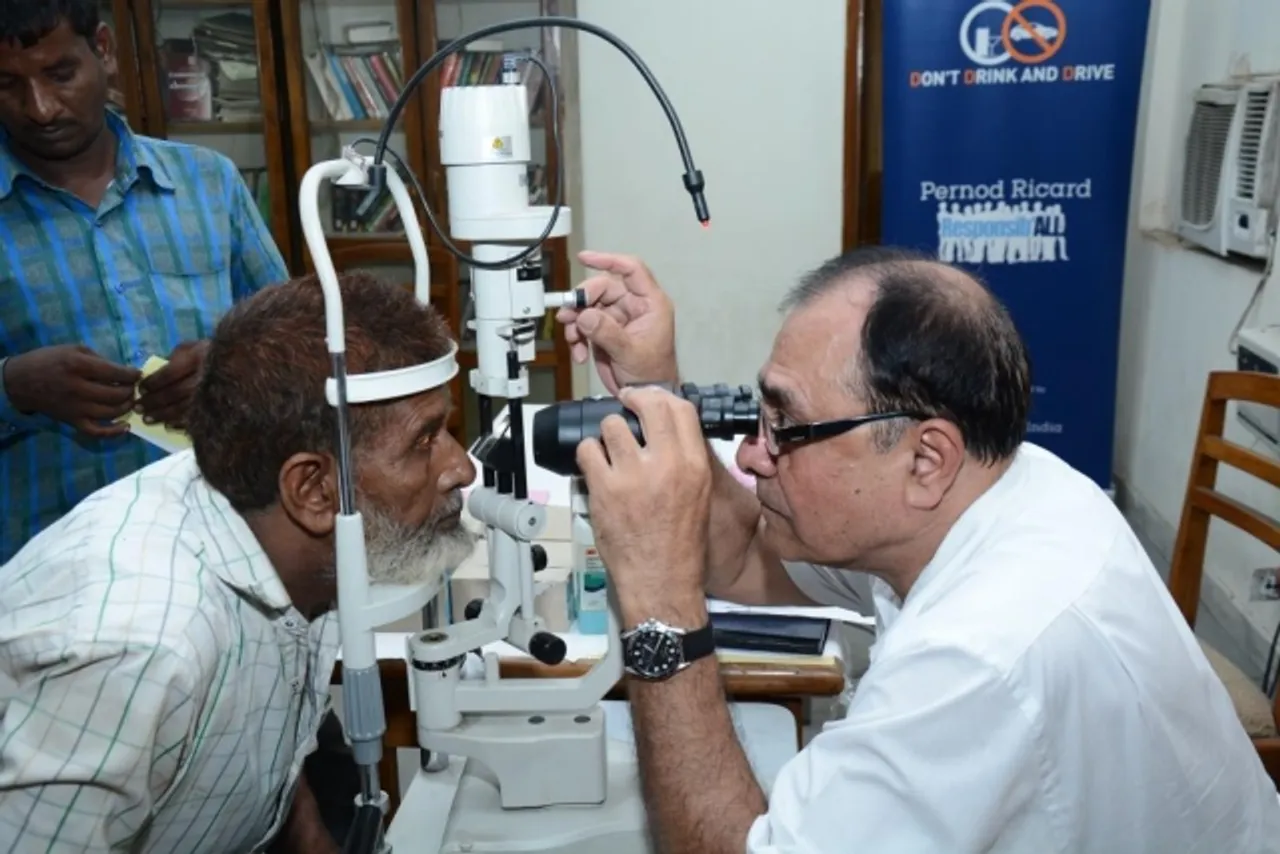 Pernod Ricard India organized a free two days eye and general health checkup camp recently as part of it's CSR initiative. The Camp was organized in association with Delhi Agricultural Marketing Board at Kisan Bhawan, Azad Pur Sabzi Mandi, New Delhi for the benefit of truck drivers from the area who received free eye & health check-ups and doctor's consultation.  Similar camps have also been organized by the Company in other parts of Haryana, Rajasthan, Himachal Pradesh, Uttar Pradesh, Punjab and Nasik and Maharashtra earlier.
Pernod Ricard India provides healthcare facilities through 4 fully equipped Primary health centers at Gurgaon (Haryana), Nasik (Maharashtra) and Behror (Rajasthan) along with mobile ambulances for the underprivileged. The Company has utilized services of its specialized Doctors and latest equipment available at these dispensaries to organise the camp for the benefit of Truck Drivers. Drivers with weak eyesight are also provided free spectacles along with counseling on regular eye check-ups.
Sunil Duggal, Head CSR, Pernod Ricard India, reiterated company's firm commitment in promoting 'Don't Drink and Drive' initiative during event inauguration. To enhance the essence of the message, the company distributed a specially crafted photo frame to all the drivers with the message 'Ghar vapas jaldi aayen,  Peekar gadi na chalayen'. The truck drivers were encouraged to put these photo frames with a photo of their family on the dash-board of their trucks to act as a constant reminder to be cautious for the sake of their responsibility towards their family.
Over 700 people from the Mandi benefited from the two day camp and 274 spectacles were given free to those who needed them in addition to free medicines.