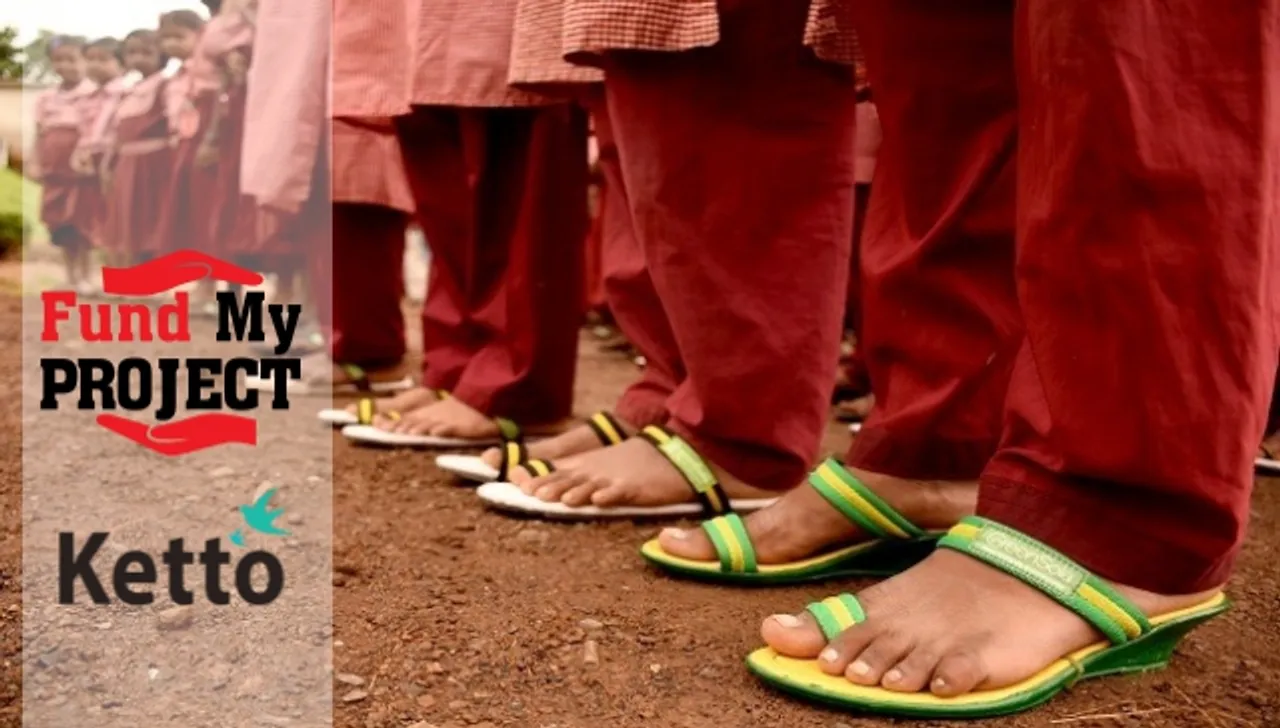 Here's how your CSR funding can help in #donatingwalks to those who lack a most basic accessory to protect their feet!
This cause is featured on Fund My Project as part of CSRlive.in's collaboration with Ketto.org
Project by: Vikram Arun
Funding Required: INR 1.5 Lacs
Category: Eligible CSR activity as per Companies Act 2013, Schedule VII
(i) …promoting preventive health care, … (iii) …measures for reducing inequalities faced by socially and economically backward groups;
Here's what Vikram Arun has to say about this project.
Hi, I am Vikram Arun -a 11th grade student from Bangalore.
When I see children on the streets walking without footwear, I think about the 300 million children around the world who don't have a pair of shoes. I was very inspired when  I heard about the GreenSole foundation and saw this video
At Greensole, they recycle discarded shoes to comfortable footwear, keeping them away from landfills and provide them to the neediest through corporates, NGOs and schools.
I would like to appeal to you to donate money for the shoes (Rs. 199/- to refurbish one pair). You can also help by donating old/torn shoes that can be made into new footwear.
Thanks, I look forward to your donations.
Vikram.
Want to Fund this Project?
Visit Ketto.org here and support the cause.
Looking for funding?
If you have a social project that's high on innovation and impact, but running low on financial fuel, do write in to Nidhi Singh at nidhi@csrlive.in with your proposal, and we'll feature it on FUND MY PROJECT.