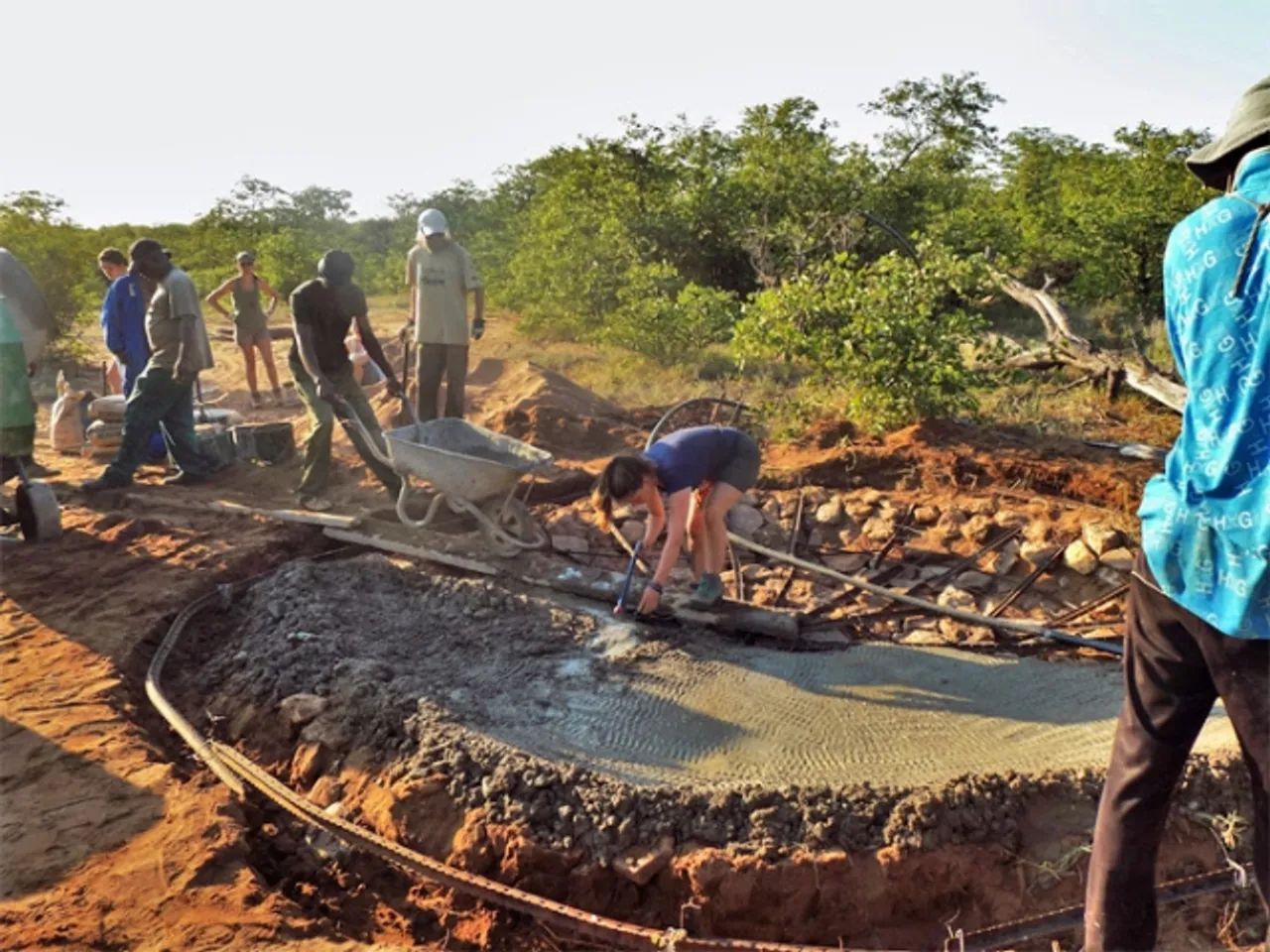 NEW YORK (30 March 2016): Earlier this month, environmental issues involving the earth, wildlife, and forests took center stage on Earth Day, World Wildlife Day, and International Day of Forests. For Projects Abroad, addressing these concerns is at the forefront of each Conservation & Environment Project year-round and inspires the work that volunteers do every day in rainforests, mountains, oceans, caves, and national parks across the globe.
The debilitated state of the planet is something that everyone should concern themselves with, says Tom Pastorius, Head of Global Recruitment for Projects Abroad. "The human population increases daily, natural habitats and resources are on the decline, and thousands of species face extinction. Immediate action is crucial, which is what motivated us to launch our first Conservation & Environment Project in 2001 and continues to inspire us and our volunteers today."
Although each project has different aims depending on the surrounding environment and needs of the community, Projects Abroad also works towards three major global conservation goals: monitoring habitats, tackling mass pollution, and restoring natural ecosystems. Monitoring habitats is an important primary goal – to protect, we must first understand. Volunteers and Projects Abroad staff monitor thousands of plant and animal species, noting movements, interactions, and threats. With this knowledge, the organization is better equipped to identify areas of need and formulate long-term action plans.
Pollution is a huge problem world-wide, and one that the organization is taking head-on in multiple countries. In 2015 alone, volunteers helped collect more than 8 tons of waste during community clean-ups, the majority of which was some form of plastic – one of the most notorious threats to wildlife. Projects Abroad volunteers also run awareness campaigns in communities about the dangers of excessive waste. In Cambodia and Fiji last year, volunteers had enormous success with their awareness programs, educating local people and distributing reusable cotton bags as an alternative to plastic, as well as building recycling stations in schools.
Restoring natural ecosystems is a significant aspect of every Conservation & Environment Project. From removing invasive species in bird nesting sites in Ecuador, to reintroducing spider monkeys to a reserve where they had previously been extinct in Peru, volunteers are working hard to restore the balance and bring ecosystems closer to their natural state.
For most volunteers, working on a Conservation & Environment Project is a profound and eye-opening experience. Katherine, who volunteered on the Diving & Marine Conservation Project in Thailand, says "I learnt a great deal about marine life and just how precarious its existence is. These southern areas of Thailand have such a lot of beauty but the fishing and tourist industries along with careless waste and garbage management is leading to fairly catastrophic consequences that need urgent attention before it's too late."She added "I gained a newfound respect and love for the entire coastal eco-system."
Since 2001, thousands of Projects Abroad volunteers have recognized the need to get actively involved in twelve developing countries. For more information on how to get involved, please visit here.
About Projects Abroad
Projects Abroad was founded in 1992 by Dr. Peter Slowe, a geography professor, as a program for students to travel and work while on break from full-time study. The program had its genesis in post-USSR Romania, where students were given the chance to teach conversational English. After a few years just sending volunteers to Eastern Europe for teaching, the company expanded to sending volunteers of all ages around the world on a wide range of projects.
Projects Abroad is a global leader in short-term international volunteer programs with projects in 30 countries and recruitment offices in the UK, Australia, Canada, Denmark, Finland, France, Germany, Ireland, Italy, Japan, Holland, Hong Kong, Norway, Poland, South Africa, South Korea, Sweden and the United States.
For details on volunteering abroad, visit Projects Abroad's web site here.
Re-published from
MySocialGoodNews.com
as part of CSRlive's collaboration with
Your Mark On The World