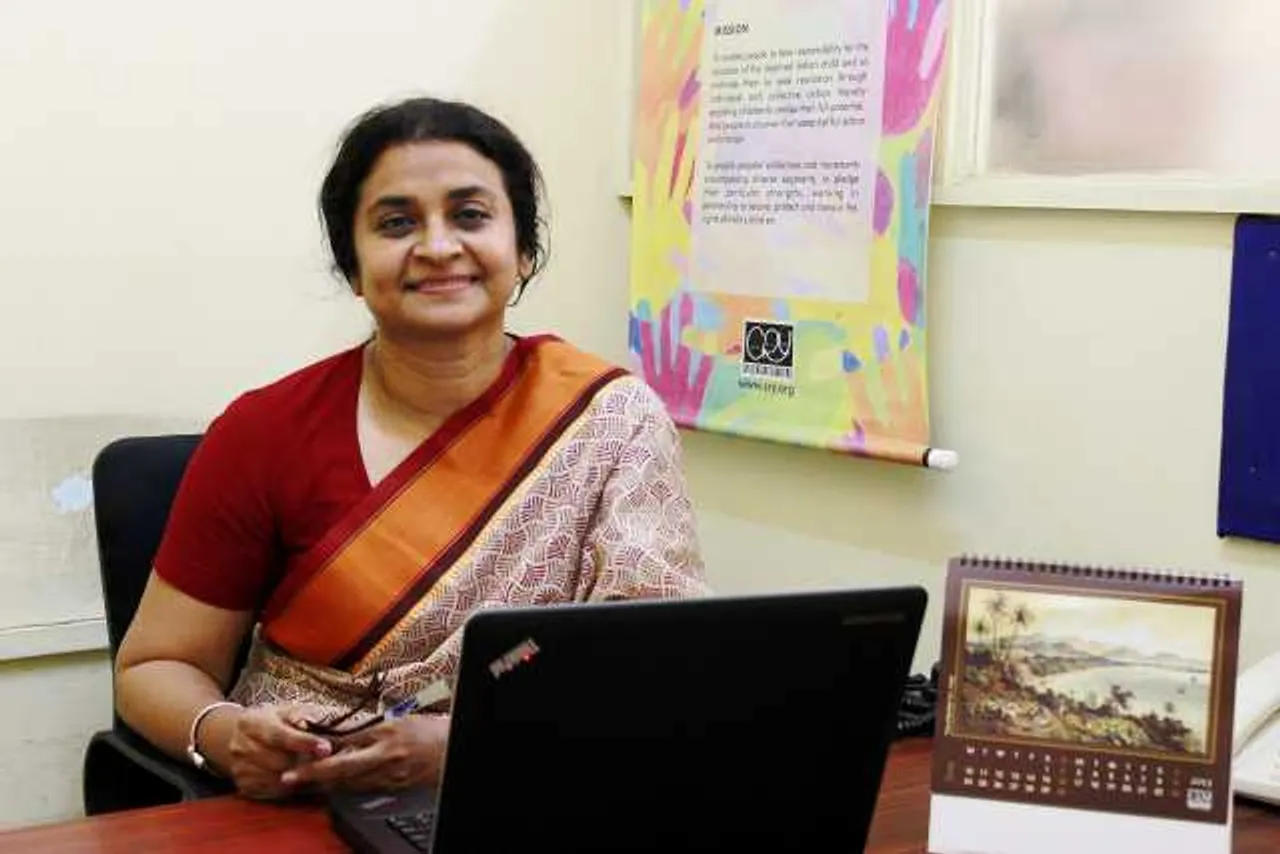 As
Soccer for Child Rights
gears up for it's Bangalore edition on 16 July,
Suma Ravi, Regional Director (South),
Child Rights and You
(CRY) talks to CSRlive.in about the how the initiative has enriched the lives of children and the key ingredients of a successful corporate – NGO partnership. A
 student of Business Management Suma has worked for several years in the market research industry as a qualitative researcher, in companies such as Nielsen, TNS in UAE, Hong Kong, Indonesia. After a previous stint with CRY from 1991- 1994, Suma is now back with the organization and heads CRY's Southern Region.
Tell us about the genesis of Soccer for child Rights. How did the idea come about and how has it enriched the lives of the children who have had an opportunity to participate in this project? In 2014, CRY organized its first edition of Soccer for child rights at Chennai as part of its national campaign. The tournament was conceptualized as a platform for the players from the Slum Children Sports Talent Education Development Society (SCSTEDS) to draw inspiration from the lives and achievements of corporate employees which we believed would act as a catalyst for them to study further rather than opting out of the school and plunging into an uncertain future. Besides, it would also sensitize the 'corporate employees and players' on the realities/situation of the children coming from urban deprived communities and can also learn a lot from the dignified confidence and resilience of the children. Six corporate companies participated in the first edition of soccer. They played with a sense of solidarity. Besides, they also got to know what CRY actually does. Though the first edition was a part of national campaign, it soon became a standalone event after its first stint with success.
Since the participation of Corporate employees is an integral part of Soccer for child Rights – what kind of feedback do you receive form the corporate players after the games. Do they develop a bond with the children and express any interest in contributing further - for example by mentoring these children?
The response from the corporates was positive. After the third edition of CRY's soccer match held at Chennai on February, 2016, two players - one from Verizon communications inc and other from Ramco Systems, approached us as they wanted to interact with the children of Vyasarpadi and their coach. The interaction truly motivated the children.
The other such gesture came from Infosys. When the CRY members went to thank them after the match, they gave an invitation to SCSTEDS to use their ground for their training. They even promised the transportation to pick and drop back the children.
Apart from it, one of the corporate captains approached SCSTEDS coach Thangaraj to know whether he could coach their team.
As many companies are still struggling to comply with the 2% CSR rule – having come into the ambit of mandatory CSR for the first time and still not sure which NGO to partner with - how has CRY adapted itself in the last two years since the law came into effect to present itself as a viable CSR implementation partner for Corporates looking to contribute towards the welfare of underprivileged children across India?
CRY has been partnering with the corporate sector for over 3 decades. Our projects have always incorporated sustainability as a core value and work towards bringing about lasting change in the lives of children. Since the CSR provisions of the Companies Act have been introduced the nature of our dialogues with the corporate sector have changed and we work together to meet their internal CSR mandates. Our rich experience in corporate partnerships holds us in good stead while working with the corporate sector to ensure impact of their CSR programmes. CRY has always believed in strict financial control and comprehensive monitoring and evaluation programs which enable us to adhere to CSR reporting requirements as well.
The Union Finance Ministry has recently given a further boost to CSR spending in Sports by additionally accepting – 'the creation and maintenance of sports infrastructure, upgradation and renovation of existing facilities and sports science support including setting up of Gymnasium and Rehabilitation Centres as part of the Corporate Social responsibility (CSR) initiatives.' Do you welcome this move, and are you looking at proposing setting up soccer training centres in collaboration with Corporates to further the scope of Soccer for Child Rights and make training facilities all year round?
We certainly welcome this move. Sports indeed is a good motivator for growth and development in children and it helps children to focus more on their education. Sports bring a certain discipline and inspiration in children's learning. A few of our projects have incorporated sports into their work with underprivileged children and seen extremely positive outcomes.   We will definitely be exploring how we can increase the focus on sports in our initiatives in the future.
Having worked with a wide range of corporate companies for well over 3 decades, what would you say are the key ingredients of a successful corporate – NGO partnership to create maximum, sustainable impact in any welfare project?
The key ingredients of a successful corporate-NGO partnership are:
a) Alignment in principles and approach: The first step for any corporate-NGO partnership is to be aligned on the core objectives, implementation process and outcomes of any partnership initiative. Clearly setting expectations and understanding impact/outcomes is essential. This ensures an effective working partnership to achieve common objectives.
b) Spirit of partnership and mutual respect: These kinds of partnerships are working on complex social issues in which there are likely to be sudden changes, a course correction and tangible and intangible outcomes. Working together in a spirit of partnership and mutual respect enables both sides to understand the respective challenges and jointly address them.