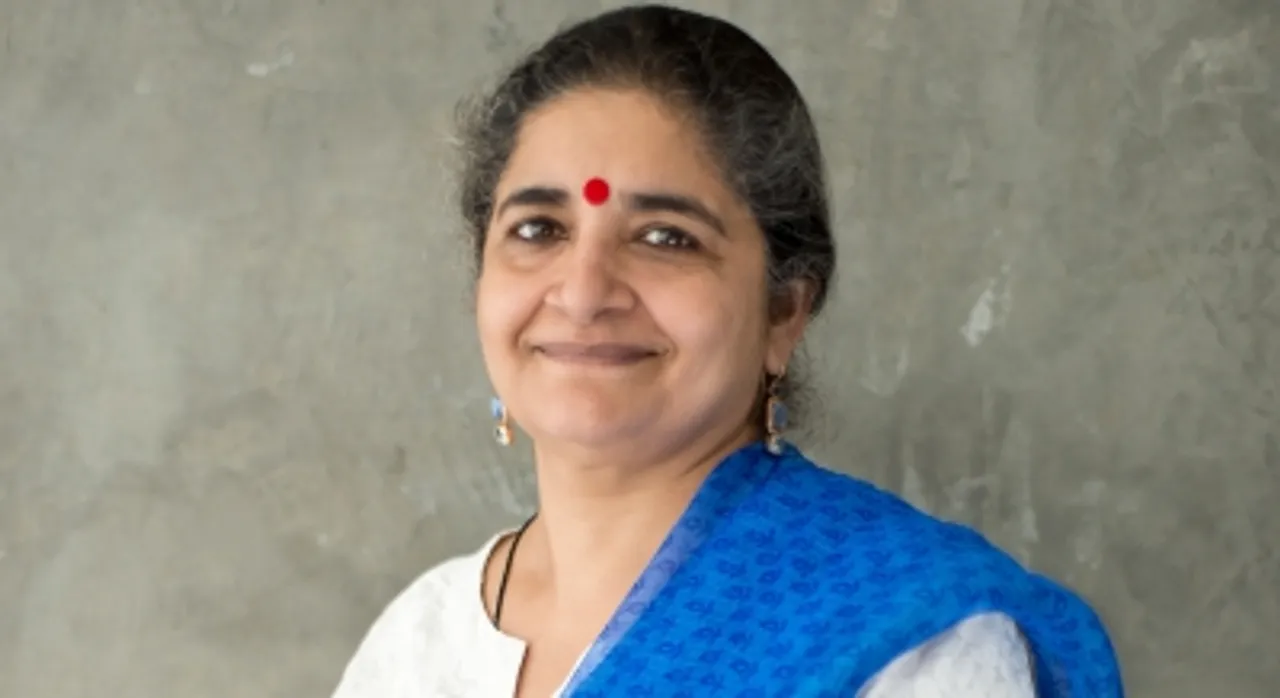 Dr. Vikas Goswami, Head, Good & Green, Godrej Industries Limited and Associated Companies shares measures for risk-proofing the impact that CSR funds can create in skill development and how the Godrej skill development programmes are designed for sustainability and scale while putting emphasis on the impact - in this exclusive interview with Nidhi Singh, Executive Editor, CSRlive.in
What are the current gaps in the skilling value chain and how can corporate India work to address this?
We recently launched a report on CSR efforts of top Indian companies in skill development at Godrej Good Conclave. The report was the culmination of efforts between the Godrej Industries group, Samhita, UNDP and other corporates. According to the report mapping companies and NGO's, it was found that almost all resources and efforts under CSR were directed towards the actual delivery of the training. Hence, little attention was paid to pre or post training stages, even though these were building blocks that helped in sustaining and retaining trainees in gainful employment and thus risk-proofing the impact that CSR funds can create.
As many as 82% of NGOs surveyed, reported an attrition rate of at least 25% or more in the first month – 30% had attrition of more than 75%, another 52% revealed an attrition rate between 25-25%, implying that at least 1 of the 4 trainees placed dropped out in the first month for most of the NGO's.
Few factors that could contribute to trainees discontinuing employment can be:
Lack of investment in pre-training support
Enhancing employability though soft/life skills was secondary to vocational skills
Not enough is being done to ensure that trainees can retain their jobs
The focus was on input and outputs, with outcomes ignored
Counselling during mobilization, life skills training, and post training support are critical as they ensure initial interest, continued focus, and enable lifelong learning on the part of the candidate. All of this results in higher retention and growth for the youth of our country. Corporates must therefore look at these aspects over and above domain skills training. Further, Corporate India can work more rigorously towards the skilling ecosystem and offer non financial support to skilling programs and implementing partners. Systematic monitoring and evaluation at regular intervals can also help in learning and taking corrective actions.
One of the topics discussed by the Good Conclave panel was the gaps and opportunities during pre-training mobilisation and post placement support for migrants. How has Godrej shaped its skills developments projects in this regard?
In line with our view of supporting inclusive growth, we have committed to train one million unemployed and under-employed youth in skills that will enhance their earning potential by 2020. We deliver skill training programmes across India in the areas of beauty and hair care, sales, rural entrepreneurship, construction, blue collar trade, technical training, agriculture and animal husbandry.
We work in collaboration with the government, NGOs and social enterprises to design and run multiple employability training programmes in vocational skills that are relevant to our businesses. These programmes are focused to improve the earning potential of our graduates, through skill building and empowerment. We also help facilitate self-employment or job placements. Our programmes are designed for sustainability and scale while putting emphasis on the impact we create. Our technological infrastructure tracks our progress, performance, impact, and helps us drive costs down over time.
Having worked on skills development since 2011, our team at Godrej Industries realized the need for developing customised curriculum for the sectors we work in. While these adhere to the NSDC and Sector Skill Council course guidelines, we have added dimensions such as audio visual curriculum to standardize training delivery and enhance the learning experience. Further, curriculum components such as soft skills (work readiness) and life skills (gender sensitization, financial and legal literacy) enable learners to develop skills for lifelong learning and growth. We have also instituted a multi-year impact assessment programme to track trainees over a 3-4 year timeframe to understand how our skills programmes impact their life trajectories. And finally we have also begun work on post placement support to ensure that trainees have a smoother transition into working life.
Based on the 'CSR in skill development' report released at the Good Conclave, companies have invested a significant amount in the Skill India Mission with 90% of the top 100 companies of the BSE500 having at least one CSR programme in skills and livelihood development in the past three years. How can the public and private sector work together to make the most of this investment and create a significant impact on the future of skilling in the country?
The report illustrates some of the many ways in which companies and other organisations can attempt to cover the entire skilling ecosystem through their programs and initiatives. Some of the holistic approaches which can be promoted are:
Companies can approach the entire skilling chain themselves as part of their CSR projects with the help of implementation partners
Companies and other organisations working in the same geographies can collaborate with each other
Companies can support one particular gap at scale. For example, a company can support temporary hostel accommodation in an SEZ or grant awards for trainers across various institutes and invest in its capacity
Further, there need to be more official and unofficial channels of communication to avoid duplication of efforts, sharing of best practices and challenges and failures.
As with many other previous reports on CSR, this report has also highlighted that the North East, along with Jammu and Kashmir and a few other states had huge surpluses in unskilled and semi-skilled labour and could benefit from higher CSR contribution.  How would you recommend this issue to be addressed? Would it help if say, another mandate was passed for CSR spend by companies to be allocated in at least one location other that the Company's area of operation?
Ideally skilling programmes should focus on these states as the workers from here would be either under-employed or unemployed, thereby creating a greater need for them to be absorbed in gainful occupation through skilling and up skilling.
Godrej has invested in skills development in the states of Assam, Mizoram and Nagaland through different partners. It is important to invest in these states in order to supplement development efforts in these regions. Corporates can enter into these regions through government supported programmes such as Udaan in J&K or with the help of NGO and civil society organizations that have a strong presence. Many of the latter are doing excellent work and can do much more with support from corporates.