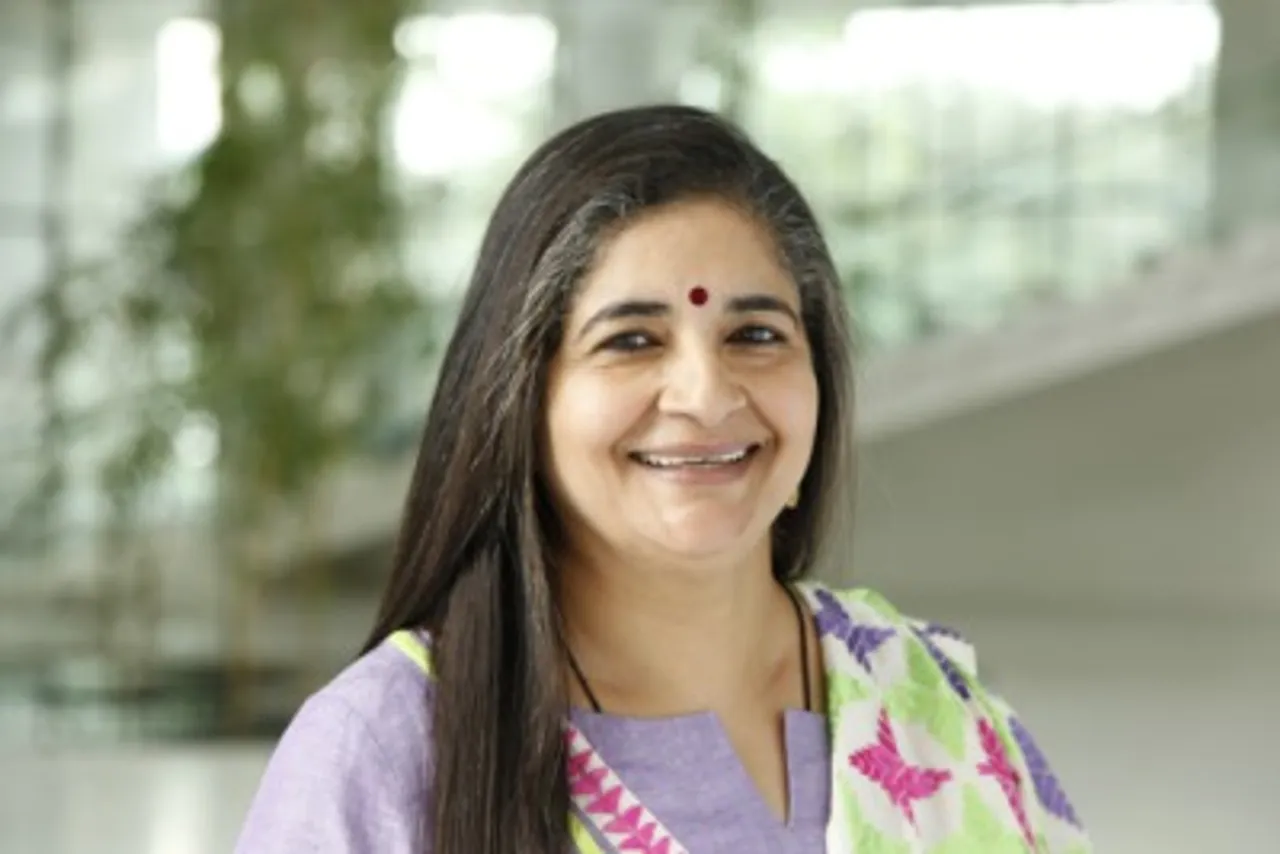 As Godrej Industries celebrates "Energy conservation week" (Dec 12–Dec 16), Dr. Vikas Goswami, Head, Good & Green, Godrej Industries Limited and Associated Companies shares how through process re-engineering, energy conservation and efficiency projects - the company is actively working towards its ambitious goals to reduce specific energy use across the Godrej Industries group to 45% by 2020, in this exclusive interview with Nidhi Singh, Executive Editor, CSRlive.in.
Tell us about the current energy conservation initiatives at Godrej Industries and the company's long term energy conservation goals.
As part of 'Good & Green', by the year 2020, we are committed to creating a more employable workforce, building a Greener India and innovating for good and green products. Under the greener India goals, we focus on reducing our specific energy consumption, reducing carbon emissions, and increasing our renewable energy usage. All of these are integral to the goal of energy conservation. Overall we have divided our energy conservation journey into three parts:
Reducing the demand. Especially at the manufacturing and commercial facilities, eliminating the wastages and promoting ideal use of the resource
Introducing the latest cutting edge technology. Every industrial equipment has a shelf-life. We replace them with the best available higher efficiency technology across the globe, it helps in cutting the operational expenses over a period of time
Integrating green and energy efficient methods. At the design stage of new buildings, it helps in reducing demand and cutting the energy needs up to 25-30 per cent as compared to conventional buildings.
One of our core focus areas is to reduce the energy consumed to manufacture each unit of our products by 30 per cent, through process re-engineering, energy conservation and efficiency projects. At the Godrej Industries group, specific energy has been reduced by 37 per cent from the baseline through various innovations. We plan to further reduce specific energy use across the Godrej Industries group to 45% by 2020. We have firm plans for every business of the Godrej Industries group and also set annual operational targets.
According to a recent study by Futurescape, IIM Udaipur – 'Sustainability is at the heart of high performing companies.' What correlation do you see between sustainability and performance?
Sustainability and performance are definitely linked as not only does it positively impact the bottomline, but also it helps in improving productivity and efficiency of the plant. Softer aspects such as industry recognition and employee morale all help to cement our commitment. To illustrate, our efforts on energy conservation over the last four years have saved around INR 2 billion vis a vis an investment of approximately INR 1.5 billion; we further intend to double this within the next 2-4 years. Our Chemicals business has had one of the largest energy footprints, however, over a 5 year period has reduced its specific energy by 31 per cent. Further, our Valia plant also received CII's Energy Efficient Units and Most Innovative Project award for its energy conservation initiatives. The Valia plant has reduced its specific energy by 19 per cent from baseline and implemented many innovative projects like Screw Expander, Desuperheater, Turbo Blower, Heat Pump, etc.
Godrej actively leverages employee engagement in driving sustainability – how do you get them involved and keep them motivated towards the cause?
Employee engagement is a key factor in driving sustainability at Godrej. The Good & Green teams at various factories are responsible in mobilising employees to demonstrate their commitment towards protecting the environment. We feel every employee is contributing towards specific goals in day to day operations. Employee engagement is a continuous activity. At the corporate level, efforts are aimed towards enhancing awareness levels of employees so that they can adopt these and improve their standard of living. At manufacturing plants, such engagements help us to manage the energy needs not merely at the shop floor level but also individual energy needs. In line with the same, we celebrate "Energy conservation week" during the month of December every year, at all locations where employees learn means to conserve energy at office and home while adopting green behaviour in the form of education, communication, activities and recognition. At manufacturing sites, we undertake activities such as energy conservation trainings, energy saving projects, quizzes and other competitions. At the corporate level, we have initiated energy saving activities like switching off lights for two hours, optimising use of AC, carpooling, calculation of carbon footprint, etc. All such activities help to engage employees and increase the awareness about our environmental impact.
Many studies globally also point out that CSR and Sustainability Initiatives enhance the brand and marketing value of a company. What has your experience been?
At Godrej, we don't consider CSR and sustainability as a marketing tool. However, progressive investors, customers and other stakeholders are beginning to ask questions around sustainability and having a portfolio of projects does help to engage with these partners. Similarly, consumers are getting more aware and while buying behavior in India is yet to be impacted, the day is not far when the buying decisions will get impacted by the perception the consumer has of the company and/or brand.
Are there any other unexpected benefits or outcomes that you have seen as a result of the initiatives that you have been implementing through the Godrej Good & Green program?
As a group we have actively championed social responsibility and are one of the most trusted brands in the world. Our continued work in the CSR and sustainability space has only enhanced our image amongst our stakeholders and we stand committed to remain a responsible corporate citizen.