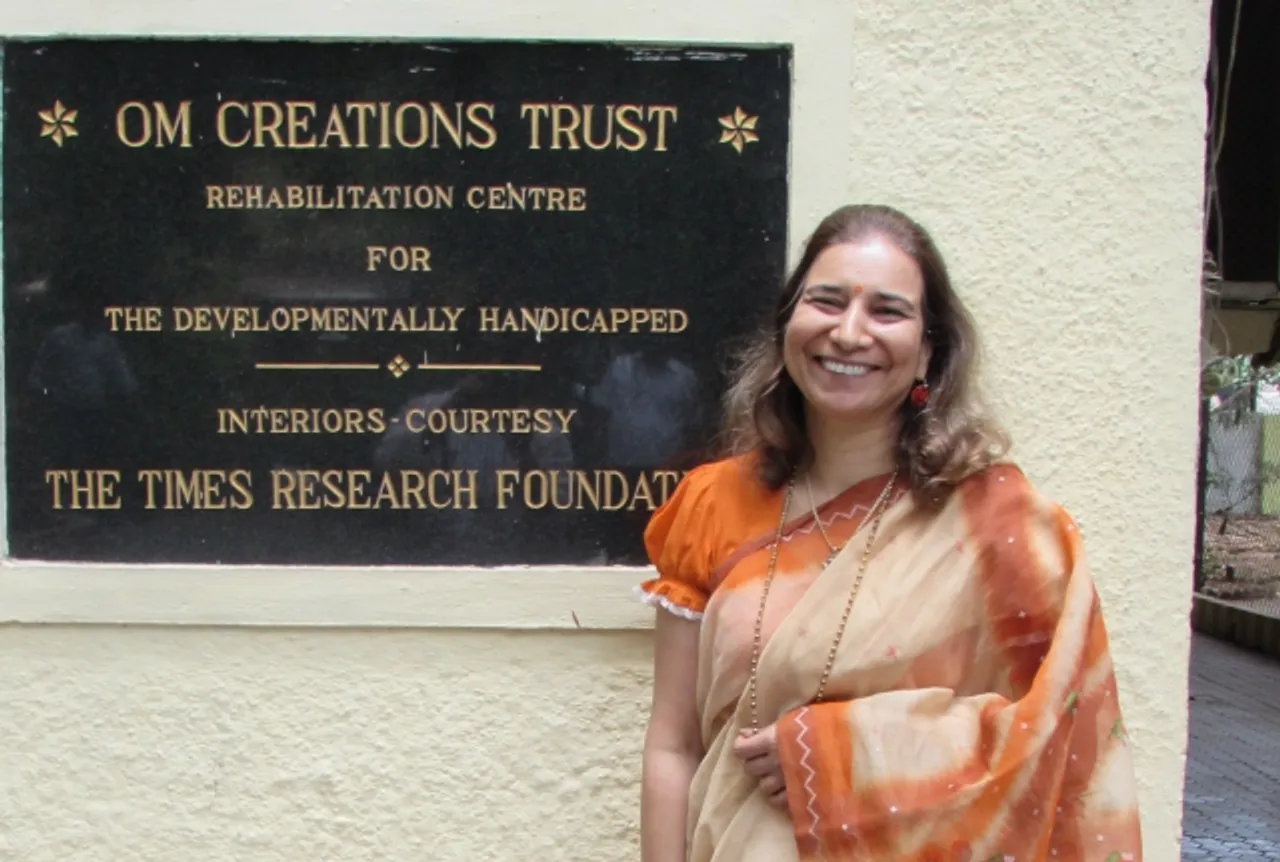 Dr. Radhike Khanna, Founder, Om Creations Trust shares the journey of bringing mentally-challenged women to the mainstream with corporates welcoming them as productive employees and society. She also shares how associating with corporates is not just about fund-raising, but an opportunity to expand the skill-base and increase product portfolio for the Trust - in this exclusive interview with Nidhi Singh, Executive Editor, CSRlive.in
What are your biggest challenges in the process of rehabilitating mentally-challenged women?
The biggest challenge was to change the public perception towards specially-abled adults and particularly women. Women have always been marginalized, and those who are specially-abled, are subject to even more social stigma. When a mentally-challenged girl is born, she is regarded as pagal, a curse and lifelong burden on her family and society. This child then has to suffer isolation and often even physical and verbal abuse. It can be quite a painful existence.
Societal prejudice manifests itself in the widespread belief that disability is inability. Therefore, employers are reluctant to hire them. Hence, Om Creations was formed to change the mindset of people by providing specially-abled women a chance at a sustainable livelihood and a sense of self worth. The Trust was founded in 1991, a time when there was hardly any awareness about the plight of the specially-abled. But it was our belief that through professional training and support, the inherent skills of specially-abled women could be channeled in a productive way, thereby empowering them to lead as normal a life as possible. It was a challenging dream, an uphill task and it took courage, spirit and determination to change mindsets.
What kind of network do you have in place to identify and reach out to mentally-challenged women who are usually shunted by society and live in isolation.
Our activities have gained a lot of traction through word of mouth publicity. Our presence on the internet and social media ensures we are easy to reach for anyone needing help. Our volunteers also work tirelessly to guide women needing help towards us.
Dr. Radhike Khanna teaching painting to specially abled girls
Through your efforts you have managed to bring mentally-challenged women to the mainstream with corporates welcoming them as productive employees and society – tell us about this journey.
Om Creations was formed in 1991 as a non-profit training project for the holistic educational rehabilitation of mentally-challenged women. It was started when the parents of a few young adults from the first batch of S. P. J. Sadhana School realized the need for an organization where their children could put into practice the skills they had acquired and thus, not only earn a living, but also lead a meaningful life. It was a modest beginning – four young adults working on a portfolio of 15 products in a small garage. Despite its small scale, product design and quality were stressed upon. The beneficiaries were also paid a stipend right from the start. The early years of Om Creations were tough. With slow sales, low awareness, lack of space and the lack of trained volunteers. But that only hardened the core team's resolve to achieving our objective.
In 1996, Om Creations moved to King George Memorial Compound in Mahalaxmi. Here too, challenges loomed. But, then a kitchen was set-up for catering and hospitality activities as well as a separate section for arts and craft activities.
Today, the Trust employs over 56 adults and operates out of three centers in Mumbai. We market a portfolio of more than 150 products, including paintings, gift bags, wallets, scarves and food such as bread and other baked goods, chocolates and made-to-order meals.  Over the decades, Om Creations has established itself as a recognized brand through its logo, branding and visibility through participation in various exhibitions and events.
As a result of the confidence and skills they gained at Om Creations, several of our wards have gone on to work for prestigious companies. Associating with corporates is not just about fund-raising but it has given us an opportunity to expand our skill-base and also increase our product portfolio.
What are your future plans to expand the impact of the work being done by Om Creations Trust, and how can Corporate companies collaborate/contribute?
It is our constant endeavour to equip specially-abled women to live a meaningful life of dignity. One of the chief concerns is to provide for the ageing beneficiaries. As they advance in years, various physical, emotional and social issues arise. Many of the older beneficiaries have no one to care for them after they lose their parents or guardians. Such upheavals are not easy to cope with without a proper support system in place. To address these and many more concerns, we have envisaged Om Abode, India's first community living space and skill development center for the specially-abled. Om Abode will house workshops for all its vocational activities, a shop for the display and sale of products, a research center, library and convention hall, an in-house medical centre, a gymkhana, meditational and recreational area and a residential quarter for its beneficiaries and staff.
We wish to collaborate with corporates who will lend a hand helping us turn our vision for the Om Abode into reality. I would also like to reach out to those with specially-abled children and urge them to love their sons and daughters unconditionally. Spend some time with them. Appreciate their work, buy the products they have conceived put everything into creating.. Support Om Creations and give these talented young adults a chance at a life of dignity and respect.