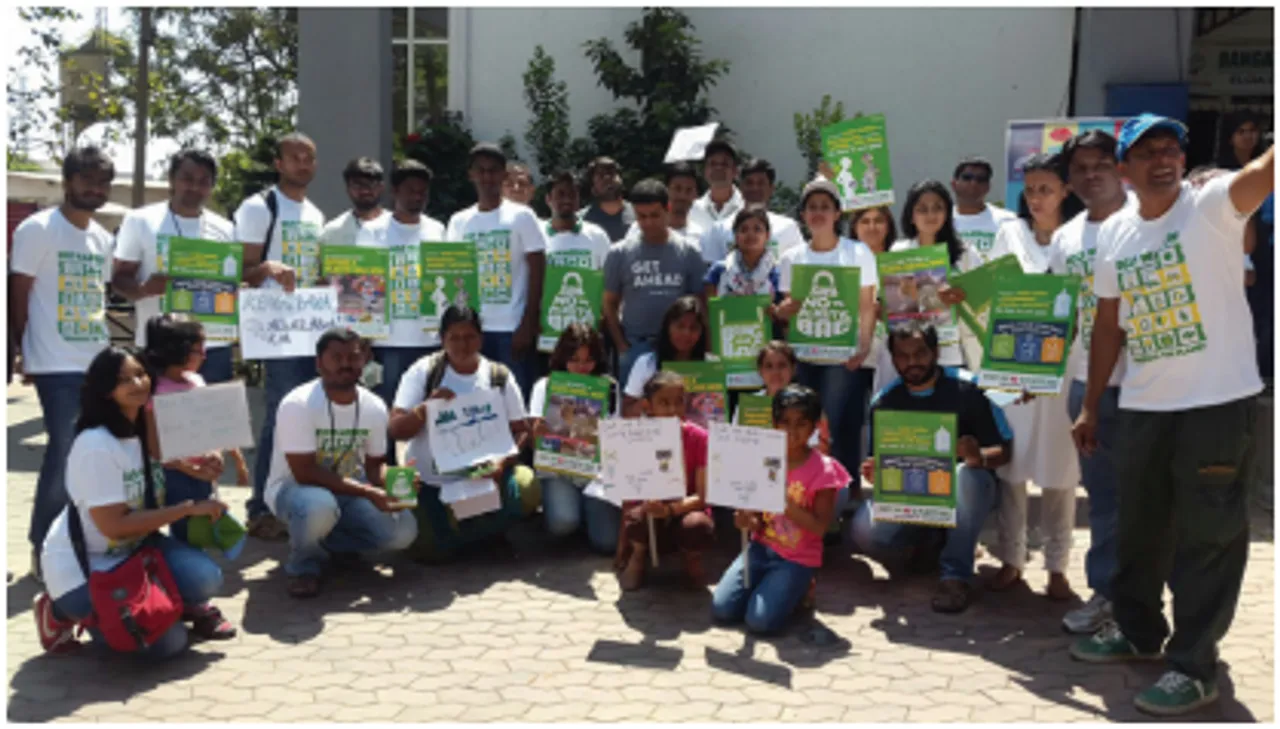 In their ninth year of reporting on sustainability disclosures, Infosys has recently unveiled the Infosys Sustainability Report 2015-16 as per the Global Reporting Initiative G4 guidelines. Over the years, the company has significantly enhanced its resource footprint through various investments in real-time monitoring to gauge performance, innovative solutions for resource conservation, and strategic partnerships to learn and collaborate. The company also strives to make sustainability and responsible citizenship a way of life for all Infoscions as they discover their passion to 'Be More'.
Focus on the four aspects – Energy, Emissions, Water and Waste has helped the company in contributing considerably towards building a better tomorrow. Here are a few key highlights of the sustainability report. Visit here for the complete report.
In fiscal 2016, two of Infosys' buildings in Pune and Bangalore were awarded the Leadership in Energy and Environmental Design (LEED) India Platinum rating while two other buildings got the GRIHA five- star rating. The company now has 14 LEED Platinum rated buildings and four GRIHA five-star rated buildings across our 11 campuses in India
Smart buildings across various locations in India are connected to the central monitoring station, the central command center, in Bangalore. The Infosys command center is now managing 138 buildings online, covering about 45 million sq. ft. of built-up area across different campuses in India
In fiscal 2016, the per capita electricity consumption reduced by 6.54% taking the total per capita electricity consumption down by 49.69% from 2008 levels
The company is also on track to meet its RE100 goal of becoming carbon neutral by 2018. In fiscal 2016, Infosys used 69.80 million units of green power, which is about 26.4% of overall electricity requirements of its campuses in India
Setting up a 6.6 MW solar photovoltaic (PV) plant in the Hyderabad (SEZ) campus, capable of generating 12 million units annually. This new solar plant can help in powering the entire campus with renewable energy. Overall, Infosys has installed 12 MW of solar PV systems across its campuses so far
Continuous efforts in energy efficiency and the use of RE has helped the company reduce their carbon footprint by about 59% across their scope 1 and 2 emissions. As a part of their carbon neutrality commitment, Infosys is also implementing carbon offset projects with the goal of offsetting our scope 1 and scope 3 emissions
Another initiative by the company towards curbing food was the installation of an innovative biogas plant, having a capacity of 2 tonnes/day, in their Bangalore campus to treat waste onsite and use the output – biogas – for cooking in their food courts. Infosys has an installed capacity of biogas and compost plants capable of treating 90% of waste. In fiscal 2016, 61% of waste was treated in-house, while the rest were sent to piggeries.
Infosys' water conservation strategy encompasses action to reduce recycle and reuse. In fiscal 2016, Infosys reduced the per capita fresh water consumption by 12.20% over the last year at their India locations. The company has also recycled and reused 2,701,600 kl of water, which amounts to 72.78% of the total water withdrawal
As a part of their ongoing smart water metering program, Infosys installed 273 smart water meters in Mysore, Thiruvananthapuram and Chennai campuses, taking the total to 472. This set up is enabling online monitoring of water consumption and significantly optimizing the use